Former Republic of Ireland midfielder David Meyler joined Monday's OTB AM to discuss the weekend's Premier League action and to give his thoughts on Seamus Coleman's return to form.
Carlo Ancelotti paid tribute to Coleman after Everton's 2-1 victory over Crystal Palace on Saturday.
"Seamus is doing really well. He is an example for all the others of how you need to be: the attitude, the spirit - every day," Ancelotti said.
"I've had a lot of captains in my career but how Seamus expresses his love for the shirt is really top. He is a great captain. I don't want to forget anyone but he is up there as a captain with Maldini, John Terry and Sergio Ramos."
Meyler said he was straight on the phone to Coleman when he heard the comments to tell him that he's "in pretty good company".
The former Hull City midfielder was also effusive in his praise of Coleman.
"What you see with Seamus is what you get. He puts his heart and soul into it," Meyler said.
"The best way to probably put is is that he has a GAA mentality. It's the love of the parish, it's like he's playing for his local side in Donegal. That's how he treats everything, he loves the club."
Coleman moved to Everton from Sligo Rovers in 2009 and Meyler thinks that the praise from Ancelotti is testament to not only Coleman's performances on the pitch but also the work he does around the club.
"It just shows you the work that Seamus does. I know from speaking to other young lads, he's always around the place. He's doing so much work on the pitch, on the training pitch and also off the pitch where he's pulling the whole club together," Meyler said.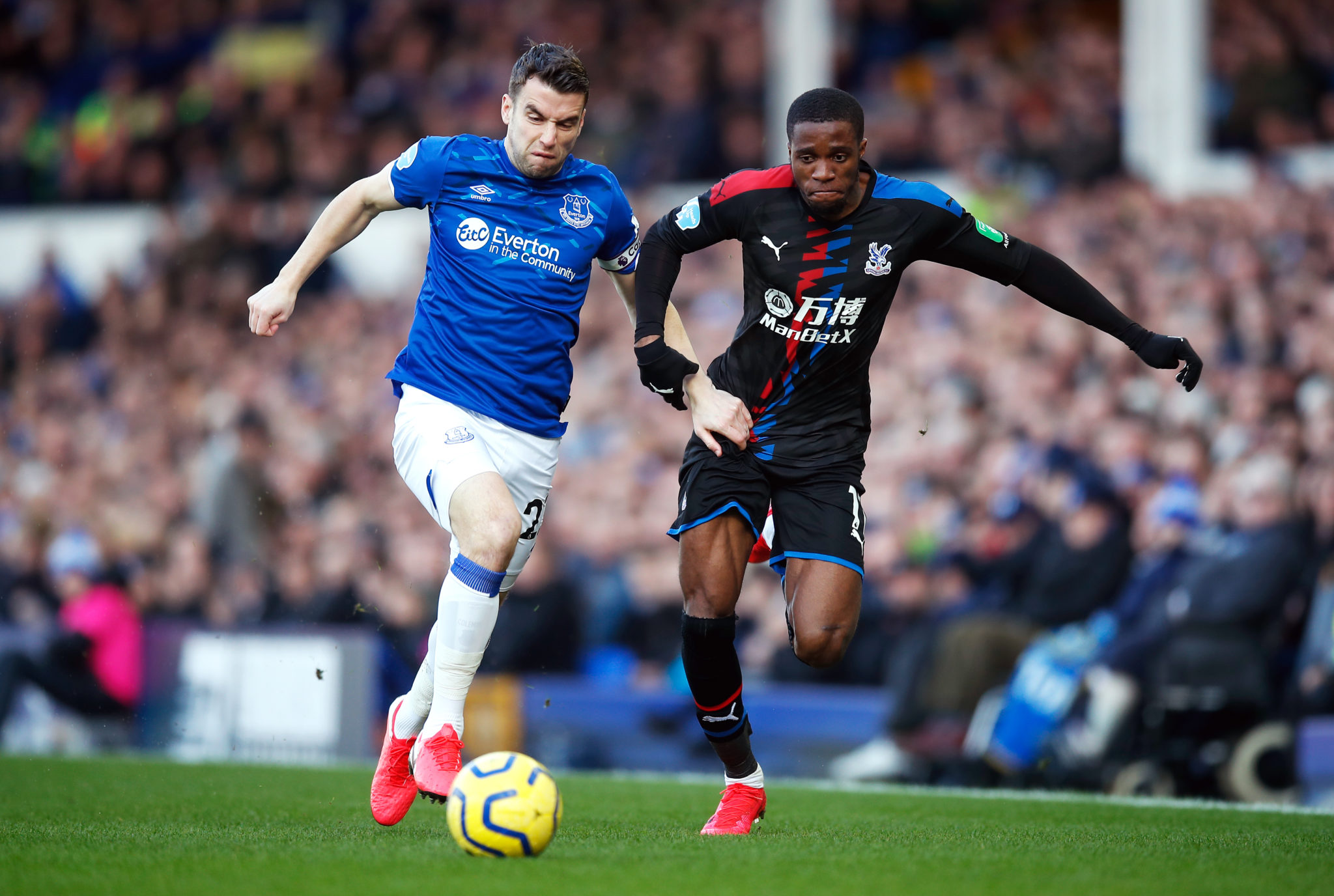 Everton have started the season with five wins out of five in all competitions and Meyler feels that "they're going places."
"I wouldn't be surprised if they were pushing for the top four at the end of the season," he said.
With Coleman's return to form, there will again be debate over the starting right-back slot in Stephen Kenny's starting line-up for the upcoming playoff with Slovakia on October 8th.
"I think Matt Doherty is better going forward but I think Seamus is a better defender," Meyler said.
"Seamus has got a couple of assists already this season as well and then if you look on the flip side of that, Spurs are not doing incredibly well.
"I think the ball is in Seamus Coleman's court but I don't pick the team." 
Meyler also referenced Kenny Cunningham's argument that Coleman's leadership and communication could lift the level of the whole team.
"I think it was Kenny Cunningham saying if Seamus Coleman was playing right-back, he'd help Shane Duffy out," Meyler said. 
"I think there is that added respect towards Coleman that Duffy would listen to him. Seamus on the pitch as captain would make a huge difference."
"Good mornings start with Gillette" The mornings are a moment of reflection, a moment to prepare to feel your best for the day ahead. Starting your day with a shave gives you the confidence to feel at your best for the day ahead, no matter what is in store.
Download the brand new OTB Sports App in the Play Store & App Store right now! We've got you covered!
Subscribe to Off The Ball's YouTube channel for more videos, like us on Facebook or follow us on Twitter for the latest sporting news and content.