After a two-month delay, the season's first El Clásico will finally take place tonight.
Real Madrid were due to travel to Barcelona in October but the tie was postponed after waves of mass, and sometimes, violent protests broke out in the city following the jailing of nine Catalan separatist leaders.
With the police and security forces ready for an unprecedented security operation around the stadium, it looks like the world will finally get to watch one of football's most entertaining games.
Politics and Protests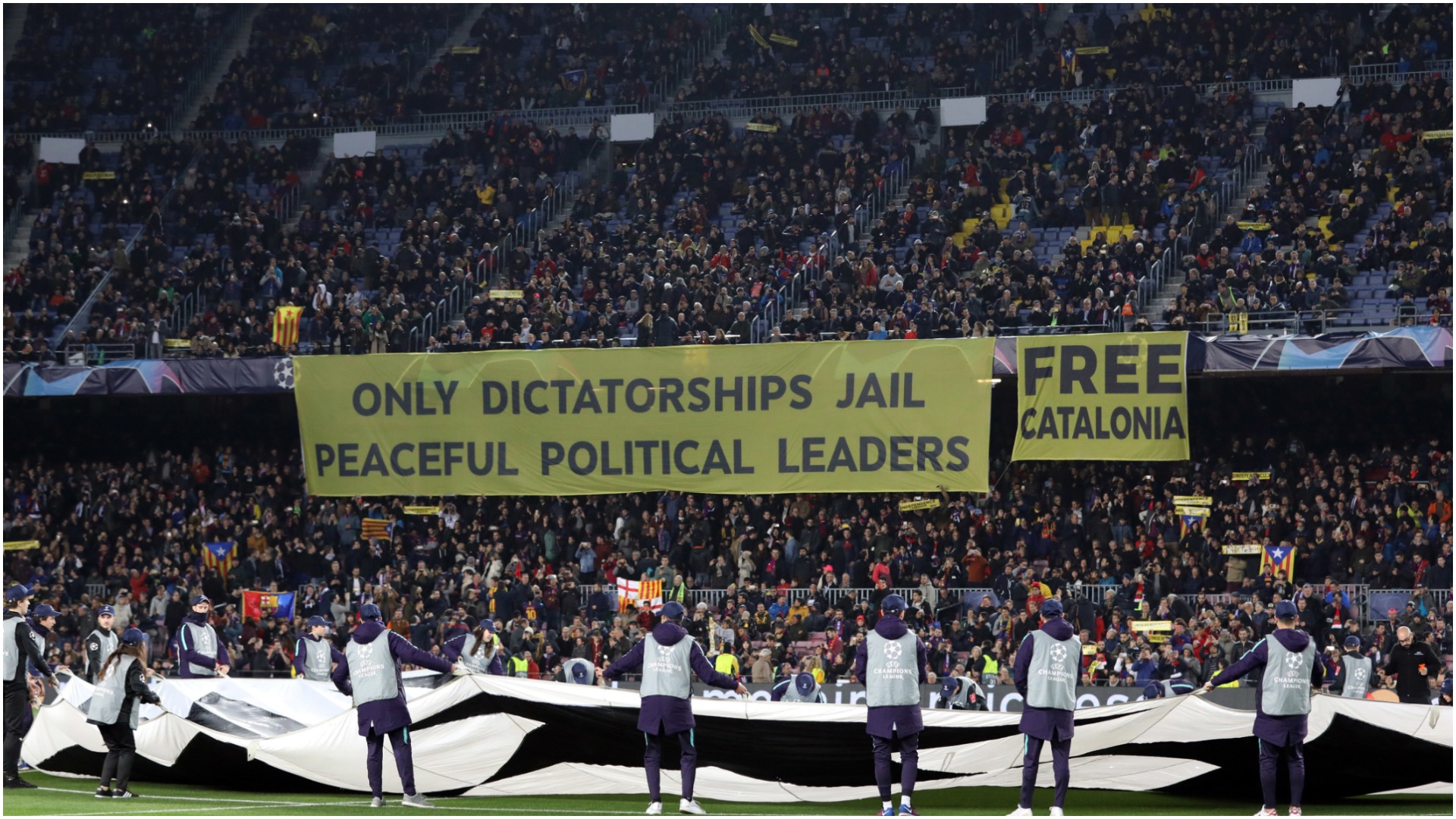 El Clásico has always been about more than football. The game has long been a proxy battle for the conflict between Madrid and Catalonia over governance and independence in the semi-autonomous state.
Relations between the government in Spain and the leadership in Catalonia have soured beyond repair in recent years after the Catalan parliament had a secret ballot to declare independence in 2017.
In a follow-on referendum in October 2017, 90% of Catalan voters backed independence. The turnout, however, was only 43% with the Supreme Court in Madrid ruling the vote illegal.
In October this year, 12 Catalan separatist leaders were prosecuted for their role in the independence movement, with nine given prison sentences.
While the match is expected to take place it could yet face disruption after Catalan group Democratic Tsunami called for supporters of independence to gather around the stadium prior to kick-off.
The Title Race
Matters on the pitch are no less fraught either. The title race between the two is neck-and-neck with the sides equal on 35 points.
While Barcelona currently lead the table by goal difference, whichever side can prevail tonight is all but guaranteed to spend Christmas atop La Liga.
Barcelona have lost two games more than Zinedine Zidane's squad in the league this season but both sides are unbeaten in their last five.
Messi's form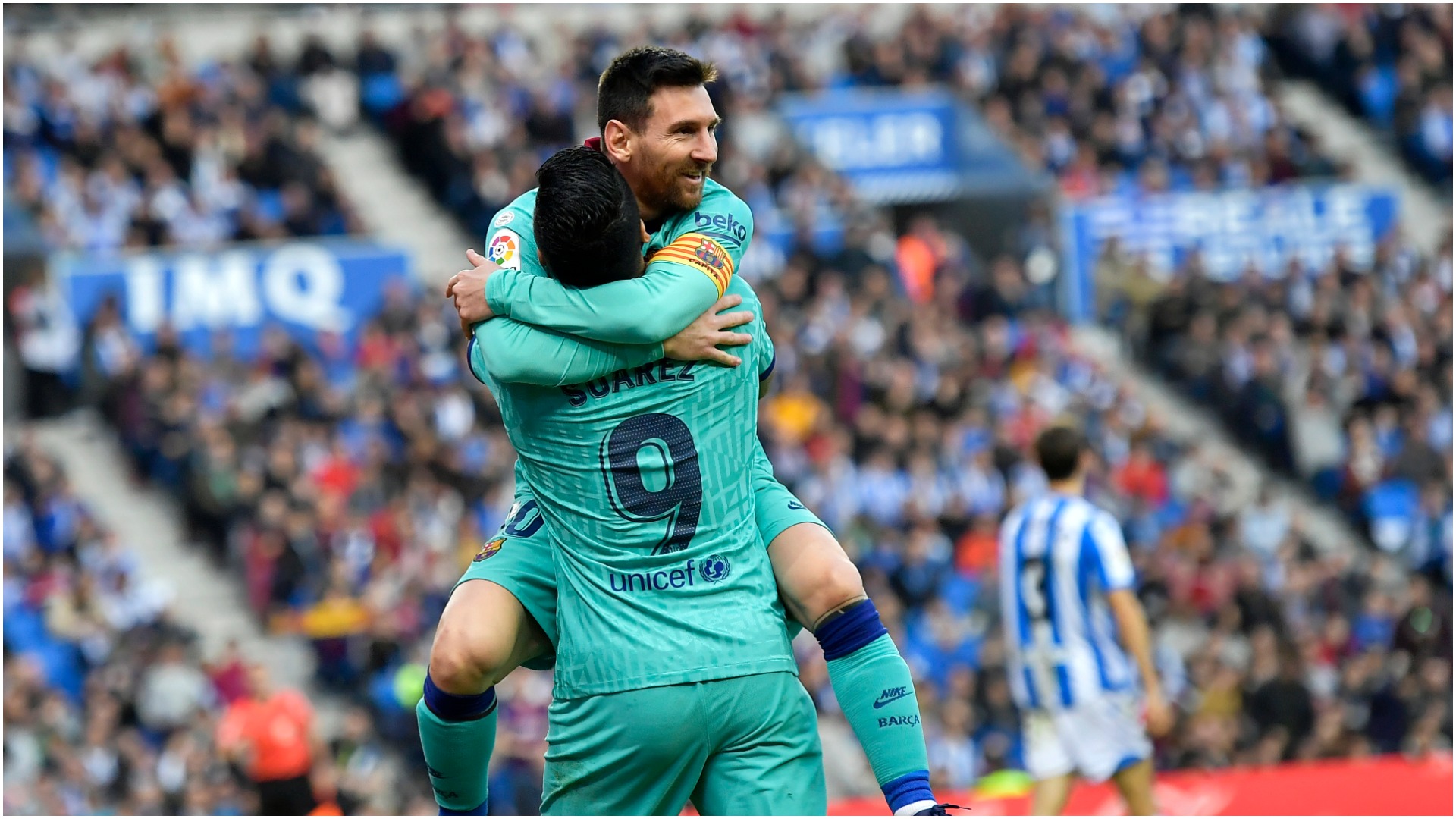 While the six-time Ballon d'Or winner continues to break record after record and produce moments of brilliance, there have been doubts about his form this season.
Spanish football expert Graham Hunter joined Wednesday's OTB AM and explained how the Argentine forward has been wasteful at times this season.
"He's giving the ball away, he's wandering down dead alleys," Hunter said of Barcelona's star.
"He's allowed to do that because what he keeps doing is either winning games or creating chances for other players to win games.
"But is he on full form, this guy who has won more Clásicos than anybody else, who has scored more goals in Clásicos than anybody else? No. And what's more, in the last five Clásicos he has only started three and scored once."
Bale could be a match-winner?
By now a well-established pariah at Real Madrid, nobody can deny that Gareth Bale still has the quality to produce a game-winning moment in a game of such magnitude.
While niggles with his thigh and calf have kept him out of the side this season, the Welsh forward returned for 20 minutes against Valencia on the weekend and should be fit for tonight's game.
Hunter made the case that the Clásico in its current form is a game that could suit a player of Bale's qualities.
"This is his type of game. If he is on form and Barcelona are caught out they aren't athletically quite as good as Bale or Real Madrid.
"When they get caught upfield it looks like it could be a Bale game. These two sides are a little more committed to catching each other on the break than we would have been used to over the last 10 or 15 years."
Guaranteed entertainment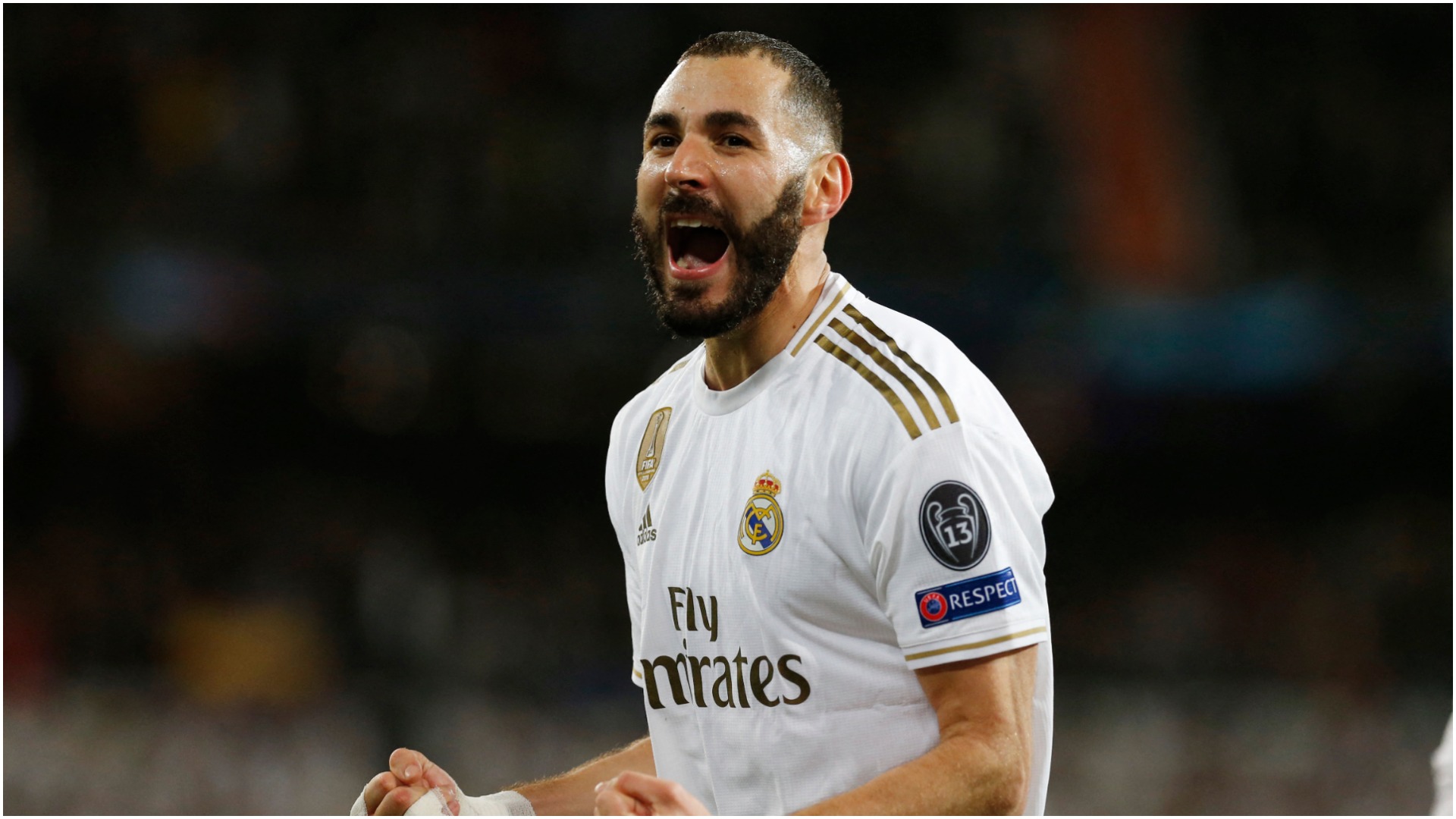 Finally, with 77 goals in 21 league Clásicos since May 2009, Barcelona v Real Madrid is a game that rarely disappoints.
It could be argued that the game lost some of its appeal when Ronaldo left Real Madrid and it was no longer a battle between the world's two best players but Madrid still have enough attacking quality to match their opponents.
The four games since Ronaldo's departure have produced 12 goals and Karim Benzema, amongst others in the Real Madrid team, have had little problem putting in the goals in the Portuguese's absence.
El Clásico gets underway at 7pm tonight.
Download the brand new OTB Sports App in the Play Store & App Store right now! We've got you covered!
Subscribe to OTB Sports's YouTube channel for more videos, like us on Facebook or follow us on Twitter for the latest sporting news and content.