Andy Mitten joined us to discuss the exact status of Manchester United this season, after Ole Gunnar Solskjaer asked to not just be judged on trophies.
Mitten spoke about two players in particular that are rumoured to be interested in leaving the club, in Edinson Cavani and Donny van de Beek.
Of the Dutchman, the United We Stand editor said that his form does not mean that Solskjaer is duty-bound to start him.
Manchester United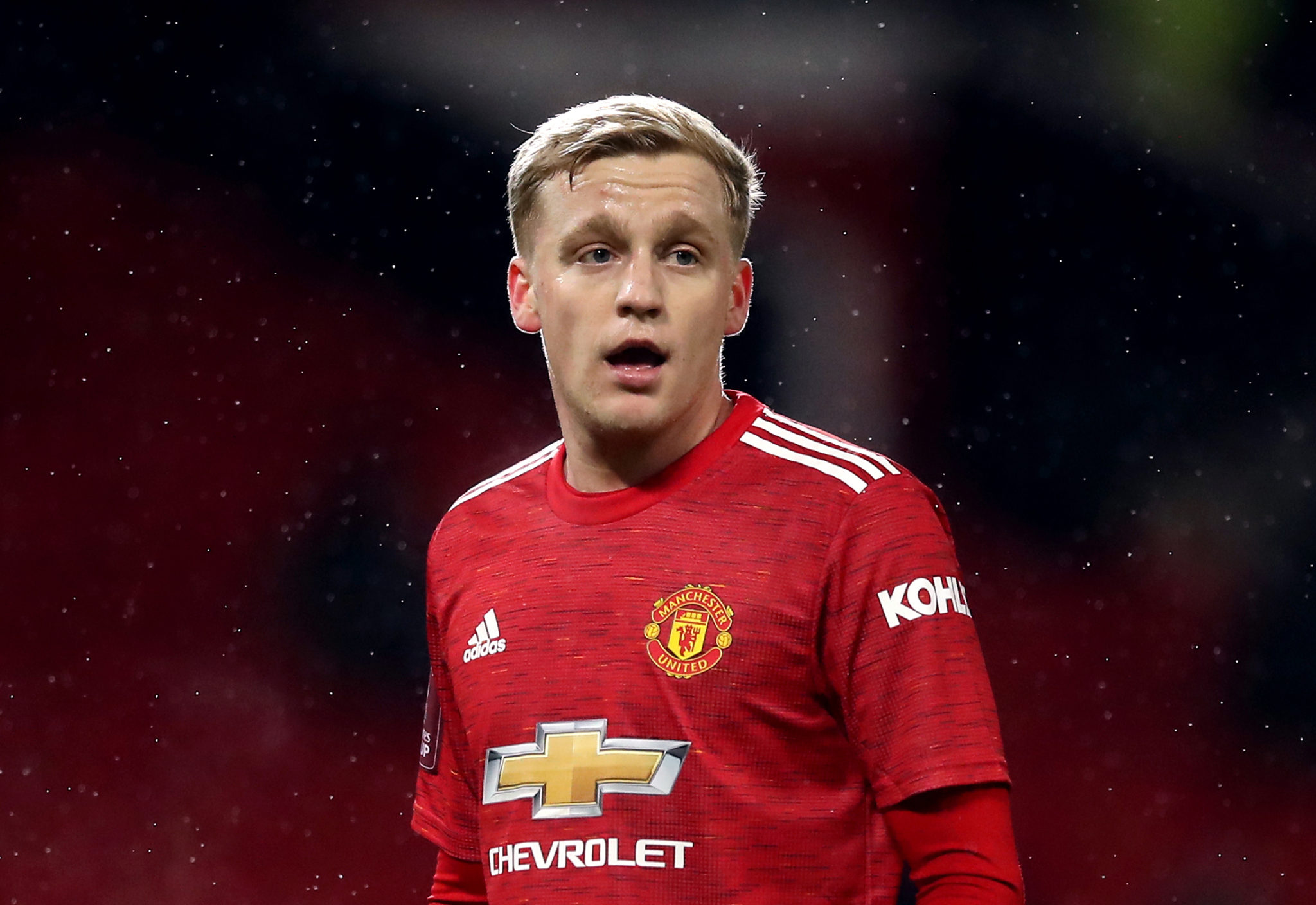 "Donny van de Beek has had plenty of chances and has been very average when I've seen him. When you start against Watford in the FA Cup and you're Donny van de Beek, you've got to stand out in games like that.
"In mitigation, I spoke to Steven Pienaar - who's a coach at Ajax. He went from Ajax to Dortmund to the Premier League. He said that step to Germany was really important - it is a big jump that from Holland to the Premier League. If you look at how Frenkie De Jong and Matthijs De Ligt did, they struggled in their first seasons and now De Jong [in particular] has become a really important player for Barcelona.
"Maybe the best-case scenario for Donny van de Beek is that he has a good second season, like Fred. He might argue that he has not had enough minutes, but when he has had those minutes he has not done enough."
Cavani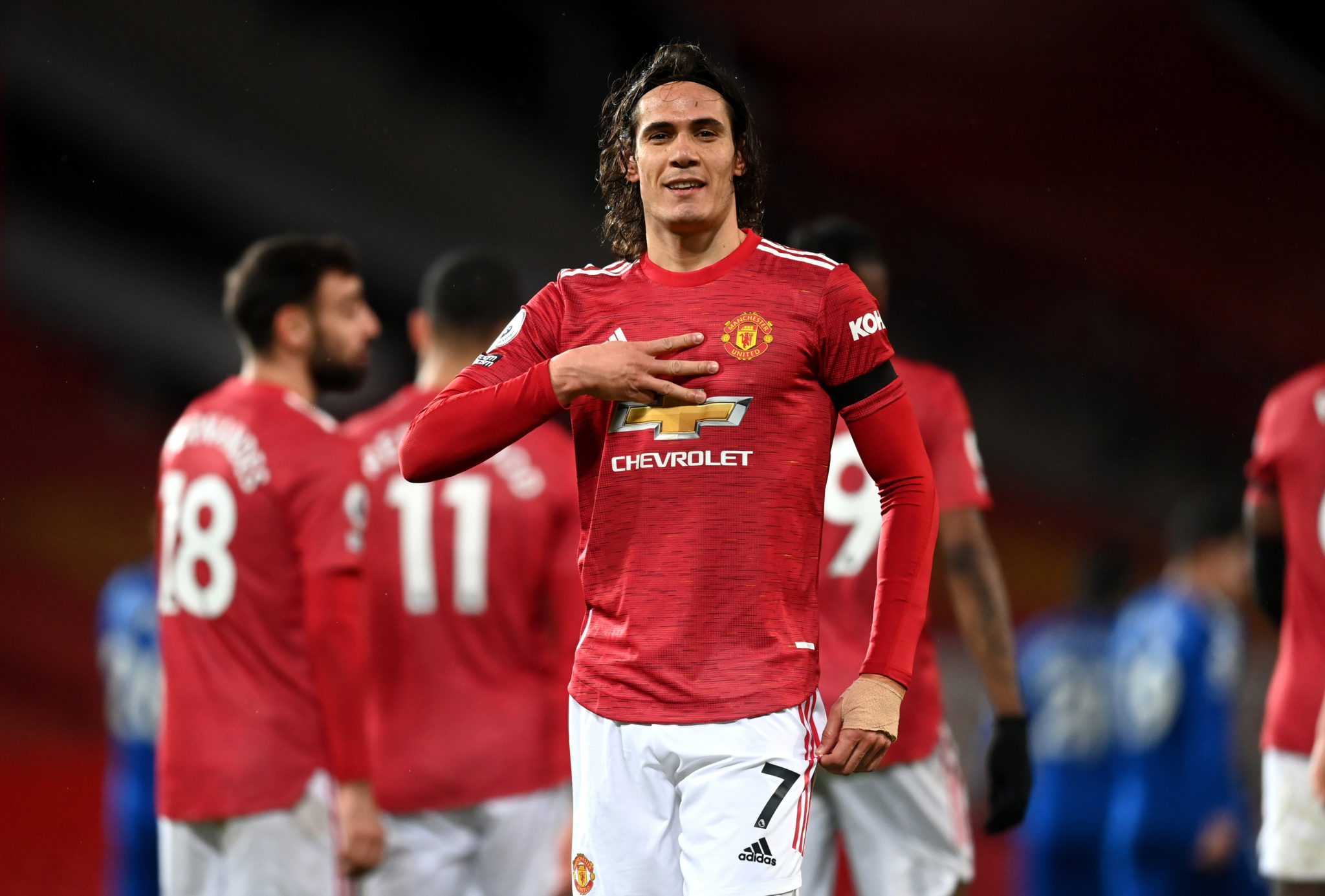 The feeling of unrest is not limited to van de Beek.
"I can't pretend that Cavani is looking happy at the moment, things have not worked out as well as we hoped. He has not got the number of games or the number of goals. He has got to be more of an Ibrahimovic signing than a Falcao signing - this last month he has looking more like a Falcao signing."
There are other issues at play.
"The situation with Cavani - he has moved from Paris, one of the best cities in the world, to Manchester, which is even better! [He's done so] on the onset of winter, during a pandemic, to a country where he doesn't speak the language. Then there was that situation with his tweet where he feels he wasn't fully-supported, he probably feels 'what on earth is going on here?'
"That could have worked out better. United need to bring more Bruno-standard players into the club and they need Manchester City to start failing. I don't see how any team can compete with the likes of City and PSG with the way that they are funded - that said, United have spent an awful lot of money badly since Sir Alex Ferguson stepped down in 2013.
"The recruitment was really poor, players who were complete flops - Alexis Sanchez and Bastian Schweinsteiger. The recruitment is supposed to be a lot better now."
Where does Solskjaer need to improve?
"The central defence," Mitten said of the areas Solskjaer needs to strengthen.
"I think he needs a central defender. The forwards are not prolific, Bruno is the top scorer by a mile and takes the penalties as well.
"People are looking at central midfield and they are not seeing a Keane, Scholes, Butt there. They are seeing good players. You could say about this United team - they are good, but they need to be great."
Football on Off The Ball with Paddy Power – new normal? Same old football. Visit PaddyPower.com to get the latest on the Acca-Cracker Free Bet.
Download the brand new OTB Sports App in the Play Store & App Store right now! We've got you covered!
Subscribe to OTB Sports's YouTube channel for more videos, like us on Facebook or follow us on Twitter for the latest sporting news and content.