December, 2018. Jadon Sancho's winner secured a 2-1 triumph for Borussia Dortmund at the home of their long-time Revierderby rivals Schalke.
It was a moving moment for the then 18-year-old England winger whose grandmother had recently passed. The raw emotion of the moment rebounded against the stunned Schalke supporters as Sancho knelt before their brief and uncharacteristic silence. 
Fast forward to 2020 and the Revierderby, one of the biggest games in the German football calendar, was once again in the spotlight as the Bundesliga emerged as the first of Europe's big leagues to restart. And while some things remain constant, like Erling Håland's fine goalscoring form, the lack of supporters in the stadium and the permanency of the silence around a ground famous for its rocking atmosphere made this a unique and eerie experience.
The decision to return minus fans has generated conflicting opinions in Germany, with 49% of respondents to an April poll in German outlet Deutsches Welle (DW) saying they did not agree with a return. A more recent poll by German public service broadcaster ZDF has indicated that 62% of the public are in favour of ending the season prematurely.
For many match-going supporters, the idea of resuming play in its current form is alien, with some believing that the plan put forward is "detached from reality", according to Felix Tamsut, a football writer with DW. 
"Active football fans - fan groups, ultra groups - they take issue with footballing authorities, they perceive it as the game taken away from them or one step further away from them, and that's not something they are willing to accept," said Tamsut.
The Bundesliga held a uniquely strong position as the only major European league with the opportunity to move forward with the competition. Without the distractions of the Premier League, La Liga or Serie A that might ordinarily occupy television viewers, Bayern Munich CEO Karl-Heinz Rummenigge had been bullish about the potential headstart German football currently holds over its competitors.
Speaking with the German publication Bild, Rummenigge last week stated his belief that there is a potential for "an audience of a billion" on the re-opening weekend of football, of which the weekend's Revierderby was the feature game.
On some level Rumenigge is correct. Many sports fans globally have been starved for more than two months. Many, who ordinarily consume football from the comfort of their homes, will see little difference between the fast-approaching "geisterspiele" or ghost-games in English, and FBP (Football Before the Pandemic).
For those people, football's return is a welcome distraction during this confusing time.
Executives of Bundesliga clubs are eagerly anticipating the growth in viewership numbers, so much so that many social media accounts of clubs like Schalke were advertising to English football supporters instructing them on why they should support the club in the Bundesliga as it prepares to get underway.
This was also met in Germany with a mixed reaction, with some like league CEO Christian Seifert raising questions over whether this was an ethically sound tactic, considering that it highlighted the fact that other countries in Europe have struggled to stem the outbreak of coronavirus as well as the German health authorities. 
The Bundesliga will likely see an upsurge in viewers over the next few weeks. A key question which should be addressed is how the league plans to keep that attention moving forward.
This may be difficult when we consider the fact that German football's greatest asset is the atmosphere created in stadiums across the country. This is largely created by a vibrant Ultras scene that places importance on choreography, active support of the team and engagement between the clubs and their fans. This is in stark contrast to English football, writes James Montague in his new book 1312 Among The Ultras, where supporters were "treated as if they were part of the problem and then, later on in the 1990s, more like customers."
Tamsut also points out that "One of the things that make German football so special is the fact that fans and supporters and club members still have a say which results in much more political and social awareness than in many places in Europe". The social work carried out in recent weeks by many German ultra groups is evidence of this occurrence.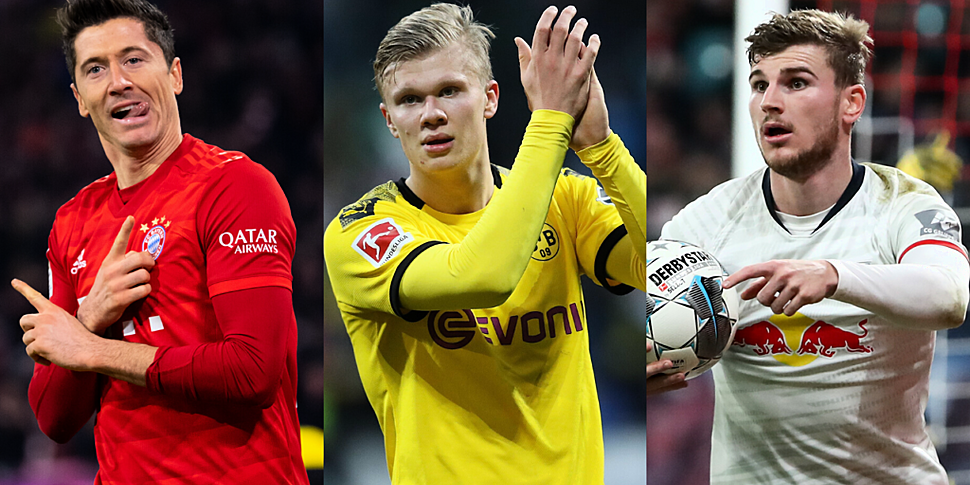 Some clubs are trying to recreate the raucous noise through recorded artificial chanting. Others like Borussia Mönchengladbach are introducing placards of supporters to their ground. While organised supporters activism continues, the thought of clubs replicating their work in the terraces sets alarm bells among many.
Thus, Rummenigge's appetite for a swift return may not create a lasting surge in interest, due to the absence of supporters in the grounds. For their part, many German Ultra groups are against the return of football in its current iteration.
The push to return as quickly as they have is seen as largely down to the fact that one-third of the current clubs in the top two divisions faced financial uncertainty if the game did not return. The clubs in question cannot afford to lose out on the television money they were due to receive.
Some in German bureaucracy had expected supporters to turn up at ground en masse, however, the opposition to "geisterspiele" did not manifest itself in a show of support outside the grounds. There were tactical incidents of protest at Augsburg, Darmstadt and a particularly creative move by Cologne supporters who placed a couch outside their stadium with a message reading; "Stadiums empty, tills full. It's never been easier hating your business. Stadiums not sofa".
The differences of opinion here are striking but not surprising. In February, Rummenigge famously described Bayern Munich supporters who travelled away to TSG Hoffenheim as "idiots" for protesting against Dietmar Hopp; the current owner of Hoffenheim.
Bayern Munich's "kurve" and its inhabitants have regularly been at odds with their chairman, disagreeing with the club's policy of hosting training camps in Qatar, due to that country's dubious record on human rights. 
While the league and its clubs have presented a unified front, and have stressed that they would ideally prefer to play in front of supporters, there is a dissonance "between how some elements of German football are trying to market this and how this is actually being perceived [in Germany]", according to Tamsut.
There is also a real feeling within Germany that the league isn't going to survive more than a few match days.
The fractious relationship between Ultra groups and their clubs will undoubtedly continue, but whether they will disintegrate further in the coming weeks, and whether the talent the Bundesliga has to offer will lead to a wave of new fans flocking to fund German football's future remains to be seen.
One thing is certain, the larger questions around football's governance will come down the line, likely sooner rather than later.
Written by Ruairí Carberry.
Download the brand new OTB Sports App in the Play Store & App Store right now! We've got you covered!
Subscribe to OTB Sports's YouTube channel for more videos, like us on Facebook or follow us on Twitter for the latest sporting news and content.