After a straight forward win for Manchester United in the Europa League, United We Stand editor Andy Mitten addressed concerns raised by John Giles regarding the performances of Bruno Fernandes on Friday's OTB AM. 
Since making his long-awaited Manchester United debut on February 1, Bruno Fernandes has widely been held as an instrumental figure in the club's unbeaten run across the nine games that have taken place.
Providing goals and assists from midfield, as well as seemingly elevating the performances of his teammates, it was with some surprise that John Giles offered an alternative view of the Portuguese midfielder.
"I don't want to be too hard on him, but in the match against Everton last week he was good in the first half when they were on top but in the second half, you couldn't see him," argued Giles on Off The Ball. "He is not going to influence the game, he is going to be a goalscoring midfield player.
"There is no harm in having one of those but I don't think that he is the influence in the team that people say."
For the United We Stand editor Andy Mitten, however, nothing could be further from the truth.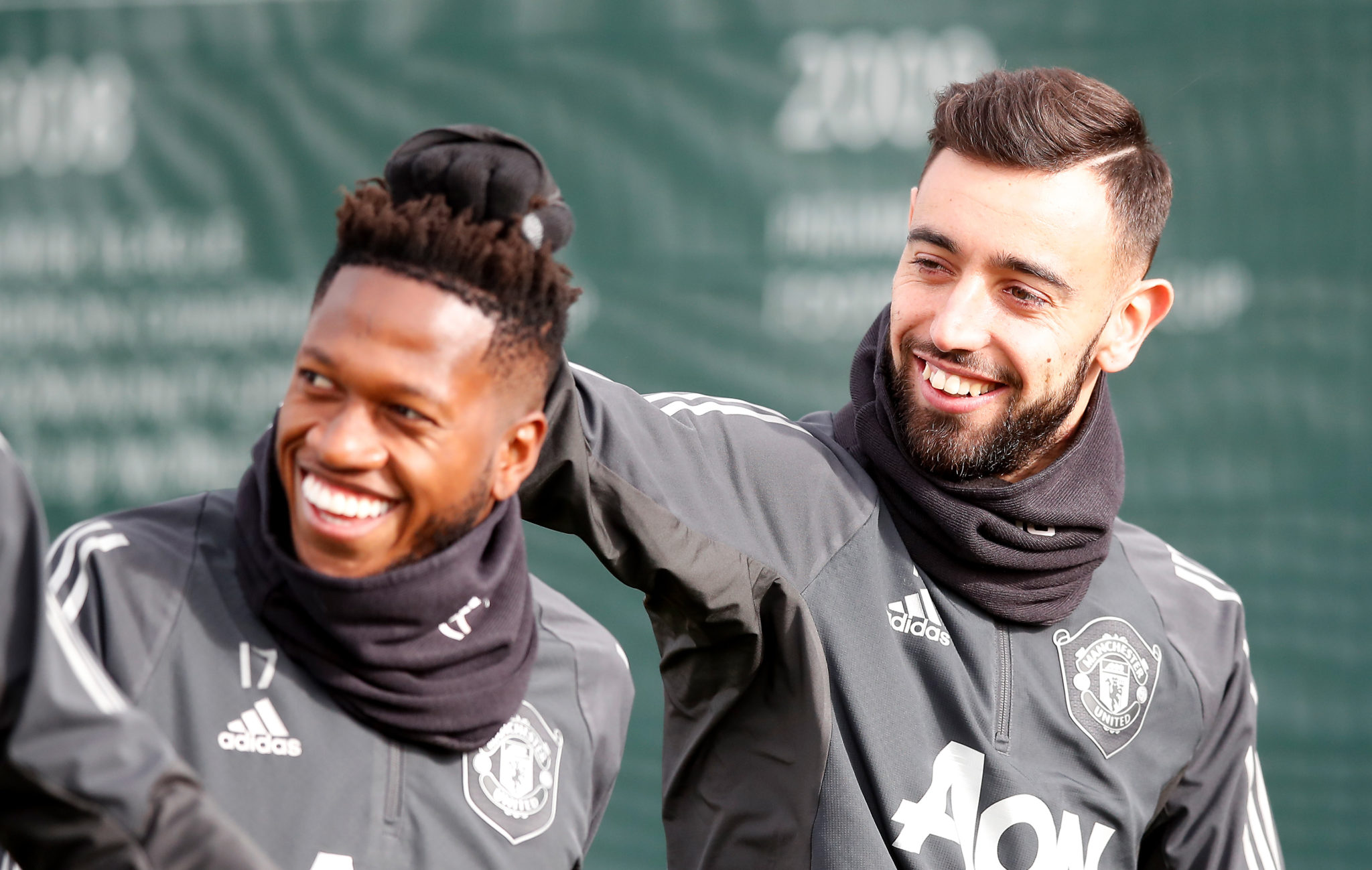 "I think John's opinion is to be respected," remarked Mitten with absolute certainty. "My elders tell me that he was the best player that Matt Busby ever let go.
"[But] Bruno Fernandes has changed the dynamic completely at Manchester United, not just by what he's doing himself but by lifting the other players around him.
"He's someone who is very sure of himself. He hasn't come in and had a difficult first season like Fred who has come good."
In exactly the fashion that Ole Gunnar Solskjaer would have wanted, the former Sporting Lisbon midfielder has already contributed a number of goals and assists since joining the Premier League club.
For John Giles, the possible lack of an equally astute defensive game tempers his opinion of the 25-year-old. Yet, in contrast to the opinion of the former Manchester United midfielder, Mitten believes that Giles' concerns aren't necessarily relevant given United's chosen style of play.
"Bruno doesn't have to be as good in a defensive role because football isn't played with a 4-4-2 anymore," he stated of Solskjaer's preferred tactical set-up. "You're not looking for a new midfielder like Roy Keane, although everyone would love that, obviously.
"Burno Fernandes is more attack-minded, he has made a significant impact and he really is a player who excites me."
Speaking to OTB AM the morning after watching Manchester United record a 5-0 win against LASK in Austria, watch back Andy Mitten in full here.
Subscribe to Off The Ball's YouTube channel for more videos, like us on Facebook or follow us on Twitter for the latest sporting news and content.