Journalist Paddy Agnew joined us from Italy and painted an absolutely stark picture of life living adjacent to COVID-19 in Bergamo.
In particular, Agnew spoke of grim communications with individuals inside Bergamo, in the region of Lombardy - one of the worst-hit regions of the crisis.
According to a contact of Agnew - local newspaper journalist, Carlo Canavesi - football may have played a key role in exporting the virus to other regions and deaths at home, in the Atalanta-Valencia Champions League match.
The club are currently not able to play at their home stadium due to building work and have often played at the San Siro in Milan.
"For the last three of four years of the Atalanta fairytale, and their rise to the quarter-finals of the Champions League, the support in the town has been fantastic," said Agnew.
"When they played Valencia in the second round first-leg game , 40,000 of them - a third of the town - went to Milan to watch the game.
"What Carlo was saying to me is that when that was going on, the sense of buzz around the town was incredible - but he says that has changed. Nobody is buzzing now.
"There is one town in Italy where no-one is out on their balconies, singing - and that is Bergamo. The mortality rate there is just too high."
'Biological bomb' in Bergamo
Agnew told us of a local doctor in Bergamo that discussed the situation in the starkest possible terms.
"One of the senior doctors at the at the Giovanni XXIII Hospital in Bergamo is convinced that [that game] was a 'biological bomb'.
"What happened was that 40,000 Atalanta fans travelled down together, went and celebrated before and afterwards and returned home.
"What they hadn't realised was that many of them were infected, because at that point [19th February] there had not been one death in Italy. Three weeks later, 333 people died in a week in Bergamo.
"What the scientists believe is that an awful lot of those people were carriers, they went to that match and brought it home. A lot of people live with older relatives and they gave it to them; they subsequently have died."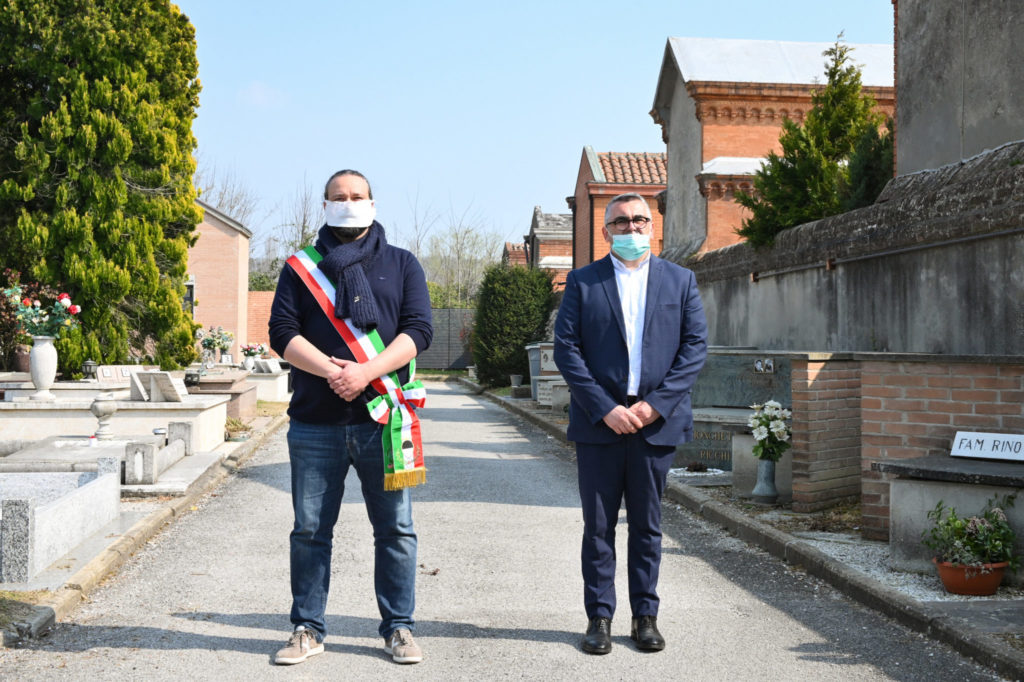 It was in discussion with the Mayor of Bergamo, Giorgio Gori, that drove home not only the likely seriousness of the Atalanta match in infection rates, but also that the UK stands out as a stark impending situation.
"The football match is one factor, but the hospital is the most credible explanation," said Gori himself in a press conference.
"We don't know exactly when, but on a certain day a patient turned up with pneumonia, but the symptoms weren't recognised. That patient was together with other patients who became infected, as well as doctors and nurses."
Bergamo lessons for the world
Agnew believes that Gori also learned a major lesson from the Atalanta game.
"He said [...] Italy has learned that one thing that you cannot do is have mass gatherings. The Italians did not know that at the time of the Atalanta-Valencia game - they know now.
"The Mayor has two daughters studying in England. When he saw that the British authorities were happy to have England play Wales in front of 80,000, or 250,000 at Cheltenham - he called them and said 'come home - you will be safer here."
"All the best advice is lockdown means lockdown and it certainly means no gatherings.
"It seems like pure madness."
Download the brand new OTB Sports App in the Play Store & App Store right now! We've got you covered!
Subscribe to OTB Sports's YouTube channel for more videos, like us on Facebook or follow us on Twitter for the latest sporting news and content.