Having worked with Pep Guardiola at Manchester City, Mikel Arteta may know how to improve Arsenal offensively and set them up to play possession-based attacking football but can he build the strong defence his side need?
That was the question posed by football writer Daniel Harris on Friday's
OTB AM
 while discussing Arsenal's Europa League exit at the hands of Olympiacos.
Commenting that Arteta has unquestionably improved Arsenal from the sorry final days of Unai Emery, Harris says the young manager still has a lot to do to please the often unhappy Arsenal faithful.
"Arteta said the first 65 minutes was exactly the kind of performance he wants to see, and watching the game I did not see that," Harris explained.
"Arsenal were good for about 20 minutes but that is it. It was not a great performance and, on the balance of good chances, they could have lost. There needed to be an acknowledgment that it was a long way from a good performance and what a good side considers to be a good performance."
Most alarmingly, Harris noted, were defensive mistakes that have been a present in the Arsenal team over the last couple of seasons. Last night's examples were telling, too. Rarely is a player as free from a corner as Pape Abou Cissé was in the six-yard box to head home Olympiacos' first goal.
Olympiacos' winning goal was similarly damning for Arsenal's defenders with five players at the edge of the box to mark up three attackers. It was minute 119 of a long night but ultimately Luiz and Sokratis allowed Youssef El-Arabi to slip in behind them and meet the end of a last-ditch cross to send Arsenal out of the competition.
Harris points out it has been a pattern under Arteta, who has not shown enough to prove he can set up a strong defence. It's something, Harris believes, Arteta wouldn't have learnt much of under Guardiola.
"Arteta knows what pretty football is, but does he know what a good defence is and know how to coach a good defence? Does he know how to drill a good defence? How to buy good defenders? Because Pep Guardiola doesn't know that.
"Pep Guardiola doesn't know what a good defender is. He knows what a footballing defender is, and he knows how to drill a side's press brilliantly, and he knows how to have a midfield that can keep the ball away from his defence, but he doesn't know bugger all about good defending."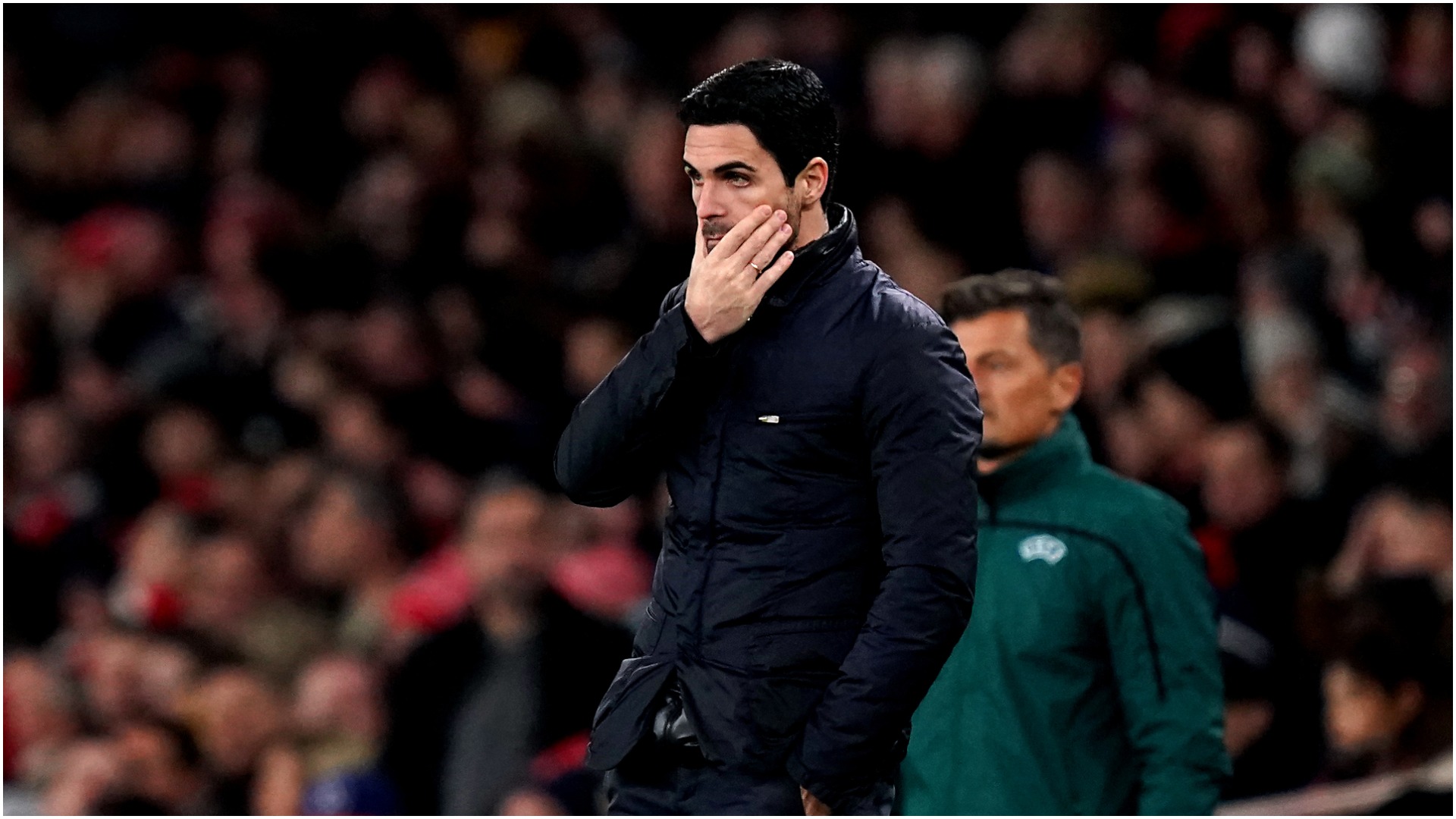 While that may seem simplistic for a manager that built one of the most indestructible teams of all-time at Barcelona, Harris was referencing the number of defensive mistakes at City this season and his sides' ability to not concede due to not giving the ball away rather than defensive brilliance.
"He's had a team with one or two good defenders with great footballing defenders and he's had teams who don't concede a lot of goals because you can't get the ball off them and they are brilliant, but he does not know what a good defence is and there is no evidence that Arteta knows that either."
While Guardiola's teams have long-managed to hide any vulnerabilities with their quality higher up the pitch, that's something Arsenal will struggle to replicate.
It's something, Harris said, Arteta needs to dress immediately if he doesn't have the knowledge to fix: "If I was Mikel Arteta, I'd be thinking who would I be getting in to coach my defenders to defend as a coherent unit."
"Because they do not defend like that. They didn't defend like that against Everton, they didn't defend like that last night because they don't have players who are doing that.
"Defending is about a unit, it's not individuals and Arteta needs to find a way of imposing that and if he is not the answer of imposing that he needs to find the person who is."
Subscribe to Off The Ball's YouTube channel for more videos, like us on Facebook or follow us on Twitter for the latest sporting news and content.