As rumours regarding Arsene Wenger's interest in the managerial vacancy at Bayern Munich swirl, Graham Hunter has dismissed the notion that the German club should be looking to recruit the Frenchman. 
A little under 18-months after leaving Arsenal, Arsene Wenger could be poised for a return to football management.
With Niko Kovac removed from his role as manager of Bayern Munich after a 5-1 defeat to Eintracht Frankfurt last weekend, the Frenchman is being linked as a potential replacement until the end of the season.
Although a general sense of excitement surrounds the possibility of Arsene Wenger taking over one of Europe's bigger clubs, Graham Hunter does not share in the common stock.
"I was sick to death of him as a coach when he stayed on at Arsenal so far beyond his sell-by date," asserted Hunter. "I'm not going to use the word fraud because he brought a lot to the Premier League, but good luck Bayern Munich, that's all I'll say.
"I don't understand why a club as mighty, and that is the word for Bayern Munich, needs to go to a guy who's been on gardening leave for 18-months."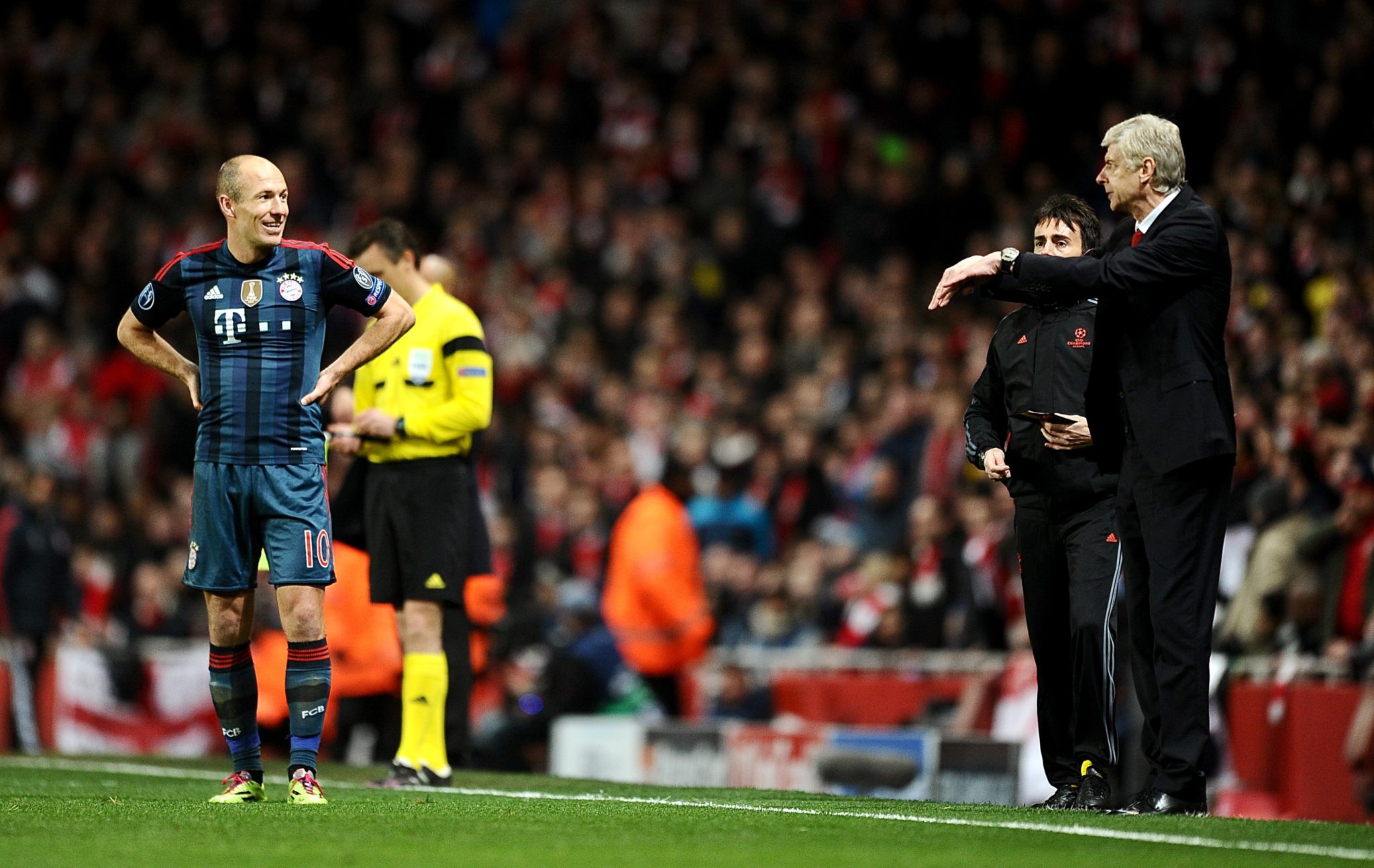 With his recent abundance of free-time, Arsene Wenger has remained visible as a television pundit. Preposterous though Graham Hunter may find the idea of Wenger taking over Bayern Munich, he would find some relief in having the Frenchman free of his Twitter timeline.
"The best thing about this is if Wenger takes the job he'll get off my social media with the rubbish I've seen him speaking since he decided to become a television star," he stressed. "About every word that comes out of his mouth I disagree with."
Criticising Wenger's final years as manager of Arsenal, Hunter highlighted his aversion to conflict and confrontation as issues that would become increasingly problematic at the German club.
A resounding dismissal of the Frenchman's remaining virtues, you can watch Graham Hunter's full assessment of the week's Champions League action here.
Subscribe to Off The Ball's YouTube channel for more videos, like us on Facebook or follow us on Twitter for the latest sporting news and content.