After much debate and consideration, here is the final selection for Armagh's sporting Mt Rushmore as decided by Aaron Kernan and Niall McCoy on Friday's OTB AM. 
The responsibility fell on the shoulders of Aaron Kernan and Niall McCoy to decide upon the final four sportspeople who would adorn Armagh's sporting Rushmore.
Here is the final Armagh sporting Mt Rushmore selection:
===
GAELIC FOOTBALL - Kieran McGeeney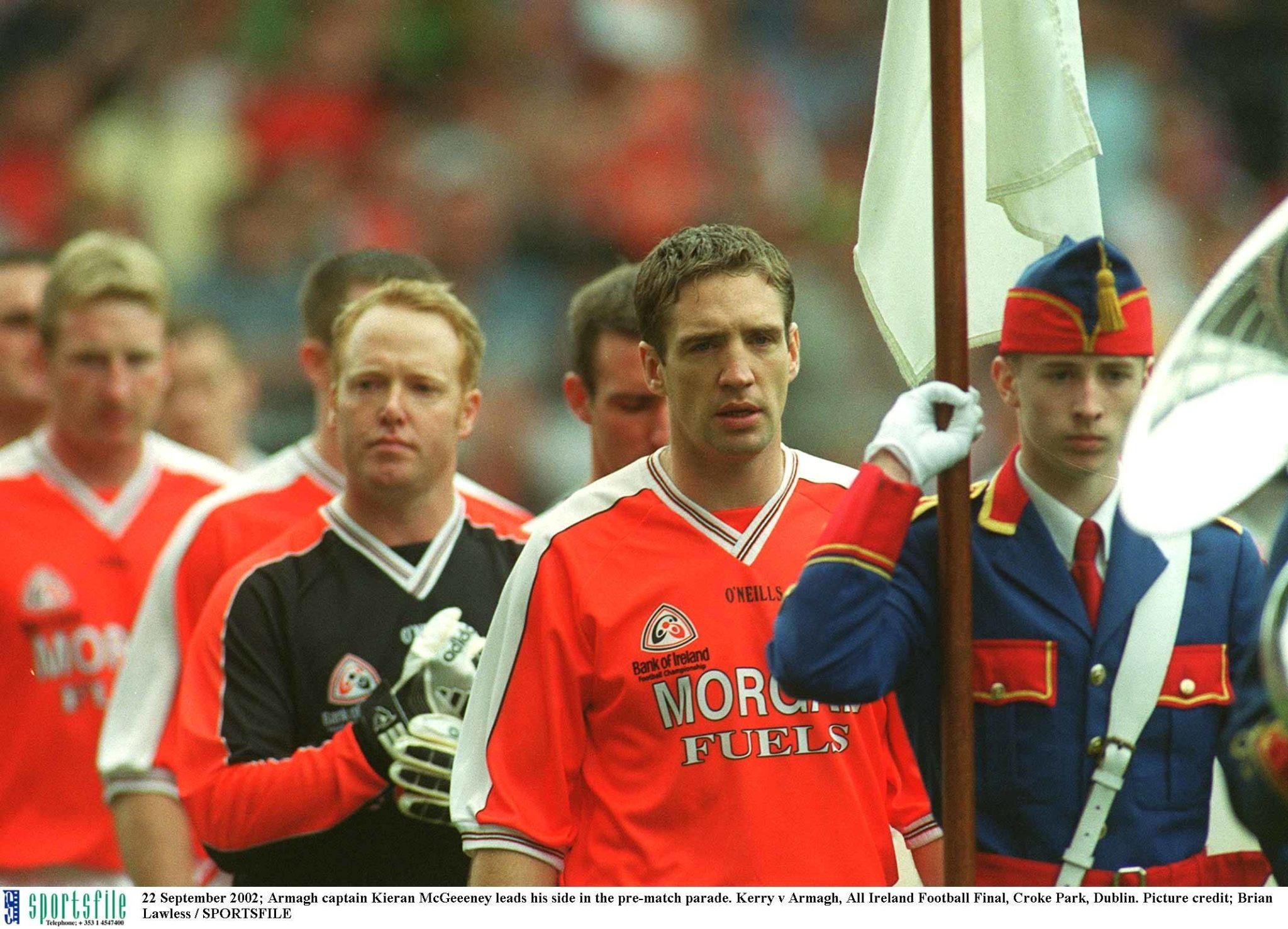 The captain of Armagh's first and as yet only All-Ireland winning side, Kieran McGeeney was always going to be in with a great shout of being selected for the county's sporting Rushmore.
"In terms of playing ability he was a huge figure on the field," explained Aaron Kernan, "but it was his leadership qualities and desire to be successful that makes him standout.
"Geezer in the changing room before a big championship game was a sight to behold. He was nearly in tears like, just pumped and ready for action. It wasn't hard to get motivated with him there saying the last words.
"He demanded the utmost of himself and expected everyone else to follow suit."
===
GAELIC FOOTBALL - Joe Kernan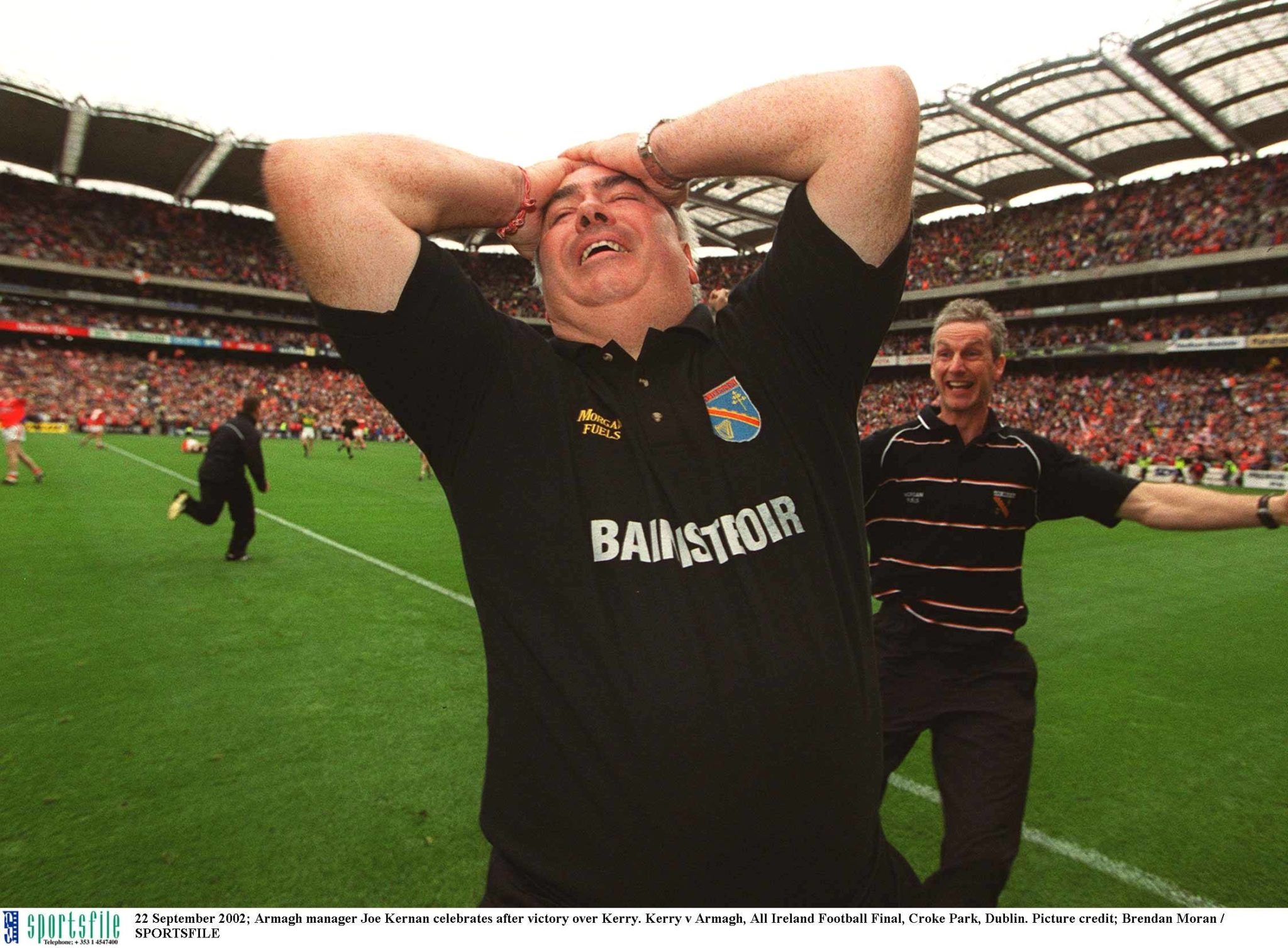 The man who famously led Armagh to that maiden All-Ireland success, Joe Kernan's hugely impressive playing career with the county only solidified further his cause for inclusion.
"I will go with my father," explained Aaron Kernan of the next GAA selection. "In terms of the success we've had, you need the players which we had but knowing the drive, passion and vision he had, he was always thinking of the bigger picture.
"He was talking about winning All-Ireland titles when it had never been done before."
"Yeah, I'm not providing much opposition on this at all," stated McCoy in support of Kernan. "He just that extra bit out of Armagh and brought us to the ultimate glory."
===
RUGBY - Rory Best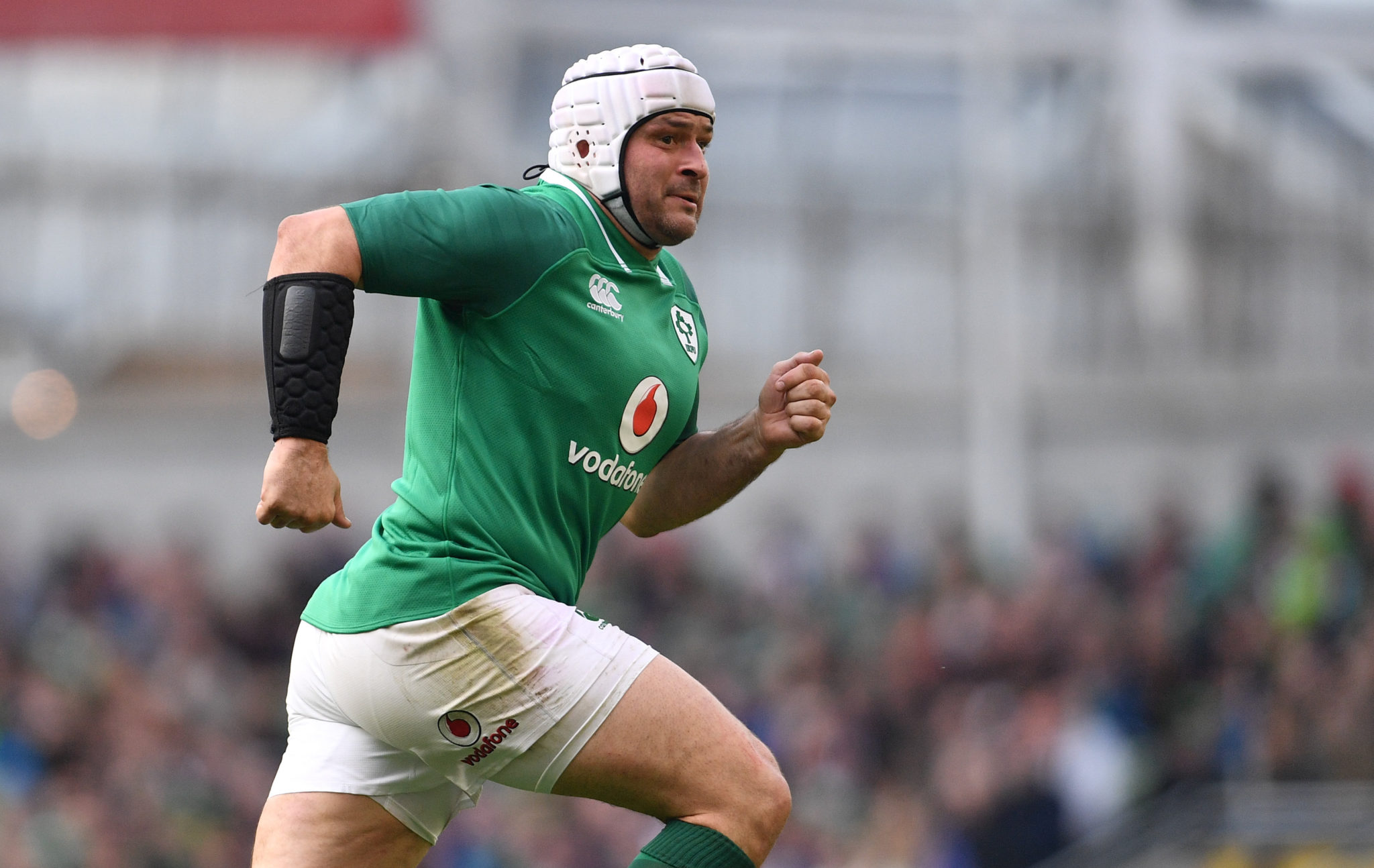 The Irish Rugby captain who led Ireland to Grand Slam success and the #1 spot in the world, Rory Best would have been very tough to exclude from any county's Rushmore.
"Somebody who had a career with Ulster and Ireland," remarked Aaron Kernan of the sole rugby selection.
"To play in that position where he played in the way that he did for as long as he did was remarkable. He is one of the top sporting men we've ever produced in our county."
"He is an absolute cert," confirmed Niall McCoy.
===
SOCCER - Neil Lennon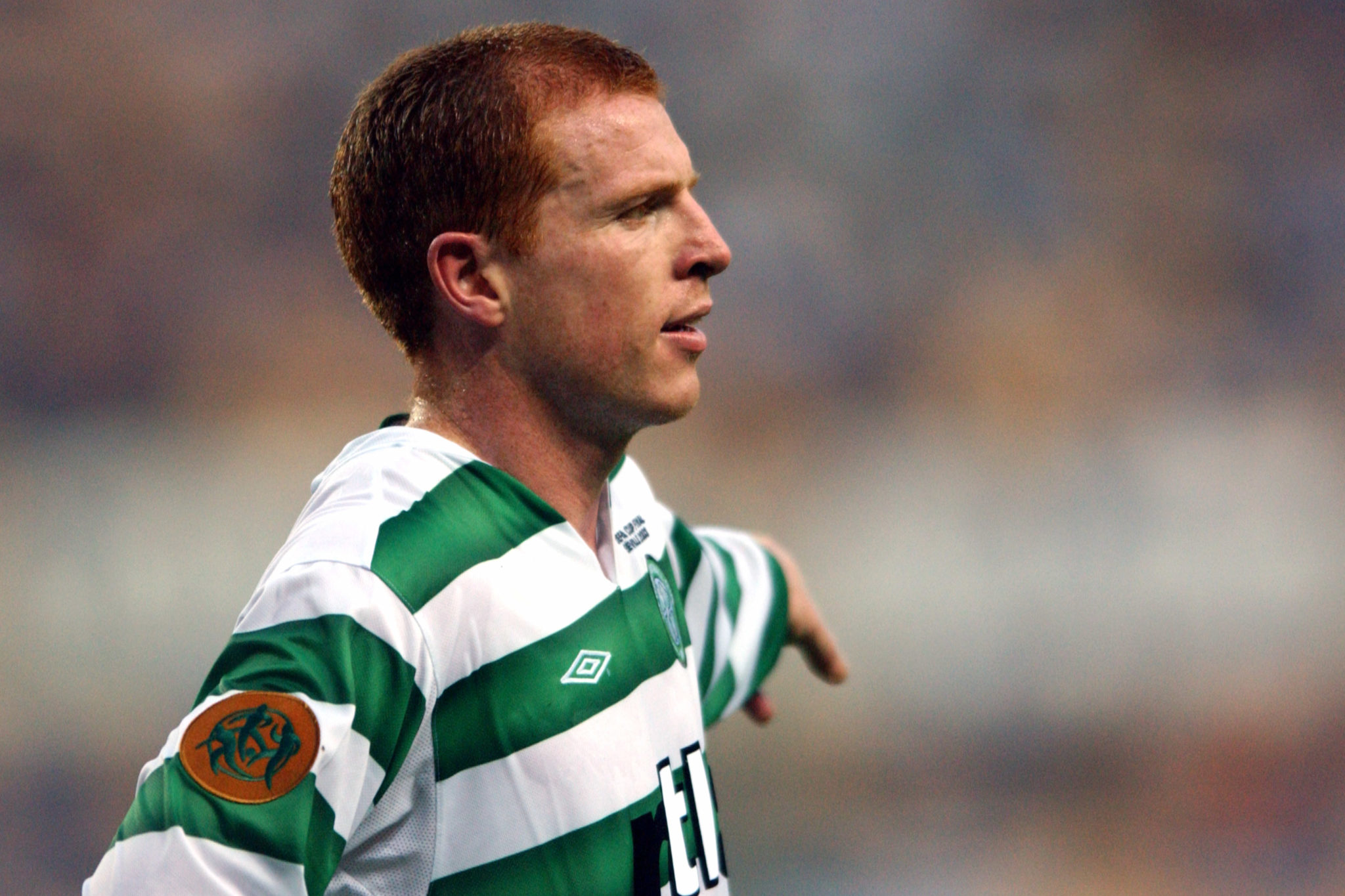 A serial winner as a player and manager with Glasgow Celtic, Neil Lennon's achievements in the world of football made him impossible to overlook.
"He started out his career with Geezer with the Armagh minors," explained Kernan, "but then he switched his allegiance.
"Someone like Neil, though, to come from a Catholic background and go represent Northern Ireland, he was just one of the leading lights between that and playing for Celtic.
"That takes a lot of bottle and leadership. It shows his strength of character."
"His strength of character, yeah," noted McCoy, "he has had such a great career and he's my pick too."
===
Missed any of our Mount Rushmore county-by-county series? Watch back all episodes here! 
Here is Nathan Murphy's selection of Mayo
Here is Colm Boohig's selection of Cork
Here is Will O'Callaghan and Paul Rouse's selection of Offaly
Here is Shane Hannon and Gráinne McElwain's selection of Monaghan
Here is Diarmuid Lyng and Liam Griffin's selection of Wexford
Here is Neil Treacy and Jack Anderson's selection of Limerick
Here is Enda Coll and Kieran Cunningham's selection of Donegal
Here is Máire-Treasa Nic-Cheallaigh and Michael Lyster's selection of Galway
Here is Adrian Barry and Conor Moore's selection of Westmeath
Here is Ronan Mullen and Dan McDonnell's selection of Louth
Here is Alan Quinlan and Michael Quinlivan's selection of Tipperary
Here is Tommy Rooney and Hector Ó'hEochagáin's selection of Meath
Here is Conor Deegan and Donal O'Neill's selection of Down
Here is Ger Gilroy and Joe Molloy's selection of Kildare
Here is Thom Malone and Paul Howard's selection of Wicklow
Here is Dave McIntyre and Paul Fitzpatrick's selection of Cavan
Here is Arthur O'Dea and Alan Cawley's selection of Sligo
Here is Eoin Sheahan and Kieran Donaghy's selection of Kerry
Here is Cliona Foley and Shane Keegan's selection of Laois
Here is Enda McGinley and Orla Bannon's selection of Tyrone
Here is Oisin Langan and Jessie Barr's selection of Waterford
Here is Enda McEvoy and Gary Halpin's selection of Kilkenny
Here is Cahair O'Kane and Chrissy McKaigue's selection of Derry
Here is Declan Bogue and Colm Bradley's selection of Fermanagh
Here is Jamesie O'Connor and Syl O'Connor's selection of Clare
Here is Tommy Conlon and Sean McGoldrick's selection of Leitrim
Download the brand new OTB Sports App in the Play Store & App Store right now! We've got you covered!
Subscribe to Off The Ball's YouTube channel for more videos, like us on Facebook or follow us on Twitter for the latest sporting news and content.