In a blistering attack against his former manager Alex Ferguson, Roy Keane publicly questioned to what extent the Scot really put Manchester United before all else. 
It is of no great surprise that Roy Keane possesses an alternative outlook on Alex Ferguson's role as manager of Manchester United.
Whereas the Scot has been almost unanimously praised for his achievements with the English club, a bitter falling out between the former manager and his captain Keane has flavoured the latter's opinion of the former's tenure.
In conversation with Off the Ball in association with Cadbury, Roy Keane revisited the acrimonious nature of his United departure as a way of highlighting what he perceived as Ferguson's decisive flaws.
"People talk about Ferguson's man-management," stated Keane, "don't be kidded on by all of it.
"I was at the club when Bryan Robson left, when Steve Bruce left, two brilliant servants for Manchester United, and I didn't like the way they were treated."
Referencing the infamous MUTV interview that was heralded as the catalyst for Keane's mid-season exit, the former Irish captain argued against the notion that Ferguson had no choice but to dispense with his services.
"We'd had loads of heated discussions over the years, sometimes as a team, but you've got to roll with that," argued Keane.
"We're grown men fighting for the same thing. There's going to be a bit of argy-bargy but I'm sure there are people here working in industries where things get heated.
"I didn't leave the office that day thinking this was the end of my career at Manchester United, but if you think I'm going to sit there, I don't care if its Alex Ferguson or the Pope ... I'm going to fight my corner.
"Ferguson came out afterwards and said he always did what was best by Manchester United. Nonsense."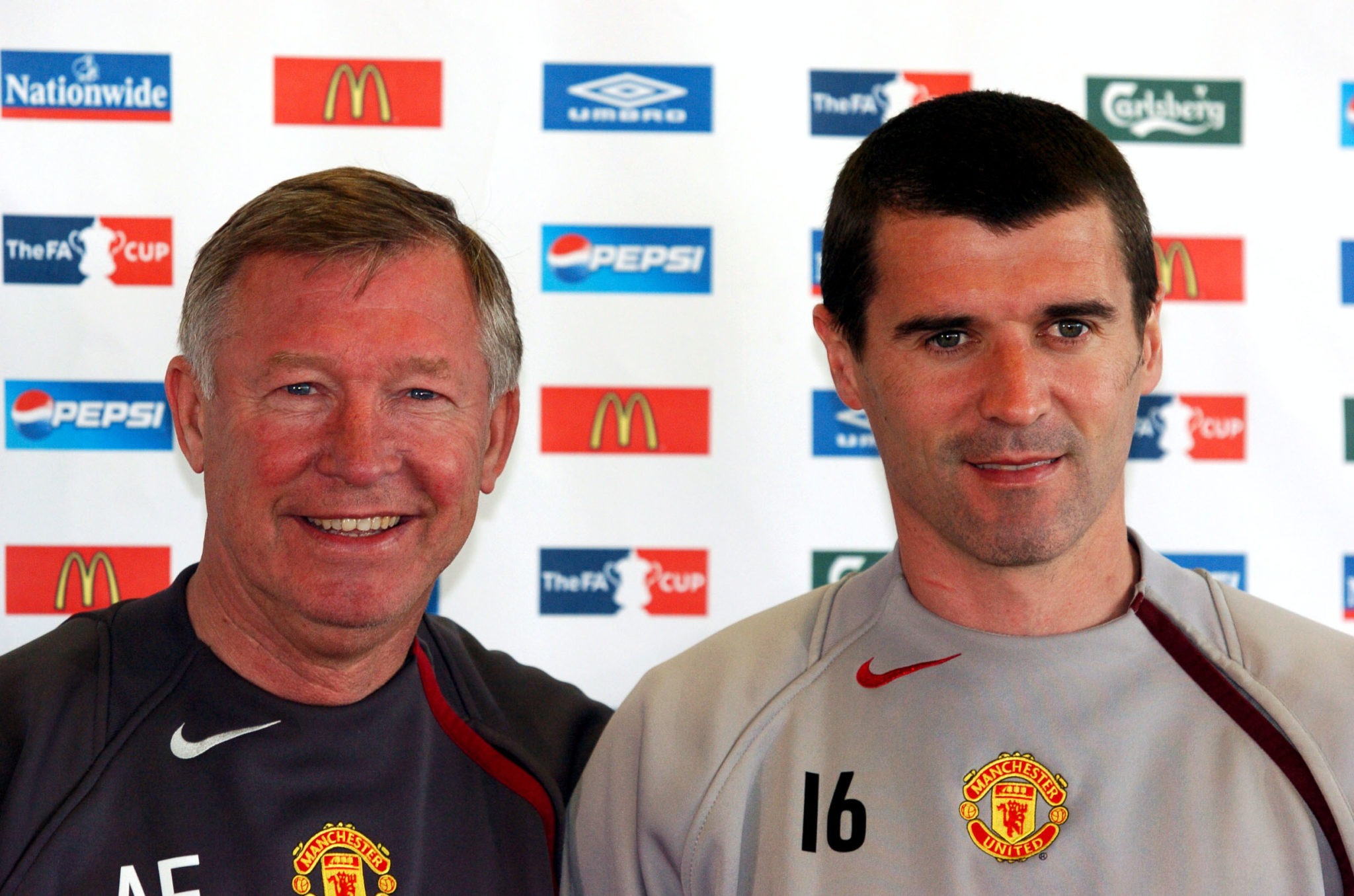 A particularly sore point for Keane, it is this idea of Ferguson always having the best interests of Manchester United to the forefront of his mind that sits uneasily with the former club captain.
"His son Darren played for the club and won a league medal," an astonished Keane exclaimed, "[he was] very lucky.
"[Alex Ferguson's] brother was the chief scout for Manchester United for a long time.
"I'm surprised his wife wasn't involved in the staff somewhere."
"Darren was [the manager] at Preston North End and lost his job. He had a couple of young players on loan from Manchester United, [but] guess what happens the next day?
"They're pulled out of Preston. Is that doing the best for Manchester United? Do me a favour."
Roy Keane went on to claim that he has not spoken to Alex Ferguson since his departure from Manchester United almost 15-years ago.
It is a period of silence that he is seemingly content to continue with.
You can find more from Roy Keane's conversation with Off the Ball in association with Cadbury here. 
Off The Ball were in the Bord Gáis Energy Theatre with Roy Keane and Gary Neville with thanks to Cadbury, who are celebrating their third year as 'Official Snack Partner' to the Premier League
Download the brand new OTB Sports App in the Play Store & App Store right now! We've got you covered!
Subscribe to Off The Ball's YouTube channel for more videos, like us on Facebook or follow us on Twitter for the latest sporting news and content.