Off The Ball has teamed up with Pepsi Max who are bringing the Champions League Trophy to Ireland! The legendary piece of silverware lands on Irish soil on February 29th and March 1st, which is the first time Pepsi Max has brought it to Ireland!
Throughout this series, we'll be looking at the best partnerships, controversies, and goals as well as everything else that makes the Champions League the highlight of our football calendar.
Next up, we look at the best teams the Champions League has ever produced.
5. Manchester United (2008)
Although they were unable to recreate the treble win of the United team of 1999, the talent in this team surpassed any other squad Alex Ferguson managed.
This team had the perfect blend of experience and know-how with the likes of Ryan Giggs, Gary Neville and Paul Scholes, as well as youthful exuberance with the likes of Wayne Rooney, Nani, and Owen Hargreaves.
Those players combined with the immaculate defensive partnership of Rio Ferdinand and Nemanja Vidic, along with the Ballon D'or winning Cristiano Ronaldo, built a team capable of performances like this:
4. Real Madrid (2002)
The Galacticos of 2002 had a simply stunning line up of talent. After heavy investment, headline names such as Luis Figo, Steve McManaman and Roberto Carlos were blended with young Spanish players like Fernando Morientes and Iker Casillas. The result was spectacular.
Led by their talisman and one of the all-time greats in football - Zinedine Zidane, this team produced some stunning highlights over the years, and claimed Real Madrid's third Champions League trophy in five years.
This game and infamous goal from Zidane encapsulated this Madrid team and the Champions League.
3.Barcelona (2009)
Another Spanish team with an astounding line up of talent is the Barcelona team of 2009. Henry, Eto'o, Puyol, Xavi, Iniesta, and Dani Alves were all world class players. Throwing Messi into that team seems somewhat unfair.
In Pep Guardiola's first full calendar year in management, he achieved what was unheard of - SIX major trophies in a single year. This hasn't been replicated since.
They won the most difficult of these trophies convincingly against the reigning European champions in United, who still had most of the key members of their incredible 2008 team, leaving little argument of having Barcelona lower than third.

2. Bayern Munich (2013)
Having lost the Champions League final in 2010, and then again in 2012, Bayern Munich came into the 2013 season refusing to miss out on the trophy again.
After topping their group, the German giants dispatched of Arsenal, bullied Juventus winning 4-0 on aggregate, before delivering one of the most shocking results in Champions League history, by battering Barcelona 7-0 on over two legs.
Although the final required a late winner, there was an assuredness about this Bayern team leaving you confident they would defeat Jurgen Klopp's brilliant Dortmund team. Bayern in 2013 were a well oiled, unstoppable machine.
1. Barcelona (2011)
This team is not the most talented on this list on paper, but they produced the best football by a mile. Barcelona lacked competition in 2011. There was no team favoured to give them a good game in Europe, let alone beat them. The two teams who were considered their biggest challenge, Real Madrid and Manchester United, were completely outclassed by them in the semi-final and final respectively.
The team had Xavi, Iniesta, and Messi at the height of their powers. Guardiola's team peaked this year, and launched him into position as a legend in Champions League history, in his third year of top level management.
The amount of teams copying this Barcelona team in the following years is a testament to how far ahead of everyone they were at the time, and ultimately, in Champions League history.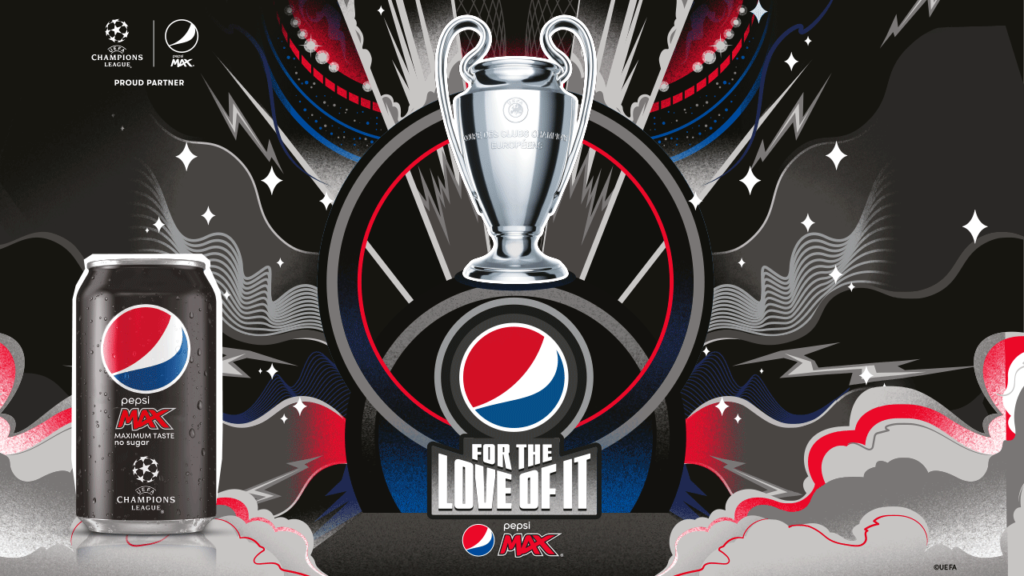 ---------------------
Pepsi Max is a proud partner of the UEFA Champions League. On the 29th February, Off The Ball will be running a skills challenge in association with Pepsi Max as we'll have the Champions League trophy in Dundrum Shopping Centre with David Meyler and Damien Delaney judging the skills. The two former Irish internationals will also be in the Pavilions Shopping Centre on the 1st March for another skills challenge with the trophy, come down either day for your chance to win a signed football from Lionel Messi as well as other spot prizes! Maximum Taste. No Sugar #ForTheLoveOfIt
Subscribe to Off The Ball's YouTube channel for more videos, like us on Facebook or follow us on Twitter for the latest sporting news and content.