The continuous occurrence of head-high tackles and the red cards that result from them is a result of the players' repeated behaviour rather than a lag in coaching, according to former Leinster flyhalf Andy Dunne.
There were five red cards in the Heineken Champions Cup second leg of the knockouts over the Easter weekend. Four of the five were for head-high tackles.
This is at the same time that an increasing number former rugby players are coming out with early onset dementia symptoms.
However, it has been more than 15 years since players have been red carded for high tackles. Referees have also been cracking down on high tackles since the 2015 World Cup.
Speaking on Wednesday Night Rugby, Dunne was asked about the reasons that it has taken so long for players to get used to not tackling so high.
"It is an interesting observation about the lag," Dunne said in response to the question about how long it has taken to get rid of the head-high contact.
"Some change is easier than others. I work in healthcare, and there has been a public health campaign about smoking for 60 years and it is still widespread.
"Some messages are harder to get across than others."
Rugby has been quick to react in the past. One of the most recent reactions came from the same type of tip tackle that ended Brian O'Driscoll's Lions series in 2005.
While the reaction did not come immediately after that controversial moment, it did come after a Sam Warburton tackle in the 2011 World Cup, and it happened immediately.
"I always remember the 2011 World Cup when Alain Rolland red carded Sam Warburton, there was an overnight reaction to that," Dunne said.
"There was no lag time or adjustment to that, because there is a conscious decision. You made the hit, you lift and you tip. There is a very conscious decision to that.
"Some of these head to head contacts are about body position, sometimes you see slightly trip, or hip contact off another player. There is an accidental element at times to it.
"It is not obvious, or not conscious that people are going in to shoulder [players] in the face. It is a very conscious decision to tip tackle, tip the head and go beyond the horizontal."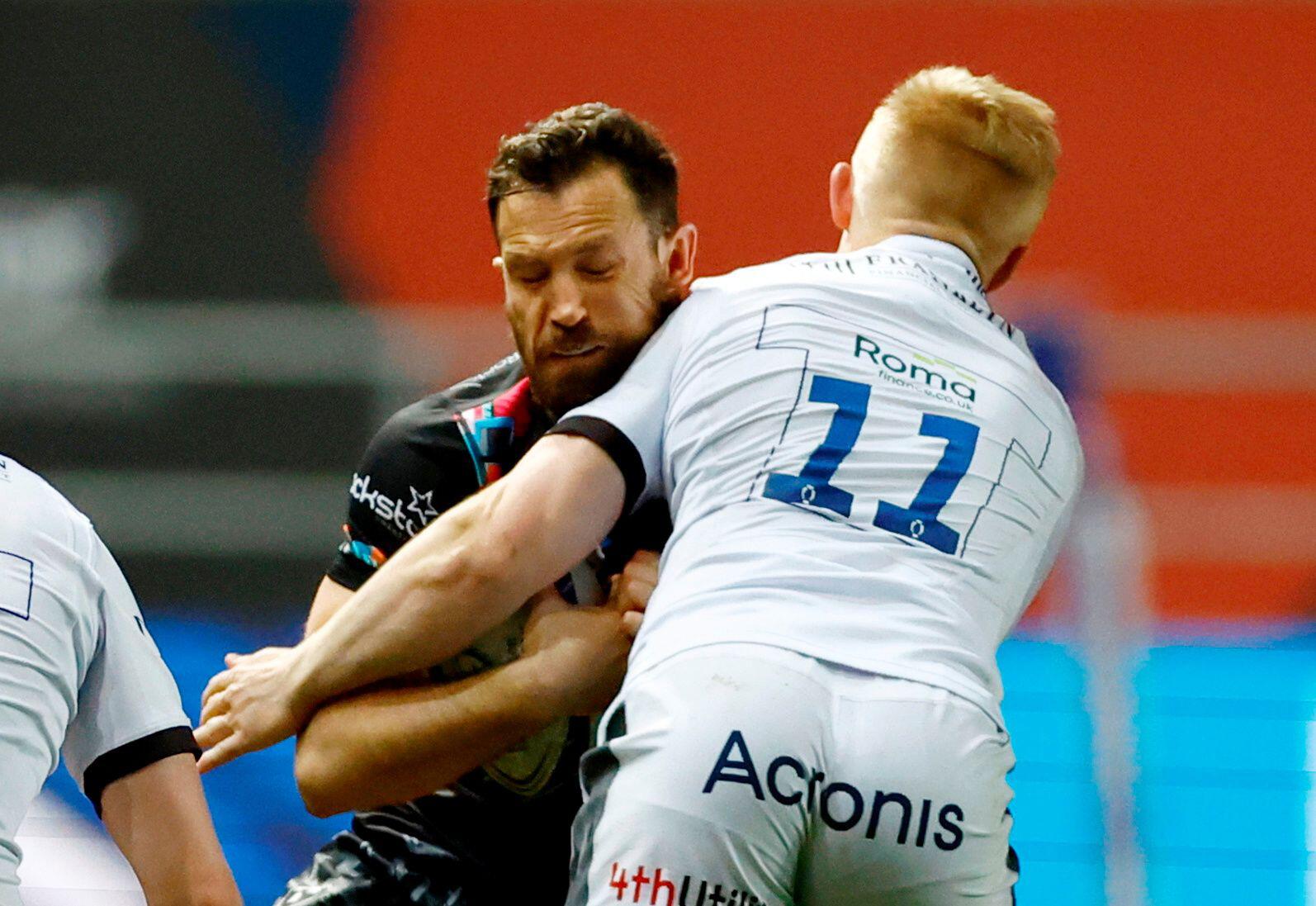 For Dunne, it is not that coaches are not coaching the correct technique. It is that the motion in itself is difficult to overcome and train out of a player.
"From a behavioural point of view, it was easier to implement that straight away," Dunne said. "It is a very difficult thing to change based on the collision nature of the sport.
"For what it is worth, I think it is worth sticking with it. It is worth sticking on the conservative side and making the red cards continue in order to avoid players who have to deal with the darkness 10 years later."
However, Dunne is adamant that the current red card rule remains as strictly implemented.
"I know many," Dunne said. "Some are on record, I played with Michael Lipman in Bath, who has been diagnosed with early dementia.
"I played against Steve Thompson. There are a number of Irish players who aren't on record who have grave concerns around their mental health and their cognition.
"It is as a result of consistent head collisions in rugby, and they don't look back on it favourably."
Team of Us. Everyone In.
Vodafone. The main sponsor of the Irish Rugby Team
Download the brand new OTB Sports App in the Play Store & App Store right now! We've got you covered!
Subscribe to OTB Sports's YouTube channel for more videos, like us on Facebook or follow us on Twitter for the latest sporting news and content.