World Rugby recently announced its intention to introduce a number of proposed rule changes that aim to reduce the number of injuries suffered by player's and give them more protection in the future.
Ronan O'Gara, who joined Ger Gilroy and Eoin Sheahan on Tuesday's OTB AM to discuss the rule changes that are being put forward, believes that reducing the number of substitutions allowed could be key to preventing injuries to player's once the game returns.
"If you have that idea of less substitutes that can take to the pitch, hopefully, if you have a good pace to the game and the ball in play for a number of minutes people will tire and you might see a more attacking brand of the game," he said.
Reducing the number of substitutes a coach can avail of, from eight to five, is one of the rule changes that has been proposed by World Rugby.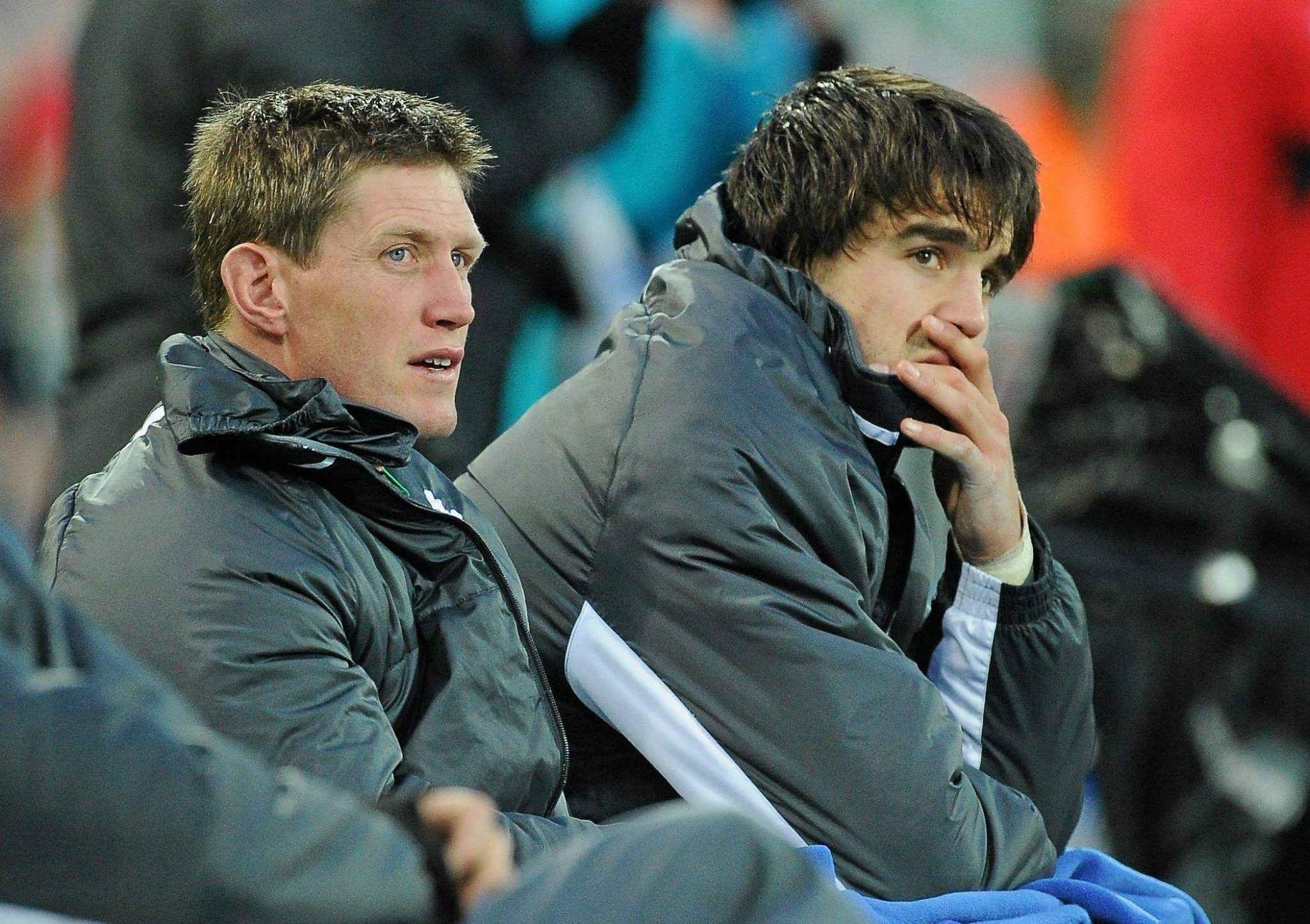 O'Gara feels this may force a return to the days, when coaches allowed players to shake off a mistake or a poor first half, and turn their fortunes around mid-game without the threat of being hauled off, something which is a positive in the former Munster man's mind.
"I also felt there was a great interest or an appreciation for a feel to a game, or a flow to a game. Just because this guy made an error let him off and see how he goes, and then hopefully he regains confidence and comes good again."
In recent years with a premium placed on advanced analytics in all sports, the use of GPS tracking has been used to give coaches an idea of players stamina levels in the middle of a game. It has allowed management to take players out if they feel they are waning.
This has contributed to more substitutions being used, which O'Gara feels may have taken away from the technical aspects of the game while placing added emphasis on size, that ultimately detracted from the skills traditionally needed at the highest level of rugby.
"The more substitutes, the more changes you can make you're going to be just feeding into the monster."
"I think the speed of the brain will always breed the physicality [aspect]. That's a really positive [change] for guys that are small in stature. Speed of thought is the most important thing," O'Gara said.
The two-time Heineken Cup winner believes that at times in the past certain teams picked physical line-ups in order to win games, but there is a chance that this contributed to a diminished quality on the pitch.
While O'Gara acknowledged that he had to give further consideration to the implications of this particular rule being changed, he did say that it could have lasting consequences for the game.
"It's a big call, so much is at stake. An awful lot of player's think you start with your best team, an awful lot of coaches don't think like that. [They think] I might actually try and finish [with a better line-up] when there are tired bodies after 50-odd minutes," he said.
One area of the game that O'Gara felt was critical to retain was the importance of the scrum.
"If we diminish the scrum it's going to become rugby league, we cannot do that."
Ultimately, the changes to the rules that will have a positive effect on the game are the ones that will encourage progressive rugby, according to O'Gara.
On that point, he praised England for their ability to find and manipulate space and the way in which they force teams into making mistakes, and the affect their approach has had in influencing other teams style of play.
O'Gara also discussed the impact the hiatus has had on his own personal life, and how it has forced coaches to reevaluate their traditional practices.
The full interview can be viewed above.
Download the brand new OTB Sports App in the Play Store & App Store right now! We've got you covered!
Subscribe to OTB Sports's YouTube channel for more videos, like us on Facebook or follow us on Twitter for the latest sporting news and content.