On Friday's OTB AM, Johnny Sexton opened up about the effects of his critics and how the Ireland and Leinster squads deal with poor performances through internal "frank and honest" open forums.
While in the past Sexton had downplayed the effect scrutiny has on him, on Friday the Leinster and Ireland 10 detailed his struggles with criticism over the past year and how he has learned from it going into 2019's Rugby World Cup.
"I know you hear players say: 'I don't give a crap what they say'. But I do care what people think and say and that's why I stay away from it because it bothers me so much and it rattles me."
"Sometimes it gets me fired up, sometimes it gets me down. And you think: 'How can they think that? That's not how it happened.'"
Sexton explained that over the nine years of his career he didn't read any newspapers or seek analysis of his game. However, as Ireland were winning Grand Slams and Leinster Champions Cups he fell into the trap of listening to his plaudits.
"I probably enjoyed it too much last year when it was good and I forgot what it was like to be on the other end of it. Then sort of in and around Christmas last year I found the other end of it pretty quickly after that Munster game."
"I haven't picked up or looked at anything since then", the 33-year-old explained.
"That's a mistake I probably made last year when things are going great you can fall into the trap of listening to the good stuff and when you listen to it and believe it then you have to believe it when it's on the other side."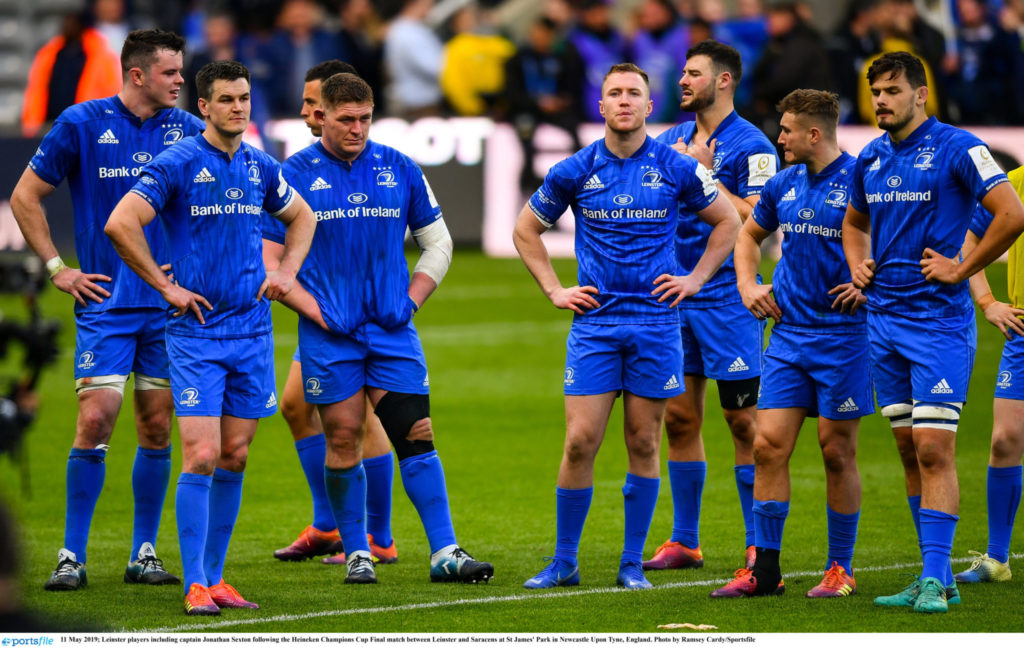 While admitting that the critics have got him down over the past year, Sexton, who is famed for his calm head during the most high-pressure moments on the field, hypothesised that the experience has allowed him to remember the importance of ignoring the "endless opinions" about him.
"I won't let it happen again. It was good learning for me especially this year with the World Cup coming up. The scrutiny we are going to be under with the World Cup will be a different level altogether. It's a good lesson for us to learn."
Rather, Sexton said, performance review meetings within the Leinster and Ireland squads was typically the only way he analyses his performance now, but they too can be brutal experiences in themselves.
Sexton told the story of how Jamie Heaslip was now working in Google and said that the workplace meetings he had there made him realise how scarily honest reviews can be within a rugby environment.
"If you were anywhere near as honest in meetings in his line of work now you would be fired", Sexton laughed.
Reflecting back on the performance reviews, Sexton said that at times you can dread them.
"They are very open and frank the reviews. You go in and you know it's going to be tough and there will be some harsh words."
"We are encouraged especially by Stuart [Lancaster] to find your voice and say something if it matters but you gotta be ready that someone might disagree with you and then it becomes a bit of an argument."
When asked whether there were any methods to make sure that no players, especially young players, are criticised too harshly Sexton said that sometimes harsh criticism is simply warranted.
"That's professional sport I think", Sexton said.
"You've gotta learn to take accountability and responsibility. It's all constructive but sometimes it is all you, you, you. Sometimes if someone had a bad game and I've been there, then it is just all you, you, you. You just have to wait for the next game to put it right."
"That's where the senior player comes in, where they can say to the young guy: 'Look we've all had bad games. We've all had moments like that where you want to take them back but you'll learn from it and you'll be better for it.'"
Subscribe to Off The Ball's YouTube channel for more videos, like us on Facebook or follow us on Twitter for the latest sporting news and content.