Sean O'Brien dropped into Off The Ball on Wednesday where he looked back on his Leinster and Ireland career and his battle with injuries.
O'Brien is into the second year of his three-year contract at London Irish where he insists he is in great shape having recently run some of his best times.
The Tullow Tank's exit from Leinster is still was somewhat ignominious with a disciplinary issue after a team night out and also confusion over his contract with the province.
"It shouldn't have happened, it's a situation I shouldn't have found myself in," O'Brien said of the night out where he urinated on a member of public.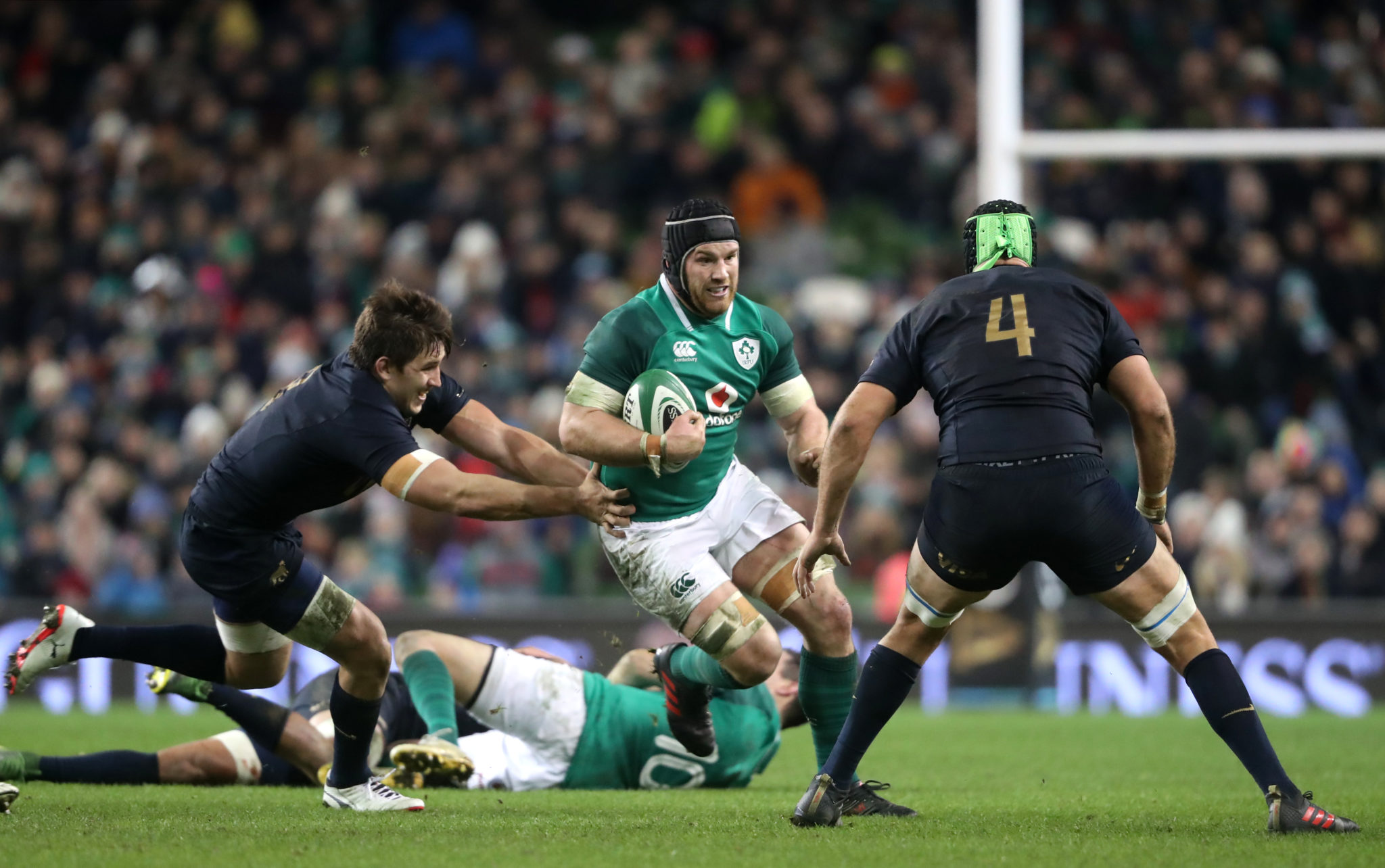 The contract issue didn't paint IRFU Performance Director David Nucifora in the greatest light and O'Brien is not happy with how it was handled, with the flanker left in limbo.
"I don't know if he [Nucifora] came out of it amazingly but I think it's certainly something that can be worked on going forward, to make sure that people are left in no doubt about where they stand rather than have it dragged out," O'Brien said.
"That's just my opinion on it because at the end of the day it's our careers. We have to plan for our lives.
"If you are left in limbo for a month, two months, three months, other offers can disappear quickly."
O'Brien attempted to make contact to try to clear up his contract issue, but no response was forthcoming, he hopes that will not be the case for other players.
"So the key thing to take away for that was if someone sends a message or a text, respond quickly. Just be a straight shooter about it," according to the Carlow flanker.
"Say there's nothing there for you from the off, if there's nothing there, or if there's could potentially be something there, here's what it may be.
"It was just left a bit long [for me] I think.
"They obviously hadn't gotten value for money with me in the year or two beforehand. From a business point of view, I get it.
"My point is I don't mind being told 'there's no contract here for you' just tell me from the start."
A healthy Sean O'Brien
As Sean O'Brien prepares for his second season with London Irish he is in rude health.
"My body feels really really good, the hip resurfacing has given me a completely new lease of life. In terms of everything, my sleep, my mood, emotionally, it's been brilliant for me.
"I'm in flying form now. I ran my quickest speed I've run in three years last week. os I couldn't be happier the way I'm feeling.
"You mention those injuries [I've had] but my body is feeling great right now."
Download the brand new OTB Sports App in the Play Store & App Store right now! We've got you covered!
Subscribe to OTB Sports's YouTube channel for more videos, like us on Facebook or follow us on Twitter for the latest sporting news and content.