As La Rochelle prepare for a Heineken Champions Cup clash with Sale on Saturday afternoon, Head Coach Ronan O'Gara explained how Manchester City have influenced his chosen playing style on OTB Sports' Wednesday Night Rugby. 
In the aftermath of last weekend's defeat of Gloucester, Ronan O'Gara attracted almost as much attention for his post-match comments to BT Sport as La Rochelle did for their scintillating display of rugby.
An impressive Head Coach discussing his impressive team, O'Gara explored in greater detail tonight some of what motivates and continues to influence his team's preferred playing style.
Fast-paced and easy on the eye, the Munster legend was adamant that the style he has adopted with La Rochelle owes something to his experience as a player.
"The fundamentals will always be the fundamentals," he stated, dismissing any notion that his stylistic approach signifies any great departure for the game.
"I was on the receiving end of a try in Bordeaux when Munster beat Toulouse in the [Champions Cup] semi-final in 2000.
"It was a beautiful day and I think before I received the ball there were about five off-loads and we started the play on the left-hand side on our own '22.
"We saw the space, played the space and kept the ball alive. That's going back 20 years there and that, for me, there's nothing different about that and what was played [against Gloucester] on Friday night."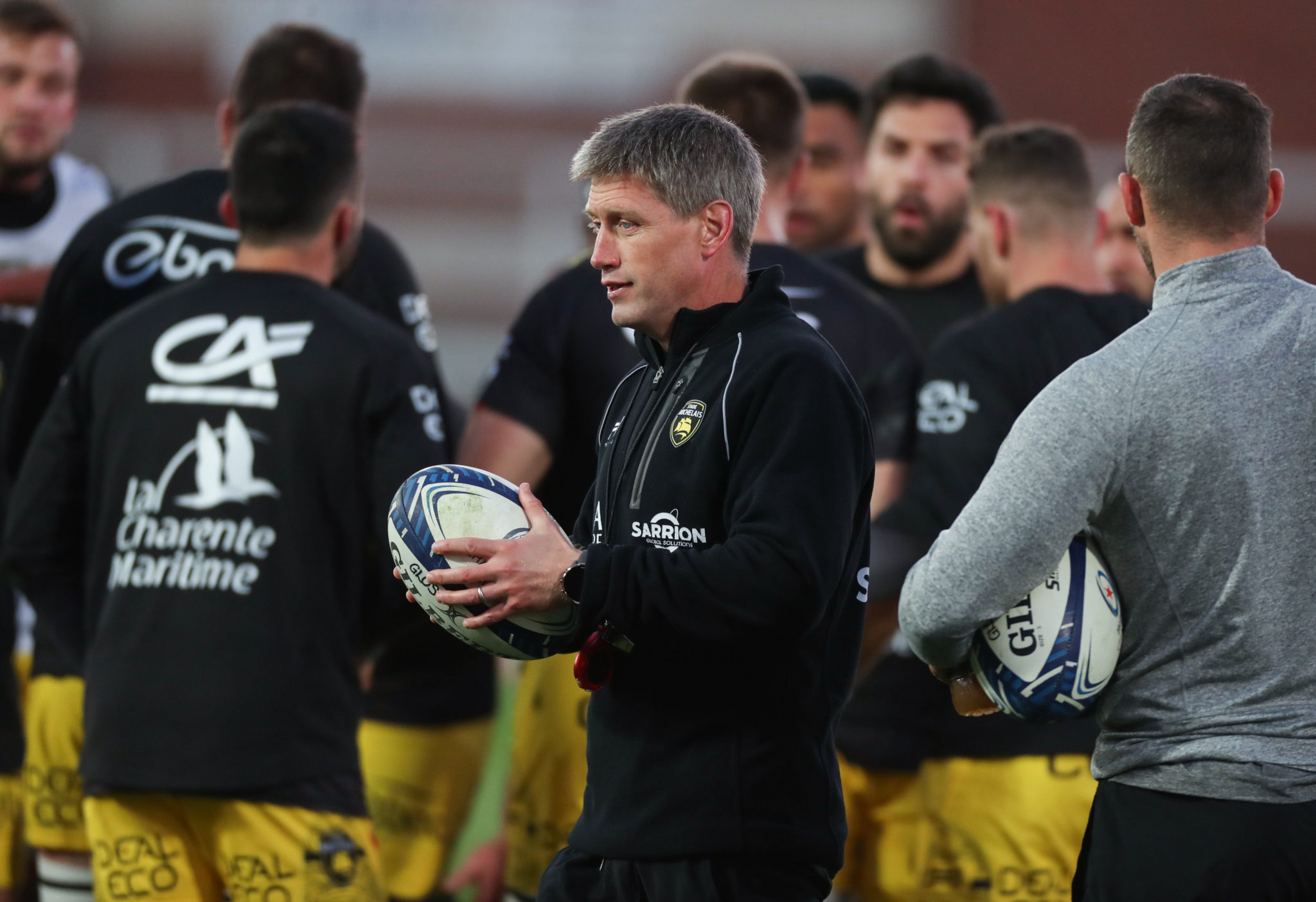 In a wide-ranging interview you can watch back in its entirety here, Ronan O'Gara did explain how he looks to the likes of Pep Guardiola's Manchester City as a means of developing his own outlook, however.
"I watch a lot of football," he explained, nodding toward his own efforts to experiment with various styles of play.
"I watch Manchester City and I'm just fascinated with their work without the ball, how they press high and how it feeds into their own energy and their own speed then when they're on the ball.
"The 40 seconds they've done pressing, I think that takes an edge off the team they're playing and that means they can play their attacking game a little easier."
Going into greater detail on La Rochelle, Munster's defeat to Toulouse and the weekend's action to come, you can watch Ronan O'Gara in full here.
Team of Us. Everyone In.
Vodafone. The main sponsor of the Irish Rugby Team
Download the brand new OTB Sports App in the Play Store & App Store right now! We've got you covered!
Subscribe to Off The Ball's YouTube channel for more videos, like us on Facebook or follow us on Twitter for the latest sporting news and content.