Years after the dust has settled on their rivalry for Ireland's #10 jersey, Johnny Sexton contemplated the difficulties of trying to oust the incumbent Ronan O'Gara. 
As he prepares to embark upon his third World Cup with Ireland, the softly spoken prospect of a quarter-final clash with South Africa or New Zealand should present Johnny Sexton with a fresh landmark in his illustrious career.
It will, all going well, signal the first time he has started a knockout game in such a tournament.
Ireland's outstanding out-half in 2015, injury rendered Sexton helpless as he watched Argentina dismantle Joe Schmidt's depleted side. Four years earlier, Ronan O'Gara's late flurry of points against Australia in the pool stages saw him overtake his Leinster rival for the quarter-final clash with Wales.
An individual rivalry that shaped the narrative surrounding Sexton's breakthrough years in the Irish set-up, how he handled the complexities of trying to oust Ronan O'Gara from the #10 jersey remains an instrumental detail in his development as a player.
"It was the highest pressure I'd ever felt for a kick," noted Sexton of the second-half penalty he had converted against Australia in the pool stages of the 2011 tournament, "and I nailed it.
"Got another kick out towards the sideline, took it on and it was a great kick but it hits the post. I thought it was over the whole way.
"ROG came on, kicked a couple of good kicks and he retained his place ... for the quarter-final."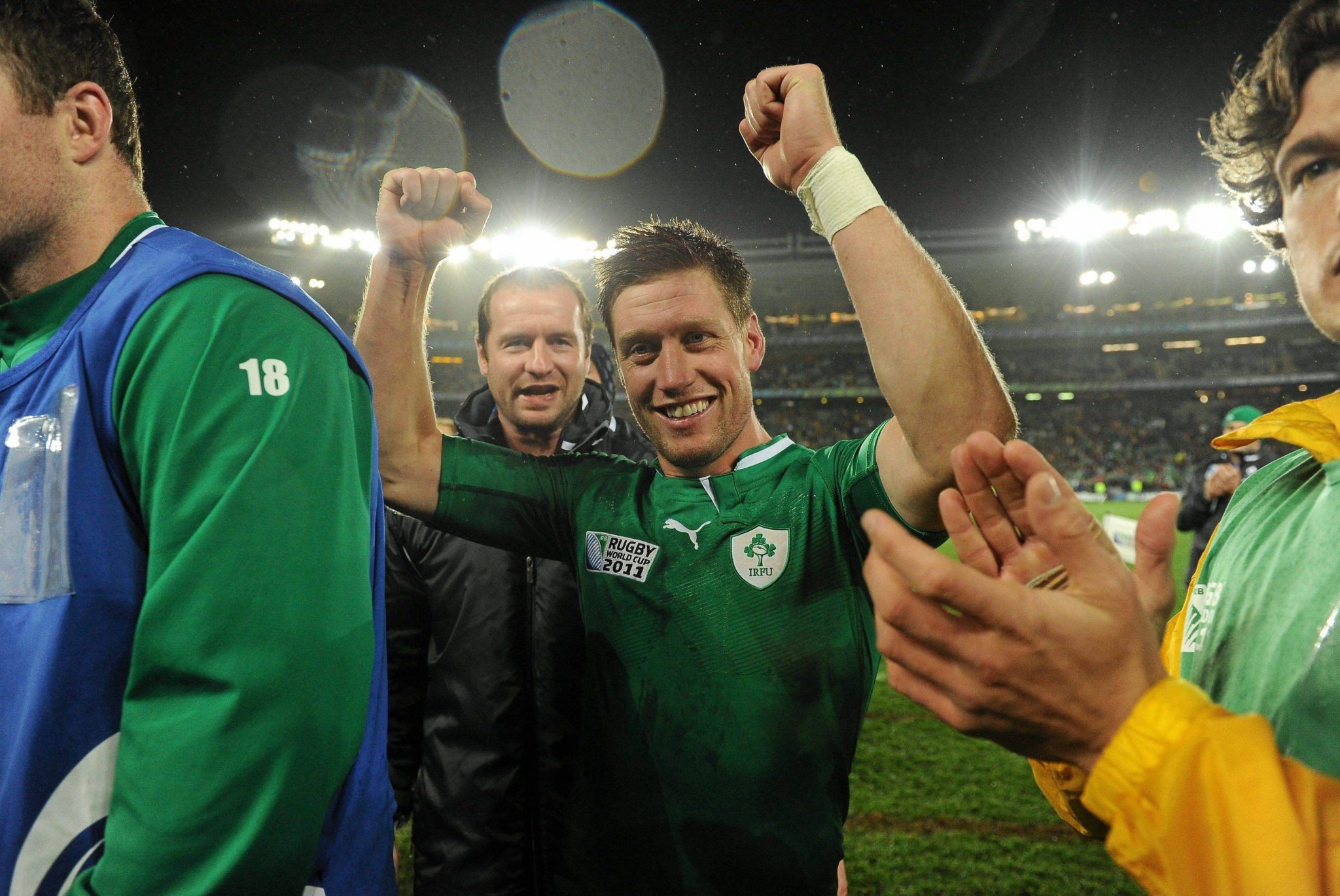 At 34, Johnny Sexton approaches the forthcoming tournament at the same age O'Gara went into that World Cup eight-years ago.
Although his achievements with Leinster and Ireland have long since made discussions surrounding his breakthrough somewhat redundant, Sexton, in conversation with Off the Ball, detailed how he bounced back from the disappointment of 2011 and following on from O'Gara.
"I learned so much from that campaign," he insisted, "I needed to be more focused on myself where I had been always looking over my shoulder.
"Rather than worrying about getting my own performance right, I was half looking at him.
"Myself and Dave (Alred) got together after that World Cup and I said to him that there were a couple of kicks where I am lining up and behind the posts, ROG is there.
"He told me, 'Next time that happens in a game, I want you to have that as your target and put the ball right between his eyes.'
"It was a great visualisation thing for me."
Able to reflect on this period of intense rivalry with a laugh now, Johnny Sexton admitted that it had left an unpleasant mark on his opening years as an Irish international, and life goal that had been satisfied in reaching these heights.
"It was crazy," he said, "part of me hated playing for Ireland.
"You'd feel like half of the country is against you while you're doing something you've dreamt of since you were a kid.
"You think that when you're playing for Ireland that you'll have the full support of the country, but that was wishful thinking.
"There was a lot of criticism and scrutiny because ROG had been such a great servant to Irish rugby before me."
Everyone's in the Team Of Us.
Vodafone. The Official Sponsor of the Irish Rugby Team.
Subscribe to Off The Ball's YouTube channel for more videos, like us on Facebook or follow us on Twitter for the latest sporting news and content.