Rob Kearney has spoken to Off The Ball about the death of his brother Ross, and how the process of writing his new book helped deepen their family bond.
Kearney himself was just two when Ross was killed in a road traffic incident, when Ross was just six years old.
Kearney believes that his parents are the heroes of his new book, 'No Hiding'.
Rob Kearney on honouring parents
"They certainly are, and they are the heroes to me," Kearney says of his parents, Siobhan and David.
"I know everyone says that their parents are great, but I just have an incredible amount of admiration for how they were able to deal with such a tragic event. That they were able to keep the show on the road - where I am now saying that it had no impact on my life.
"I have a nephew now who is six years of age and has friends who are the same, and I just think that if they went through the same thing, it would just turn their world upside down.
"They are definitely the heroes in the book, it was a way for me to honour Ross. It was also a way to state that [while] he has not been with us, I do believe that he is the glue that held the family so close together down through the years.
"It is something that I just wanted to honour in a way that was right, that reflected positively on all parties involved."
Meaningful conversations
Kearney believes that the process of writing the book allowed him to develop a deeper and more meaningful conversation with his parents about such a jarring loss.
"It was actually a really positive experience for us as a family to start discussing things again. Certainly, my conversations with [Rob's older brother] Richard when we were getting into the real, in-depth details of that day and his recollections was nothing that I had done with him before.
"As a family, I think that it was a really good thing for us. Not that we didn't speak about it before. But we just brought the level conversation to a new depth that had a real positive effect on all of us over the past few months."
Coping with loss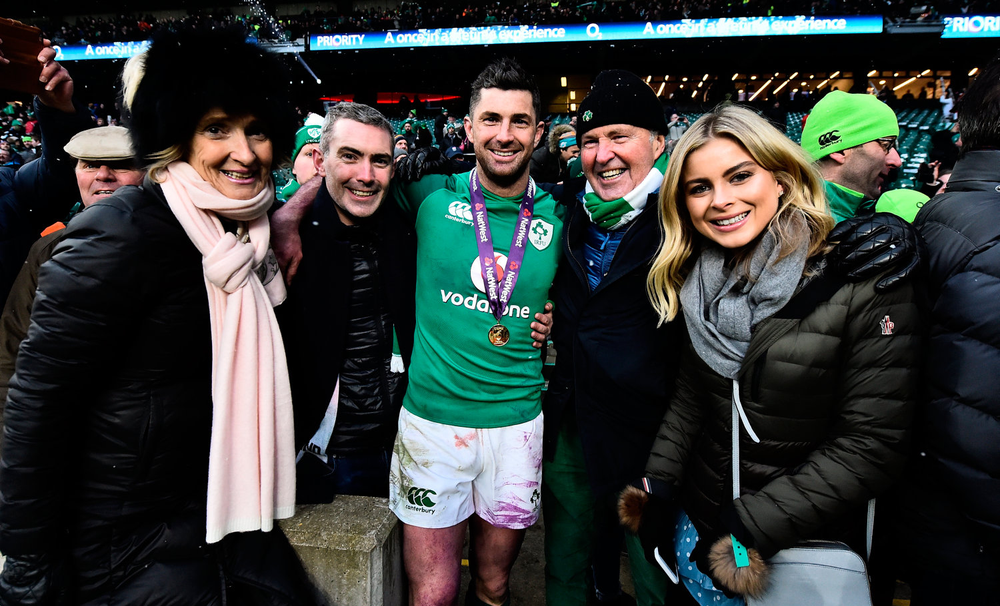 As to the coping mechanisms used by Siobhan and David in the process of the individual and collective grief, Kearney reflected then on how they still 'kept the show on the road'.
"It is a tough question. I am sure they would both say that they were lucky that they were both young enough to have more kids.
"Dave came along a year after the accident, and three years after, my younger sister, Sarah. We would always say that she was a gift from Ross; after having four boys, that a girl came along.
"How they dealt with it; I said on the Late Late Show that they managed to create an environment where we were able to grow up feeling very normal. That is the best compliment that I can pay to them.
"Their life had been turned upside down, and the environment that they were living in was anything but normal.
"But to still be able to raise kids in an environment that we thought was very normal, full of love and all of the things that you expect of a new young family - that is probably the best way I can sum up how they managed it."
Team of Us. Everyone In.
Vodafone. The main sponsor of the Irish Rugby Team
Download the brand new OTB Sports App in the Play Store & App Store right now! We've got you covered!
Subscribe to Off The Ball's YouTube channel for more videos, like us on Facebook or follow us on Twitter for the latest sporting news and content.