Reporting by Cian O'Connor, Matthew O'Donnell, Jack Joy and Con Sheehan.
At 21 years old, Cillian Redmond signed his first professional rugby contract with London Irish in October, four years after he was diagnosed with Hodgkins Lymphoma.
The Carlow-born winger showed huge promise in his youth career with Tullow RFC, but just when he received a call up a to the Leinster Under-19 squad, he was forced to put his rugby career - and his life - on hold. At just 17 years old, he was diagnosed with Hodgkins Lymphoma, a cancer of the lymphatic system.
Redmond spoke to OTB Sports about battle with illness, return to the playing field and his journey to the professional ranks.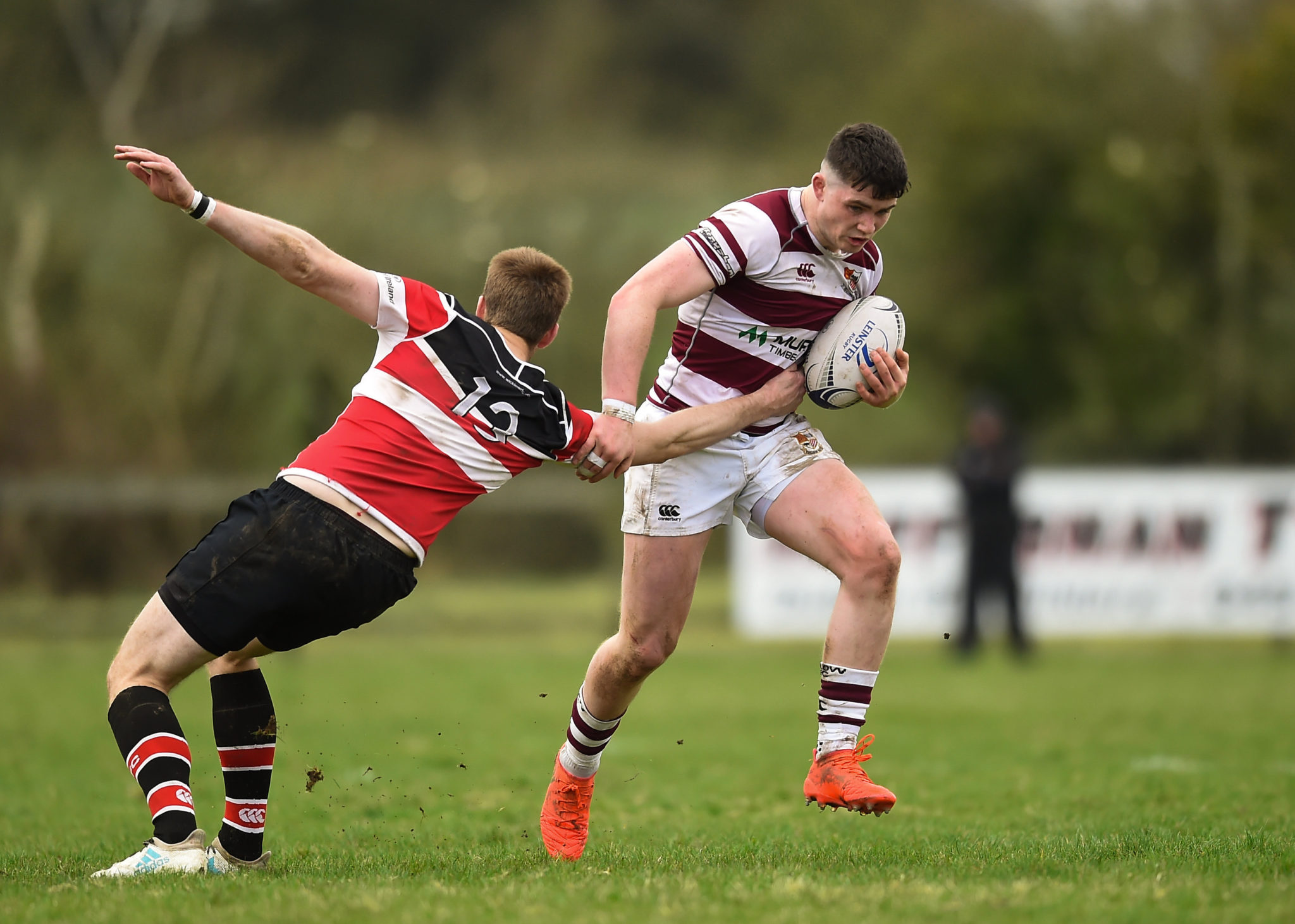 Back in 2017, you were a young lad in peak condition, what made you realise something wasn't right with your body?
Redmond: "I started falling asleep one night in evening study at school and I was resting my head in my hand when I felt something on my neck, and I mentioned it to my parents when I got home, but I presumed it was just swollen glands or tonsils.
"I went to the doctor and they gave me antibiotics for three weeks, I went back but the lump hadn't went down it was actually getting bigger. So, I was placed on another prescription, it got bigger again, so this was two and a half months in, so I was sent for a biopsy then on the Tuesday.
"We had an U18's Cup Final on the Saturday [For Tullow RFC], on the Tuesday I was selected for the Leinster U19 panel, and on the Friday I started Chemo."
It must have been a huge shock?
"I didn't really believe it to be honest. It was strange because when they described it to me initially the option was to have my tonsils out, and I said no I can't do that, because I'll miss too much time with Leinster, and then when they explained to me what I had, it was obviously finished anyway.
"The thing about Leinster is, it's so important to keep your name in the system, so if you miss a year, you are pretty much out. Because there's such a flow of talent coming from the schools, its literally one in two out, they're just constantly pushing through, so I thought I was gone, but Leinster were really good to me.
"They said finish your treatment and come back to us and you'll be straight back into the squad, so don't worry about that side of things. Which I guess put my mind a bit to ease, but at the same time I wasn't playing and proving myself, whereas other lads were. So, I thought I was finished then to be honest, I didn't think I'd go any further."
How did your family and teammates react?
"They couldn't believe it, I didn't really drink or smoke because I was so young, and I was playing inter-county football at the time so I was as fit as I could have been.
"I collected two of my best friends on my way home and I told them, and the two of them burst out laughing they thought I was messing! They continued their conversation, fully thought it was a joke.
"But they kind of took it better than I did, they made it not so much a joke, but they reassured me that it wasn't the end of the world, and I would get over it, which calmed me down and I said to myself – yeah ok, its only five months, I'll get through it and back to normality.
"So, from the start to the end of treatment, they brought me to parties, they brought me to dinner, for coffees, as if everything was normal – which made me feel normal.
"They didn't look at me differently because I had no hair or eyebrows, which is obviously the part of the treatment process that makes you most self-conscious, but they just treated me as normal, which really made a difference."
Can you talk us through the treatment process?
"I lost 30kg of bodyweight which I didn't think I had on me. . . .I went through 21 days on 4 days off, and on my 3rd cycle of 4, something went wrong, and they had to change the whole system, which meant I had to do 3 more," Redmond said.
"Whatever way the Chemo reacted to my body or something I had to change, and when that happened I kind of thought, 'listen that's me finished now, I'll never return to any sport. Even if I get over this'."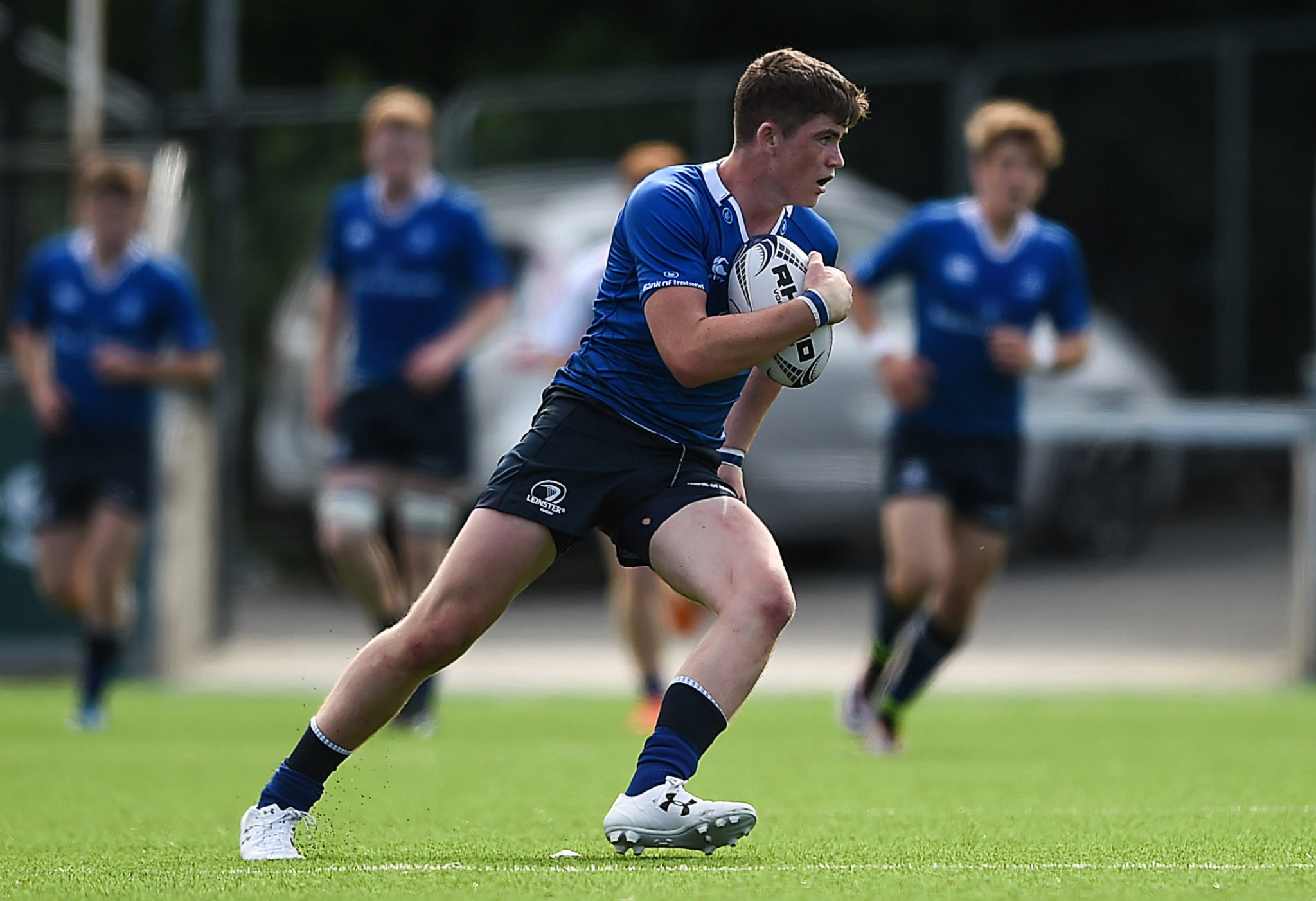 Despite his doubts, just one month after finishing chemotherapy Cillian returned to rugby with Tullow Under 18's. But that game served Redmond with yet another setback, as he tore the ligaments in his ankle during a heavy collision.
Looking back, he's able to see the positives in that injury, as it allowed him an extra six weeks to get his body physically right to compete properly again.
Despite suffering the injury, Redmond talked through the emotions he experienced returning to the rugby field.
"I was so weak the first game I came back, I actually tore the ligaments and tendons in my ankle in a tackle!" Redmond said. "Which was probably the best thing that happened because it gave me another six weeks to get ready, physically.
"I still felt strong if that makes sense. Thought I may have looked it, I never felt like a bag of sticks, so I got back playing U18s for Tullow.
"That first game back, was possibly the best game I've ever played in my life. From the very first kick off, it was actually our kick, and I managed to catch it.
"I was wearing a blue scrum cap because I had no hair and, everything just went right for me on the day, I scored a hat trick. Then in the final 10 minutes of the game, our scrum half, who's actually my best friend as well, threw a pass to me, and as I caught it and turned, I was hit at the same time. It put me out. I then had to return to school bald, and on crutches!
"The first hit I made, there was so much adrenaline going through me, because I had so much anger built up and emotion and being a typical lad I had bottled a lot of it up during those months – so just being back able to play the game and enjoy myself just made a huge difference.
"I was actually playing a lot of golf during my treatment, but even that was frustrating because I was only hitting half my normal distance and I was just so tired.
"So just getting back to doing what I loved doing was something else. For the first three weeks of the treatment, I just lay in the bed. I didn't eat anything, or do anything. I just lay there, being fed through my arm."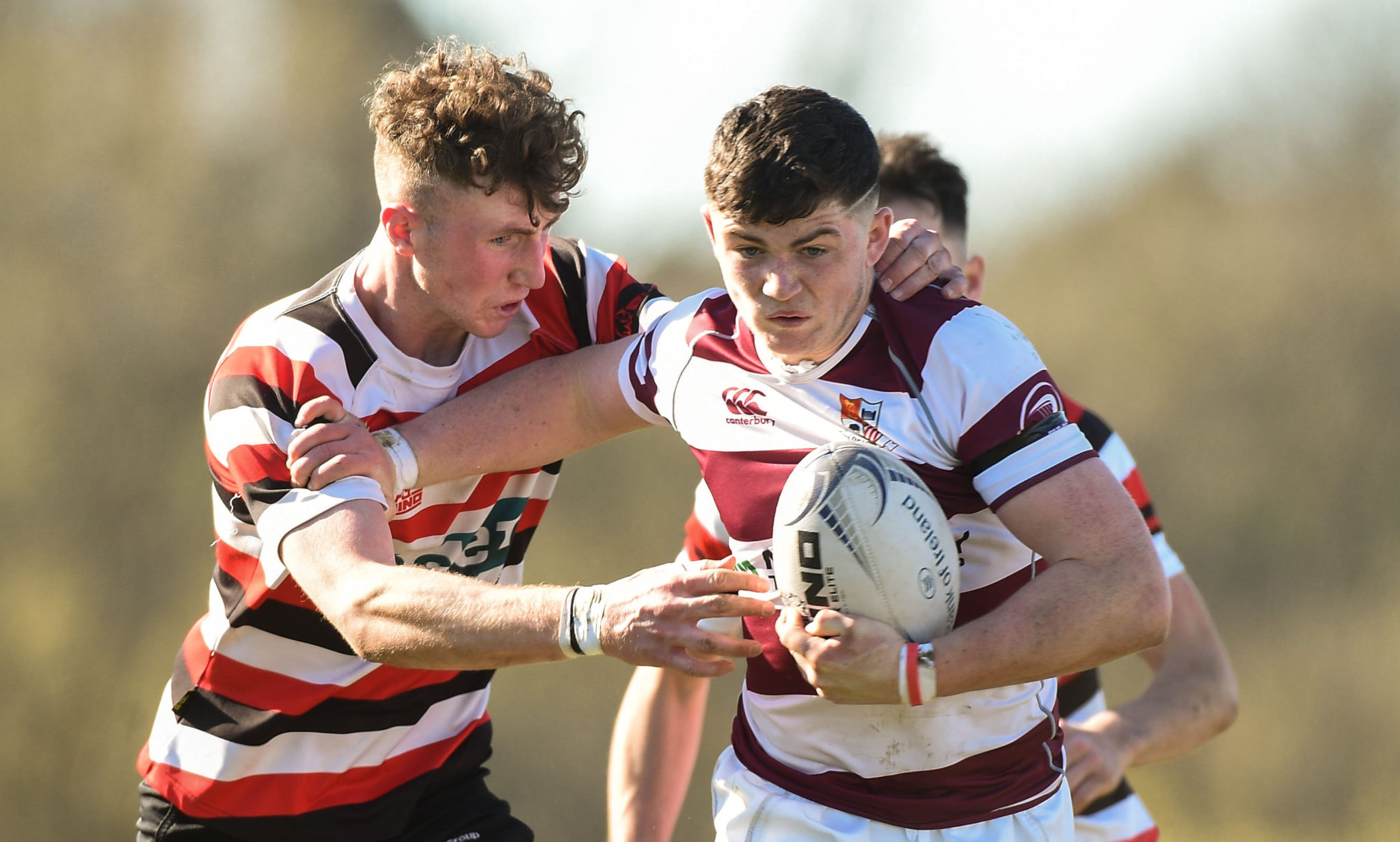 So rugby helped you re-adjust back into your life?
"The lads didn't give me any special treatment, if I made a mistake, they hopped off me, which just made me feel normal," Redmond said.
"And that was so important, because there was so many thoughts running through my head – Like, is everyone looking at me because I'm bald or I'm skinny.
"I had no eyelashes or eyebrows or whatever the case may be. But then to go in and get smacked by the opposition, it was great."
You returned to play with Tullow, AIL rugby with Lansdowne, and then you received a call up to the Ireland Under 20's? How did London Irish come about?
"I was playing club championship football at home the week before I came over to London, Sean O'Brien [former Irish international who had put a recommendation in for Redmond] text me to say Les Kiss [Head Coach of London Irish] would be in contact, and that he might want you to come over in a few weeks," Redmond said.
"I expected that to be a month or two down the line but Les actually text that Friday looking for me to come over the following Monday.
"So, I went straight from football championship straight into this opportunity, and I didn't know what was coming or what to expect, I packed my bag for a two week stay which has now turned into an 18 month stay.
"I've just decided that no one ever knows what's going to happen, because everything is different nowadays."
Has your illness and your recovery changed your attitude to sport, and life?
"To be honest I take nothing serious anymore, I just take everything to be what it is, when it is. I never plan anything, if its going to happen, it'll happen and more so – worship the chances that come, rather than try to make them happen," Redmond said.
"And its just funny because, I never realised how many people have been in my position until I got sick; either people I knew or people connected to them.
"My friend has actually asked me to talk to their parent who unfortunately has cancer, and even me just talking to them gave them such relief, which I didn't think much of, but obviously it made a big difference to them – so just simple things like that have changed my perspective."
Cillian's story is far from over, and he will hope to play a big part in the upcoming Gallagher Premiership season for London Irish, as he begins his one-year contract with the side. Having made his first "A" squad on the 24th of October (a 24-5 defeat vs Harlequins), Redmond will be hoping to kick on and repay the faith shown in him by the London outfit.
You can follow Cillian's journey through his social media: @cillian_redmond on Instagram and @redmond_cillian on Twitter
Reporting by Cian O'Connor, Matthew O'Donnell, Jack Joy and Con Sheehan.
Download the brand new OTB Sports App in the Play Store & App Store right now! We've got you covered!
Subscribe to OTB Sports's YouTube channel for more videos, like us on Facebook or follow us on Twitter for the latest sporting news and content.