Brian O'Driscoll dropped into Monday Night Rugby on Off The Ball where he wondered if we are putting Johnny Sexton out to grass prematurely.
Sexton completed 80 minutes against Italy at the weekend including a late whipped pass to Keith Earls to score in the corner.
"His shot selection, the quality of his plays, pulling the trigger on certain passes, kicking when needed, just he got the balance'" gushed O'Driscoll over the veteran out half's performance.
"The pressure valve has been released a little bit"

Brian O'Driscoll was hugely impressed by Johnny Sexton's performance at the weekend 🏉@VodafoneIreland #TeamOfUs https://t.co/GCAWtzWANB

— Off The Ball (@offtheball) March 1, 2021
"It felt like he was a conductor of an orchestra. He facilitated others to really shine as well.
"I think that is the new Johnny Sexton, he is not going to be the X-Factor player himself. He is not going to have those individual moments of brilliance but it is how he is going to draw it out of other players."
The Leinster playmaker proved a few doubters wrong in his performance according to his former teammate.
"He silenced the critics, yes, it is Italy, that needs to be said," admitted O'Driscoll.
"You have to do that against Scotland, and England but we have been waxing lyrical about him.
"That is why he is still very much number one. That really showcased it. That pass to Keith Earls at the end, it seems simple but not every player can execute it.
"They really can't, Geraldine Driscoll would have been able to run that one in down the touchline."
We ARE rushing Johnny out the door!
It was put to O'Driscoll that the media are pushing Sexton out the door too soon with so much chat about lining up a successor in the ever-diminishing amount of games before the next Rugby World Cup.
"We ARE rushing him out the door!" said O'Driscoll almost incredulously. "That's the thing [we are guilty of], but I am mindful about his body holding up.
"There is no doubt that Johnny sexton's mind and head and physical capabilities are still great, but when you get to 36, 37, 38. You are going to have calf issues, you are going to have quad issues, hamstring issues.
"I think an over-reliance on that would be massively unhealthy and it is for those reasons we have to look elsewhere and have a really good support cast coming through."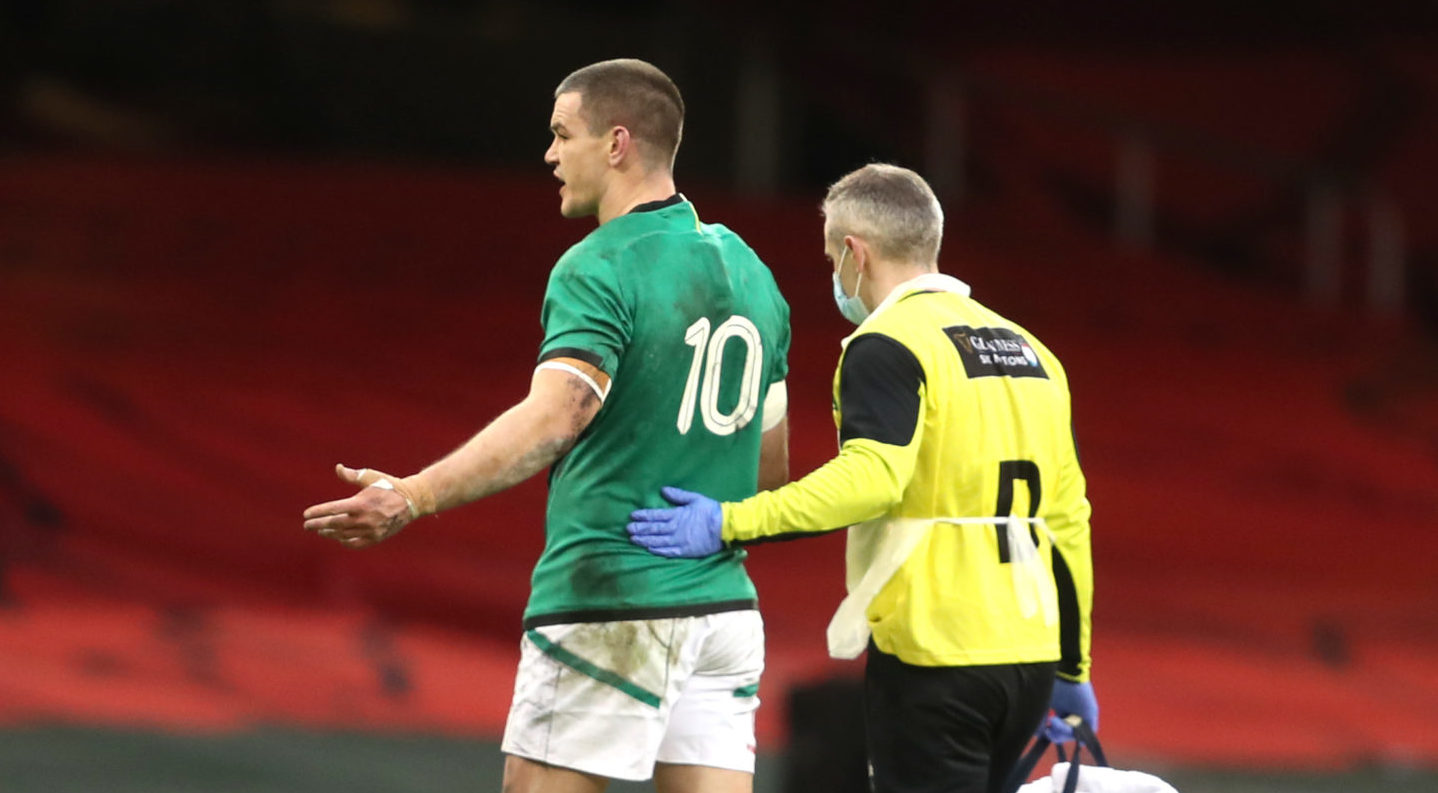 The return of Joey Carbery to the pitch at the weekend was an undoubted boost for the Sexton succession plan in the eyes of O'Driscoll.
"With Joey Carbery coming through it doesn't seem so tragic anymore," the former Lions captain said.
"I feel that Johnny Sexton, no doubt has the capabilities of playing in the World Cup in a couple of year's time if he can just control things.
Got a text
It wasn't just the kicking, passing and overall control that impressed O'Driscoll, he also sang the praises of Sexton's defence.
"By the way, his defence, we take that for granted. His defence is remarkable for an international ten, it really is," the former Leinster centre said.
"I hate that he still hits high and increasing the possibility of head collisions, but he is not going to change his technique now.
"His willingness to get stuck in and want it to be as impressive a part of his game as everything else, I was really really impressed with his overall performance.
"I sent him a text today saying I thought it was one of your best individual performances for a long time."
And did Sexton write back?
"No! He never does. I got blue ticks," laughed O'Driscoll. Who is now such a fully-fledged member of the media he is feeling responsible for some of Sexton's motivation.
"Every time he has a go at the media, I really take it personally," he said. "Like it is a slur on me, but it is what drives him on. He loves that chirpiness.
"He loves to feel the chip on the shoulder and go 'you guys have been on our case and we've stayed tight.'
"It is what motors him, it is what fuels him to deliver.  if we were all nice, I think he'd have to go find if form somewhere else, whereas this is actually his fuel."
Team of Us. Everyone In.
Vodafone. The main sponsor of the Irish Rugby Team