While Conor Murray's captaincy may have caught himself and others by surprise, former Ireland captain Keith Wood feels that his fellow Limerick man will do well in the role.
After Alun Wyn Jones' early injury against Japan on Saturday, Murray was announced as the new captain of the British and Irish Lions for their series in South Africa.
Murray admitted that the announcement came as a surprise to himself, with many others believing that either Owen Farrell or Maro Itoje would be the next men up to fill the role.
Speaking on Wednesday's OTB AM, Wood agreed that it may have been a surprising choice to appoint Murray as captain, but that it was a good one.
"I think it is a total left-field choice," Wood said. "We discussed it immediately when we heard Alun Wyn Jones got injured in post-match discussions.
"I named three other people, I didn't name him at all. It is brilliant actually. It is brilliant for Garryowen [FC], brilliant for St Munchin's [College], our school.
"He is a guy that came a bit to [rugby]," Wood added. "It is funny, because he played for school, and it took him a while to get on the team, it took him a while to get on other teams, and he seems to have been around forever since."
Wood discussed what he feels was the decision making that went into naming Murray, who has never captained club nor country, as the new captain to replace Jones.
"It is his third Lions tour, he is a pretty calm guy, and I would say that some of the decision behind him being picked would have been through the difficulty he has had in the last couple of years," Wood said.
"From having an injury, having a lot of flak in the media and social media, a lot of criticism about whether he should be playing or not playing; there were times in that period where he played very poorly.
"I think he has been coming back and getting better, and I think he is having more confidence in his neck and shoulder where he was injured.
"In the last four months he is getting back, if not to his best, to a very high standard and a level of assurity that I think he lost.
"When you go through that hard, tough grind, you come out of it with a little bit more in the bank too," Wood added.
"I think it also highlights or outlines that [Warren] Gatland thinks he is the starting nine, and that is a great confidence boost to him."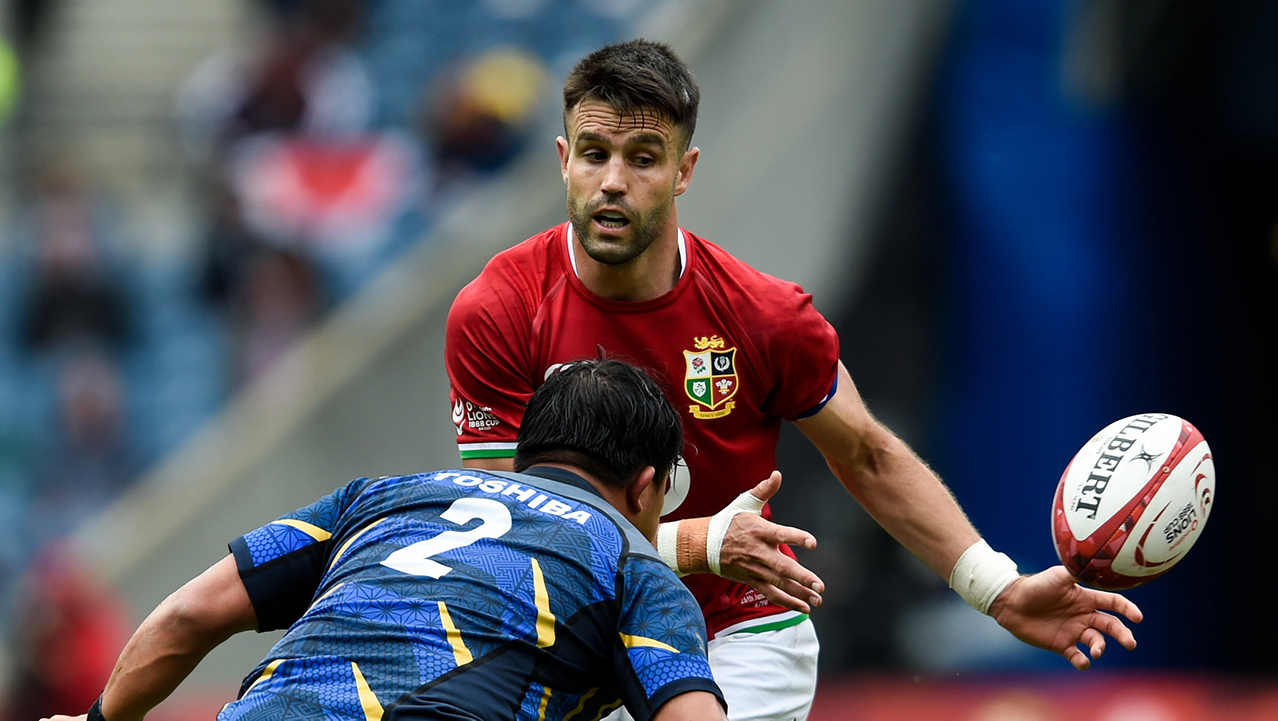 Murray has the respect of his teammates
While he does not know Murray that well, Wood did suggest that the Munster man will do well, because his teammates all already have a sense of respect for him, as he is one of the leaders in ever team he plays for.
"I know Conor, I can't say I know him well, but there is a high level of camaraderie towards him," Wood said.
"There is a huge level of respect towards him as a player, and players know what he can do, what he has done and what he has delivered on in the past.
"The next step is to look at his captaincy capabilities, and the one thing that we glossed over a bit from time to time is that captaincy is adhering to a culture, being the leading sense of that culture, and combining as many leaders as you possibly can within the team.
"It isn't about making every single decision on the field; he just needs to do what he is doing, because he is one of the leaders on the field anyway.
"He needs to be able to take in other pieces of information from players around him, and get people to follow him."
Download the brand new OTB Sports App in the Play Store & App Store right now! We've got you covered!
Subscribe to OTB Sports's YouTube channel for more videos, like us on Facebook or follow us on Twitter for the latest sporting news and content.