Former Leinster and Ireland center Gordon D'Arcy joined Monday Night Rugby to discuss his excitement over Munster despite Joey Carbery's quiet start.
The Ultimate Rugby Championship pitted Munster against two South African opponents to start the season. Both the Sharks and the Stormers traveled to Thomond Park and lost heavily.
Despite the scorelines, and Simon Zebo scoring two tries on his debut, the performances haven't drawn widespread praise.
Former Leinster player Gordon D'Arcy doesn't understand the negativity.
"I can't believe I'm about to defend Munster," he said.
"For this Munster team, it's still only the second game of the year. Joey Carbery is probably the guy who hasn't clicked yet. I'm just glad that he's played two games in a row and there's no injuries. He's starting to get some consistency.
"He's doing very, very little wrong but he's not doing what we're used to seeing from Joey Carbery."
Carbery should have the platform to be effective moving forward. That is because of the effectiveness of the Munster pack. D'Arcy says Munster's pack has excelled through the first two games. And for the traditionalist fanbase in Munster, that should be more than a footnote for the upcoming season.
"I can't believe people were actually complaining about it. We saw a Munster pack bully another team. If you go down and talk to the faithful, you talk about Munster DNA, that's what it's about. A tight-five dominance.
"Look how well they played once they established that tight-five dominance."
Munster's tries came from their forwards but they showed more than just brute force.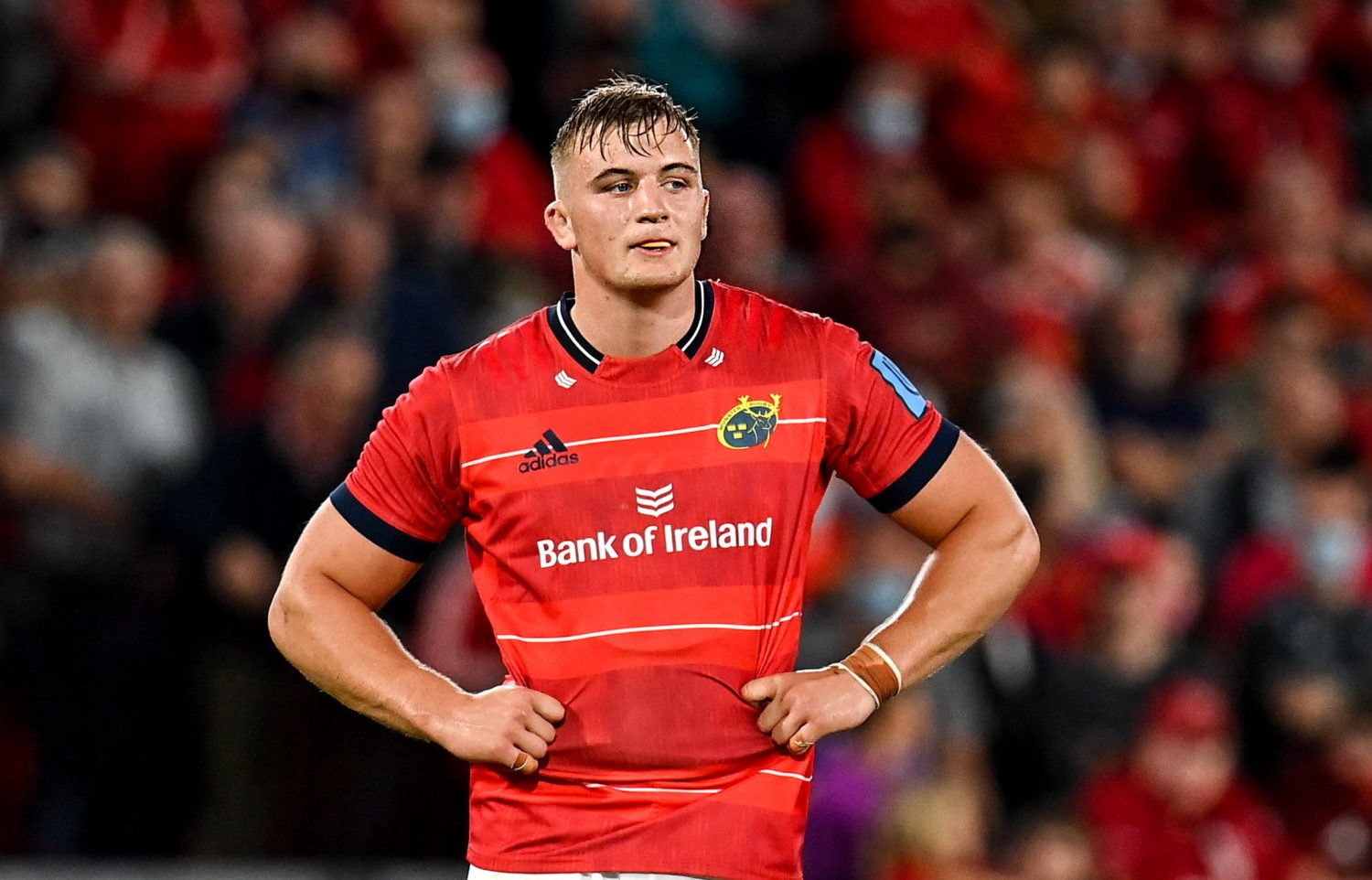 "There was still an awful lot to be impressed by, particularly the offloading game. Gavin Coombes for me is a really important player for Munster and a couple of his offloads really changed the tempo of the Munster attack. His carries again changed the direction of their attack.
"He's so important to everything Munster do at the moment...his second half, he was absolutely outstanding."
One of the challenges of this new competition is the high press defences that South African teams play. Irish teams don't see it often so they need time to learn how to pick it apart. D'Arcy believes that is what is causing Carbery to have a slow start.
"That's probably why Joey Carbery has been so quiet. Because he's had two weeks back-to-back where he's just had back rows and things shooting up at him so he's had to be patient. But once they find that balance...there's an awful lot to be excited about with this Munster team."
D'Arcy is clearly excited but he still has question marks over the quality of the coaching ticket in Munster that could derail his optimistic outlook.
"You've got to realize they are big. You've got RG Snyman, you've got Klein, you've got Tadgh Beirne to come back in...that's a big pack. You look at La Rochelle and they have one or two big guys, Munster have that. Gavin Coombes was able to mix it with any South African counterparts.
"They do have a pack that can potentially do that.
"That's the bit that we need to understand and we need to see from Munster. Is the coaching up to getting them more than just a one-trick pony. Because if they don't have any more guile and they don't have any more subtlety than just relying on Snyman and Klein to smash things, they are in trouble."
Cian Healy is a freak of nature | Alan Quinlan.
Team of Us. Everyone In.
Vodafone. The main sponsor of the Irish Rugby Team
Download the brand new OTB Sports App in the Play Store & App Store right now! We've got you covered!
Subscribe to OTB Sports's YouTube channel for more videos, like us on Facebook or follow us on Twitter for the latest sporting news and content.