Meeting former South African president Nelson Mandela was a once in a lifetime memory for many, but for John Robbie one of his many meetings with the leader did not go quite that well.
Former Ireland and British and Irish Lions scrum half, as well as talk radio DJ John Robbie has had the privilege of meeting the anti-apartheid leader and first democratic president of South Africa on a number of occasions.
But it was an early interaction with the great man that was one of the highlights of his life, as he became one of two men to get Mandela to tell them to 'shut up'.
Speaking on Tuesday's Off The Ball, Robbie told the story of that meeting, while he was a radio DJ with South African station Talk Radio 702.
"I met him several times," Robbie said. "My great claim to fame is that Bill Clinton and I were the only two people that he told to shut up in public, then afterwards he smiled.
"He wouldn't come on the programme because we were a regional station. The ANC (African National Congress) publicity people always wanted him on national stations.
"We had a couple of shows that were simulcast between Johannesburg and Cape Town, and my show wasn't.
"What really got me was that one of the simulcast shows, Mandela came to 702 and they put him on that one and I was absolutely furious.
"But I met him a number of times, and what a man! We won't see his like again."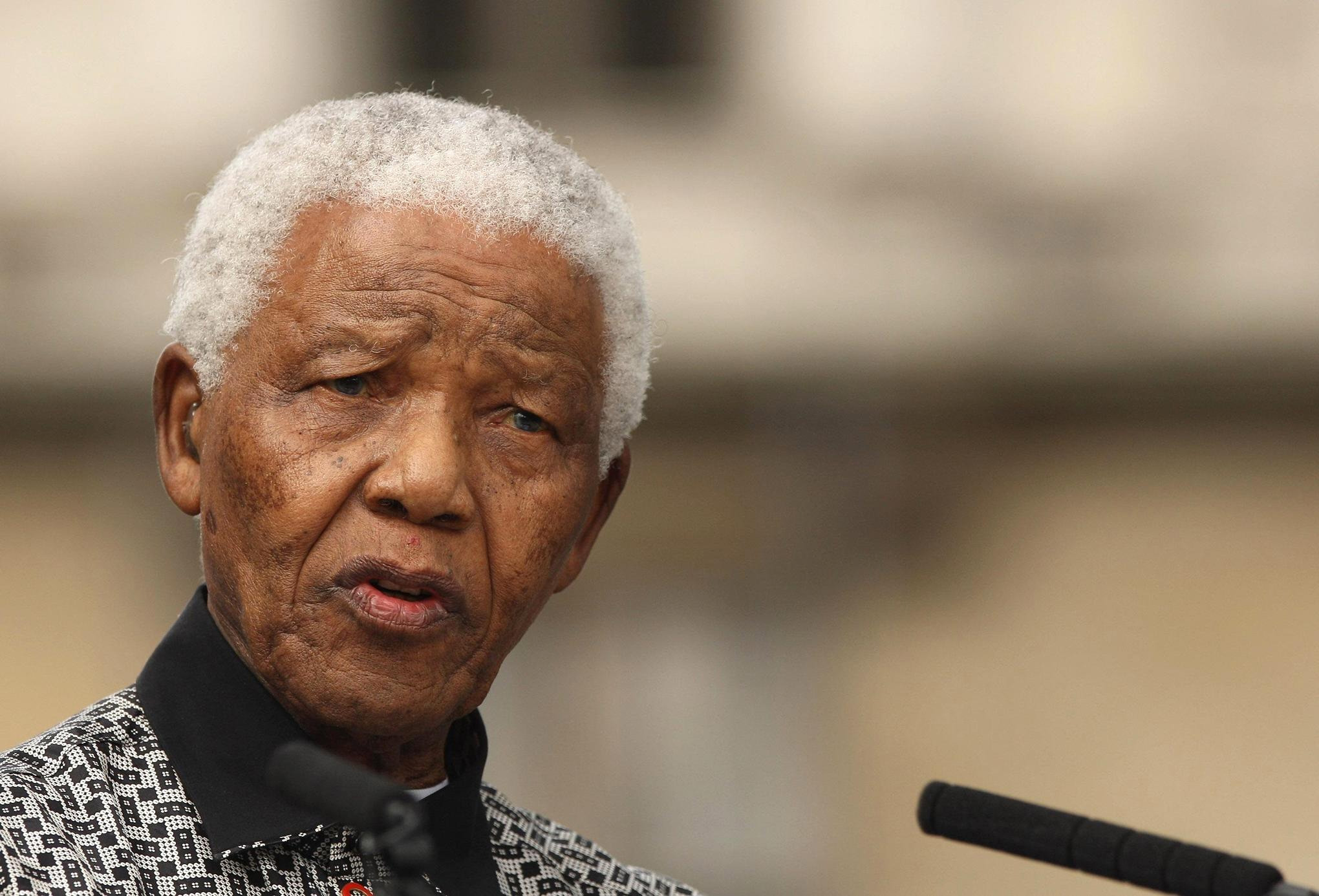 'Mandela told me to shut up!'
Robbie spoke with some sense of pride in retelling the circumstances that got the then-South African president to chastise him.
"It is a long story," Robbie said. "It involved a dinner for the media, and our little radio station was up in the corner, and cheekily I sent a note and he came and sat with us.
"He sat for an hour and people were gobsmacked; when you met Mandela, there is a religious presence about him.
"He is also so huge; pictures don't do him justice, he was 6'3 or something, a big, big man. And suddenly I was sitting with the most famous man in the world.
"I had seen top business leaders tongue-tied, and it was a bit like that when he sat down."
While the setting was not a formal interview, Robbie could not resist the urge to switch into his interviewing role to ask one of the questions that many in South Africa were asking at the time.
"I didn't waste the chance, I said, 'Mr President, can I ask you a question?'," Robbie said.
"He said, 'oh, yes, yes!' And I went, 'Why is it you meet with the people who locked you up, the architects of apartheid, you've met the mother of [Hendrik] Verwoerd, and you won't meet Chief [Mangosuthu] Buthelezi?'
"That was a very sensitive political issue between the IFP (Inkatha Freedom Party), the Zulu traditional party, and the ANC, and there had been a lot of violence.
"I was suddenly interviewing him, and I remember once I had the finger out like this to Nelson Mandela!
"He said to me, 'now you shut up! You are not on the radio now!' And that was his great gift, he could be as tough as anything, like my other great hero Archbishop [Desomnd] Tutu.
"He always had that humour that could soften things and could charm people. So, he told me to shut up."
The 2021 British & Irish Lions Tour on OTB Sports with Vodafone. Lead Partner of the British and Irish Lions
Download the British & Irish Lions App, Powered by Vodafone, to stay connected to the Lions this summer
Download the brand new OTB Sports App in the Play Store & App Store right now! We've got you covered!
Subscribe to OTB Sports's YouTube channel for more videos, like us on Facebook or follow us on Twitter for the latest sporting news and content.