Former Leinster coach Matt Williams and the Sunday Independent's Brendan Fanning looked at Ireland's options at 15, discussing Jordan Larmour against Hugo Keenan.
Larmour's struggles under the high ball have long been an area of discussion when speaking about the back three for the national side.
After another poor aerial performance against Munster on Saturday, and with the Six Nations squad announcement imminent, Larmour's position in the starting XV for Ireland is up for debate.
Speaking on OTB Sports on Sunday, Fanning suggested that Lamrour had a great game, in spite of his failings under the high ball.
"What really impressed me about Larmour last night was that he was so good with ball in hand despite the fact that stuff in the air was going so badly," Fanning said.
"The noise level that Munster were generating when they were getting the return out of those box kicks from [Conor] Murray [after] Larmour would spill it.
"It is such a difficult skill in good conditions, in crap conditions it is even harder, and sometimes the escorts as they are called didn't do a good job and exposed him a wee bit.
"I admired his mental fortitude for being so good when the opportunities came despite the fact that things were going so badly."
Fanning enjoys watching the 23-year-old with ball in hand, but suggested that there is a lot of work to be done if he is to be Ireland's starting 15.
"He is not a big bloke," Fanning said. "He has enormous power for a man of his size, and he has fantastic footwork and he has really good speed, and he hasn't got a bad kicking game either.
"But I don't see how they are going to turn him into a six foot two [fullback], that isn't going to happen.
"So yeah, they are going to have to work really hard on his aerial game, because as long as that continues, he is going to attract trouble."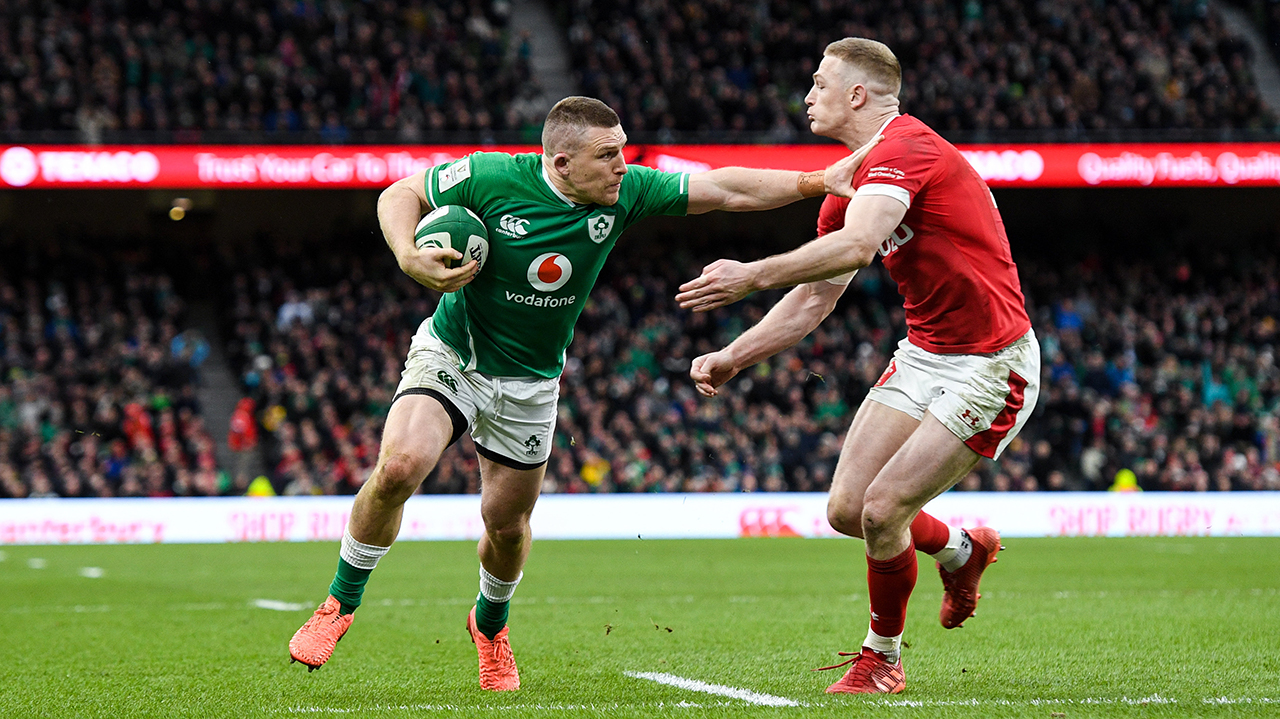 Ireland's selection issues in the back three
Ireland is currently overflowing with talent on the wing, with the likes of Keith Earls, Jacob Stockdale, Jordan Larmour, Hugo Keenan, James Lowe and Andrew Conway all possibilities to start in the 11 or 14 jersey.
However, at least one of them need to be converted to a full-time fullback, which Williams sees as the biggest issue at the moment.
"I just wrote down here for Ireland Larmour, Stockdale, Earls and Keenan, four into three don't go," Williams said.
"I actually think that Keenan has got the 15 jersey. I didn't think Stockdale was anywhere near the quality at 15 required at international level, I think he is a winger.
"Keith Earls has been a stalwart, [therefore] which one misses out?"
Williams believes that Larmour, Stockdale, Earls and Conway are all best suited to play out wide, meaning that Keenan is the best option in the back.
"We have a number of good wingers, Conway as well we can throw into that mix, but there is no one really standing out as a top-quality replacement to Rob Kearney," Williams said.
"I would have said Jordan Larmour, you have heard me say that many times, but he is just making too many mistakes, and so is Stockdale.
"So, it is an interesting dilemma the selectors for the national team will have for who they will put in there."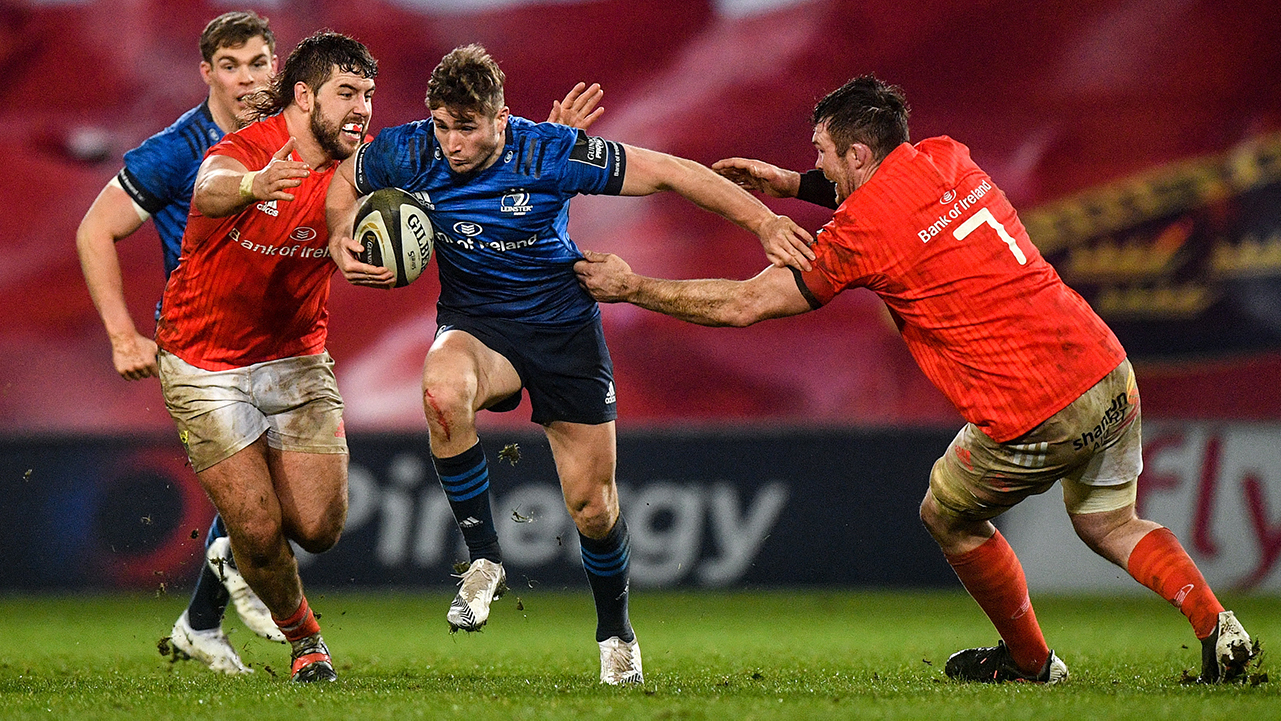 Larmour still one of the best wingers in the country
Williams did not suggest that Larmour and the others did not deserve to start for Ireland, but rather suggested that he deserves his place on the wing.
"There is one thing that Larmour has got; he has got an x-factor," Williams said. "He has got the best feet in Ireland.
"His ability to beat a player, you put him into space, and no one stops him, and he will often beat the first chaser if he has got a little bit of time.
"So, I would still select him for Ireland, but imagine what England are going to do to him; he is just going to get rained [on]. But so would Stockdale.
"Right now, you would have to say that there is a chink in the Irish armour behind that line."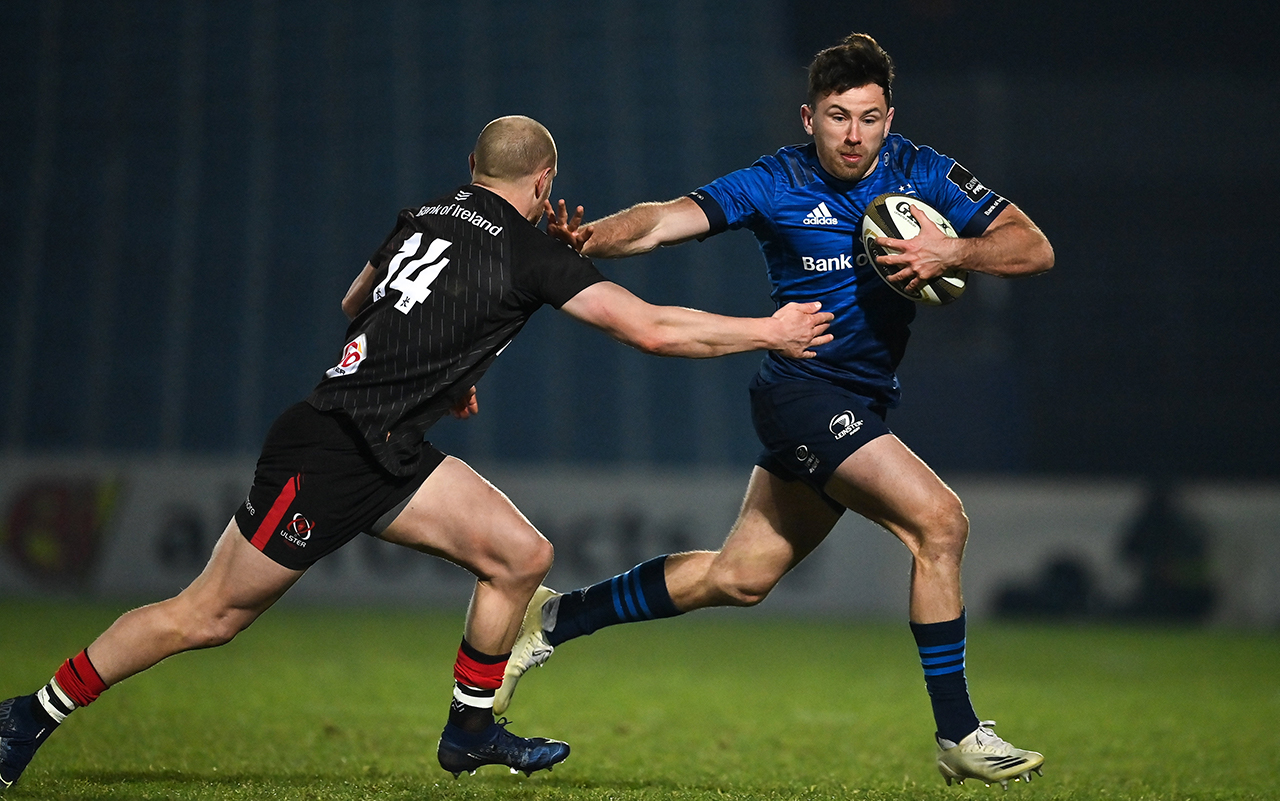 A low error rate makes Keenan the obvious choice
While he admitted that he was not always a fan of Keenan's, Williams said that he now believes the 24-year-old is the best choice to start at 15 for Andy Farrell.
"I am a convert, I have to say," Williams said. "I was unsure. I had some of the old Leinster players I had coached sing his praises to me and I was umming and ahhing.
"But one of the things that you have got to have as a fullback is a lack of errors. Showing respect to Robbie Kearney, he just didn't make mistakes.
"You can't have the guy behind you dropping the ball; you just can't have that. He has got to be able to catch and kick, that is 101.
"[Keenan] is doing that. His game is error-free. He is not the tallest dude out there, but he has got great feet, he can sniff out a try, and what I like about him is his error rate is very low.
"Compared to Jordan and Jacob when they have been given that 15 jersey, they have made too many errors."
Team of Us. Everyone In.
Vodafone. The main sponsor of the Irish Rugby Team
Download the brand new OTB Sports App in the Play Store & App Store right now! We've got you covered!
Subscribe to Off The Ball's YouTube channel for more videos, like us on Facebook or follow us on Twitter for the latest sporting news and content.