Sixteen-years after shooting England to World Cup success in Australia, Jonny Wilkinson can reflect somewhat positively on a professional high-point that once seemed scarcely worth the effort.
"I walked off after the 2003 World Cup thinking I knew how [pressure] works and suddenly found myself hating rugby," Wilkinson stated in an interview with the Daily Mail. 
"I kick a ball [now] because that connection between me and life is in that action.
"It's a beautiful thing, a pathway to expressing my being. It used to be "I've got to get it over", now I couldn't give a toss."
Managing these conflicting thoughts over time, Kieran Donaghy can relate to Wilkinson's dissatisfaction with the trappings of great success.
"When you win something that big," Donaghy outlined on Thursday's OTB AM, "and come back down to earth on the Wednesday or Thursday, there are a few days where you're going, 'Jesus, that was good but I've got to go do that again.'"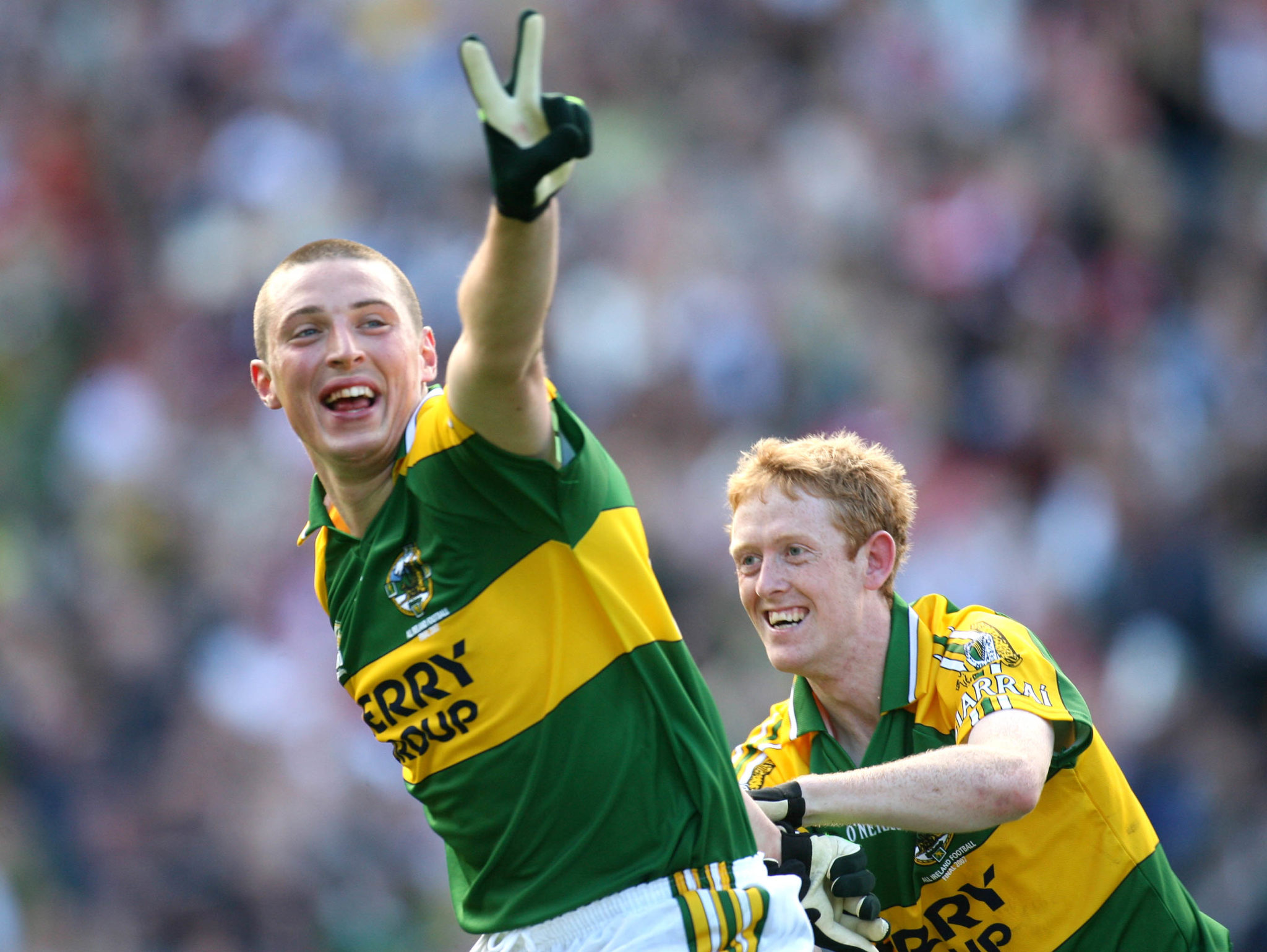 Emerging as a Kerry regular in the mid-2000s, Kieran Donaghy's early years of inter-county football were strewn with success after success; three All-Ireland final wins from four attempts a measure of this.
"When I came in," Donaghy noted of his Kerry introduction, "we were just winning, winning, winning."
"Even when we lost in 2008, we came back and won in 2009.
"I don't say I took it for granted, but I just came in expecting that to be the norm, probably like a lot of the Dublin players now who've come in and all they know is All-Ireland finals.
"Chasing that is what got me up in the morning."
Acknowledging the "void" that a competitor like Wilkinson must have felt when the possibility of mirroring the success of a World Cup triumph couldn't occur for a further four years (at the earliest), Donaghy's experience of elite-level competition offered him an insight that remains useful.
"I was trying to explain this to the basketball team this year," Kieran Donaghy noted of Garvey's Tralee Warriors on the back of their Super League triumph.
"I told them, 'Please understand me when I tell you this, enjoy it', because I've been on the other side more often than not."
Download the brand new OTB Sports App in the Play Store & App Store right now! We've got you covered!
Subscribe to Off The Ball's YouTube channel for more videos, like us on Facebook or follow us on Twitter for the latest sporting news and content.