Keith Wood dismissed the comparisons between Johnny Sexton and Tom Brady, believing the skills they use in their respective sports are vastly different.
Wood joined John Duggan on the Saturday Panel on OTB Sports and rubbished the notion that Sexton and Brady are in any way comparable on the eve of Ireland's Six Nations opener and Brady's attempt to win a seventh SuperBowl ring.
"I do not like that comparison," Wood said.
"The reason I do not like it is for Brady, in American football, it is incredibly specific and very few people get to hit him.
"The job for [his teammates] is just to protect him. It is about having a really good arm and a great mind, which he has for the sport and of course he has achieved and achieved and looks after himself.
"Rugby is multi-disciplined and it is multi fitness orientated. You need speed. Out-halves are compared to quarterbacks but in my opinion, that is lazy journalism.
"You orchestrate the game [from out half] but you are trying to do so at 100 miles per hour when there are people flying at you left, right and centre and nobody can block for you."
Ireland have a responsibility to plan for the future without Sexton
Both Brady and Sexton are performing at high standards in the latter stages of their careers. One could argue this is where the comparison between the two athletes is suitable.
For Wood, Andy Farrell has a responsibility to blood younger players at out-half to ease the strain on Sexton and to ensure Ireland have viable options in that position in the near future.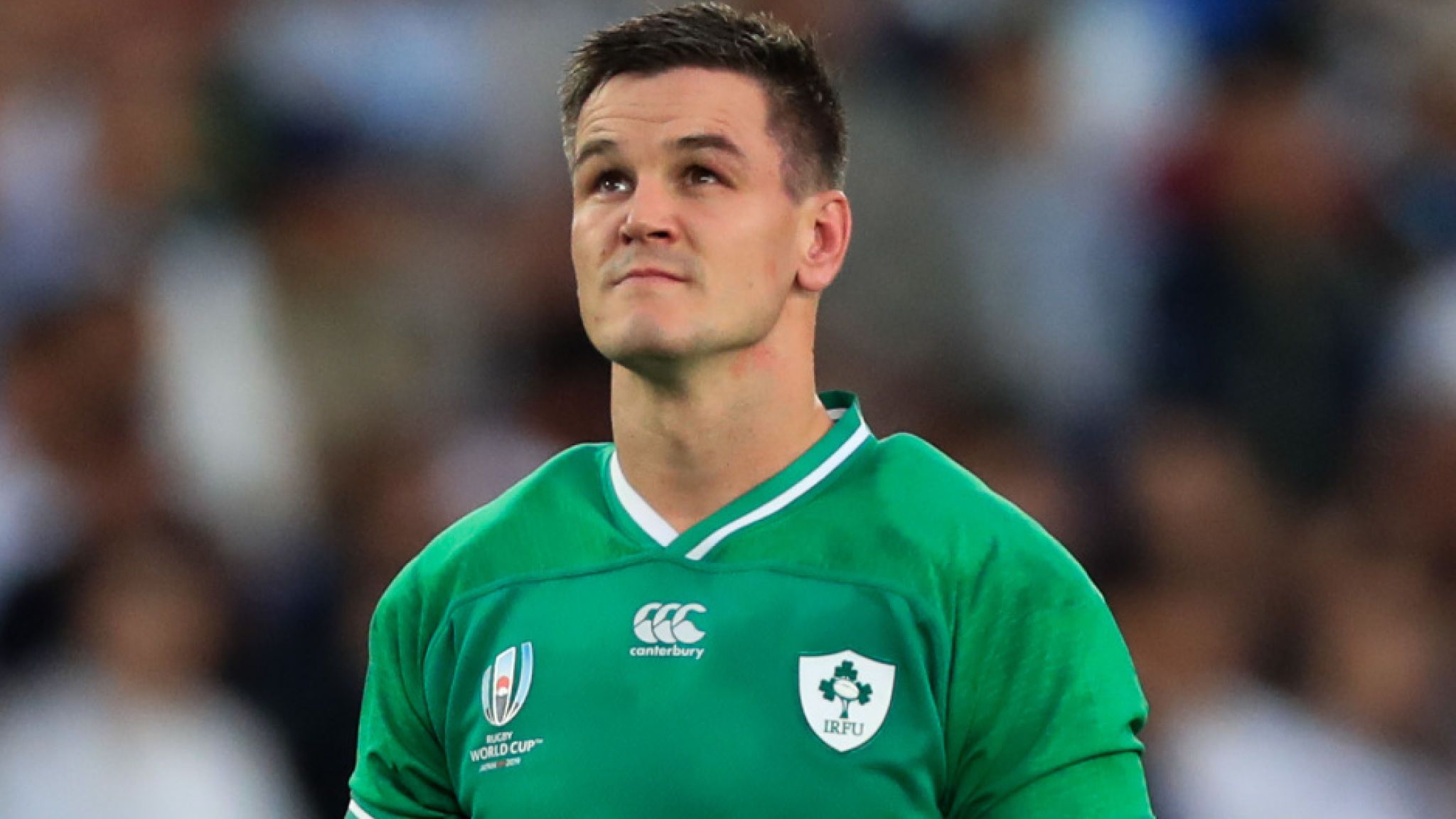 "Johnny is our best out-half," Wood said forcefully.
"For the present moment in time, I have no doubt [in that], no doubt whatsoever. We have a gap between Sexton and the next in line which is too big," he argued.
"The idea of saying I am going to keep playing while I am still doing it, at some stage Sexton will get injured and we will not have players with enough experience behind him or he will just retire and we still won't.
"We need to start forcing that hand sooner. I am still happy in this Six Nations for Johnny to be there. I really am."
Ahead of the Six Nations, Sexton discussed this issue with Ger Gilroy on OTB Sports.
The captain's view is that any discussion around changing his role in the team will be sparked by coaching staff and they will make that decision if it is appropriate.
It is unfortunate that the best replacement for Sexton at this juncture, Joey Carbery, has struggled with injury for over a year.
Wood hopes that Sexton will be rested for some of the upcoming games to allow younger players the opportunity to gain valuable playing time.
"I do hope when we play Italy that Sexton is not playing. In my view, he is not even on the bench for that game because we need to start getting other players to play.
"We need to blood new guys far more often.
"We have got strength in depth pretty much everywhere in our team apart from out-half. We do not have the confidence in our number 10's behind Sexton.
"That is a hard place to be."
Whether Sexton will be strategically rested by Farrell at different points of the tournament is anyone's guess. The Dubliner is fit and will start for Ireland against Wales on Sunday.
The full lineups for both sides can be found here.
Download the brand new OTB Sports App in the Play Store & App Store right now! We've got you covered!
Subscribe to Off The Ball's YouTube channel for more videos, like us on Facebook or follow us on Twitter for the latest sporting news and content.