Keith Wood joined Monday Night Rugby on Off The Ball where he spoke about the state of his body after his rugby career.
Wood was reacting to comments by Dylan Hartley who likened life as a professional rugby player in England to that of a "crash test dummy."
The pair of hookers could yet meet on the Keith Wood State of the Union podcast if the Munster man gets his way but would prefer if more opinions came from active players.
"I'll get him on and we'll put him under a little bit of pressure, he's got a book coming out, so it's a bit of prep for that.
"I would want that conversation when you are playing, not afterward," Wood told Off The Ball. "That's what the professional rugby players association are supposed to be doing."
"Equally, I think an awful lot of what he said was right, but I also think you are able to put your hand up and say 'I'm not able to play this week.'
"We have done that for quite a while in Ireland, just because you are at a club in England doesn't mean you have to do what you are told, you are able to put your hand up. I did.
"I'm happy to say it, I decided in my last year to play less games and I negotiated that into my contract. So you have to be able to make those conversations yourself."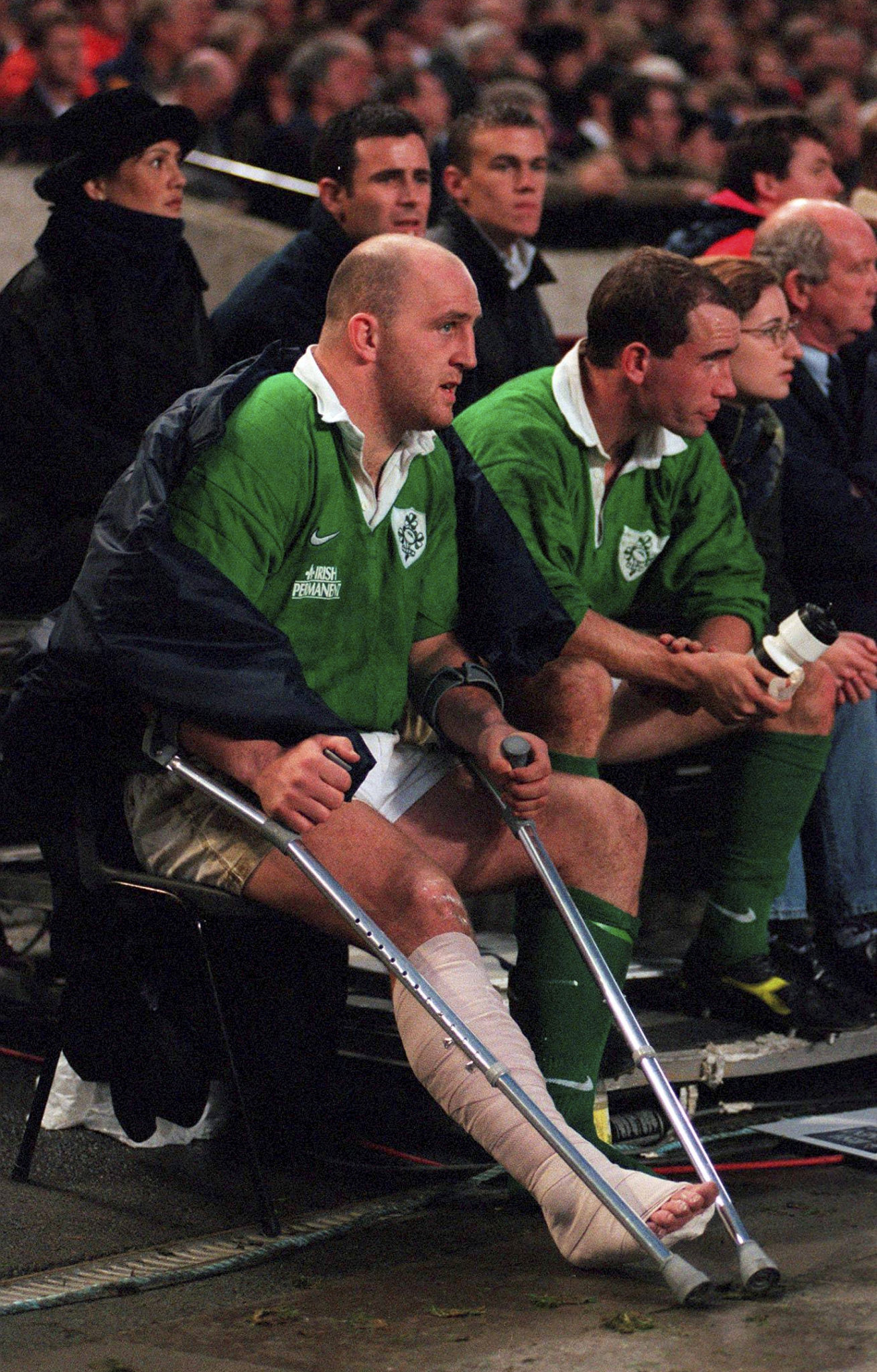 Life after rugby was not pleasant for Keith Wood, but it wasn't something unexpected.
"Nobody told me I'd feel great when I retired," said the former Munster man. "I wasn't great for six years. My body was a mess for six years after retiring.
"Every time I wanted to go for a run, something fell off. That's what it felt like. I'd go cycling and my elbows would swell up.
"There was nothing that seemed to suit me, I tried to play a bit of tennis. Nothing, nothing, it was bloody hard.
"It's a very hard thing, I don't think anyone takes it for granted. I don't think you should, I think you should go in with your eyes open."
Monday Night Rugby with Keith Wood and @RuaidhriOC@VodafoneIreland #TeamOfUshttps://t.co/KnymE5ywUt

— Off The Ball (@offtheball) August 17, 2020
The impact on players in the modern game is a subject very close to Wood's heart.
"For me, it's particularly pertinent, I have three sons who play," said the former Lions hooker. "It frightens the life out of me at times and there are things I wouldn't wish for them that I didn't care about for myself.
"They have already had a couple of injuries and they have had to accept the fact that injuries are part and parcel of the game.
"It's about trying to make it safer, safer, safer. I think so of the changes in the last few years have allowed that to happen.
"The idea of all the guys getting an awful lot bigger is still a big issue. There are still miles too many subs and I think there are more changes to make the game safer still.
"Kids are bigger now, the populace is bigger now. They are all going to play the sport and rugby is a collision sport. I'd rather it was a bit more evasive, I tried to do both.
"There's merit in what Hartley said but that needs to come out from players who are playing on a day-to-day basis to say this is not something we want to accept.
You can listen to the podcast with Keith and Ruaidhri O'Connor here.
Everyone's in the Team Of Us.
Vodafone. The Official Sponsor of the Irish Rugby Team.