After England's Joe Marler was caught interfering with the genitals of Wales' Alun Wyn Jones during Saturday's Six Nations clash between the two countries, Alan Quinlan explained why he has divided thoughts over the Englishman's groping of an opponent on Monday's OTB AM. 
Alan Quinlan is aware that he approaches such incidents as a former professional.
Nevertheless, the former Munster man could not bring himself to outright condemn Joe Marler's interference with the genitals of Alun Wyn Jones during England's defeat of Wales on Saturday afternoon, despite a consensus - within the OTB AM studio, at least - that the English prop should now face a lengthy ban.
Speaking on Monday's OTB AM, Quinlan admitted that his own thoughts on the matter were divided.
"He was obviously messing," remarked Quinlan in a heated discussion with Ger Gilroy and Eoin Sheahan, "if that happened to me I would laugh about it.
"It is not OK though, I want to make it clear, but I'm not sure about the severity of the punishment [being speculated]."
As it stands, the talk surrounding a prospective ban suggests it would run to 12 weeks. However, it is Alan Quinlan's opinion that such an action would be excessive.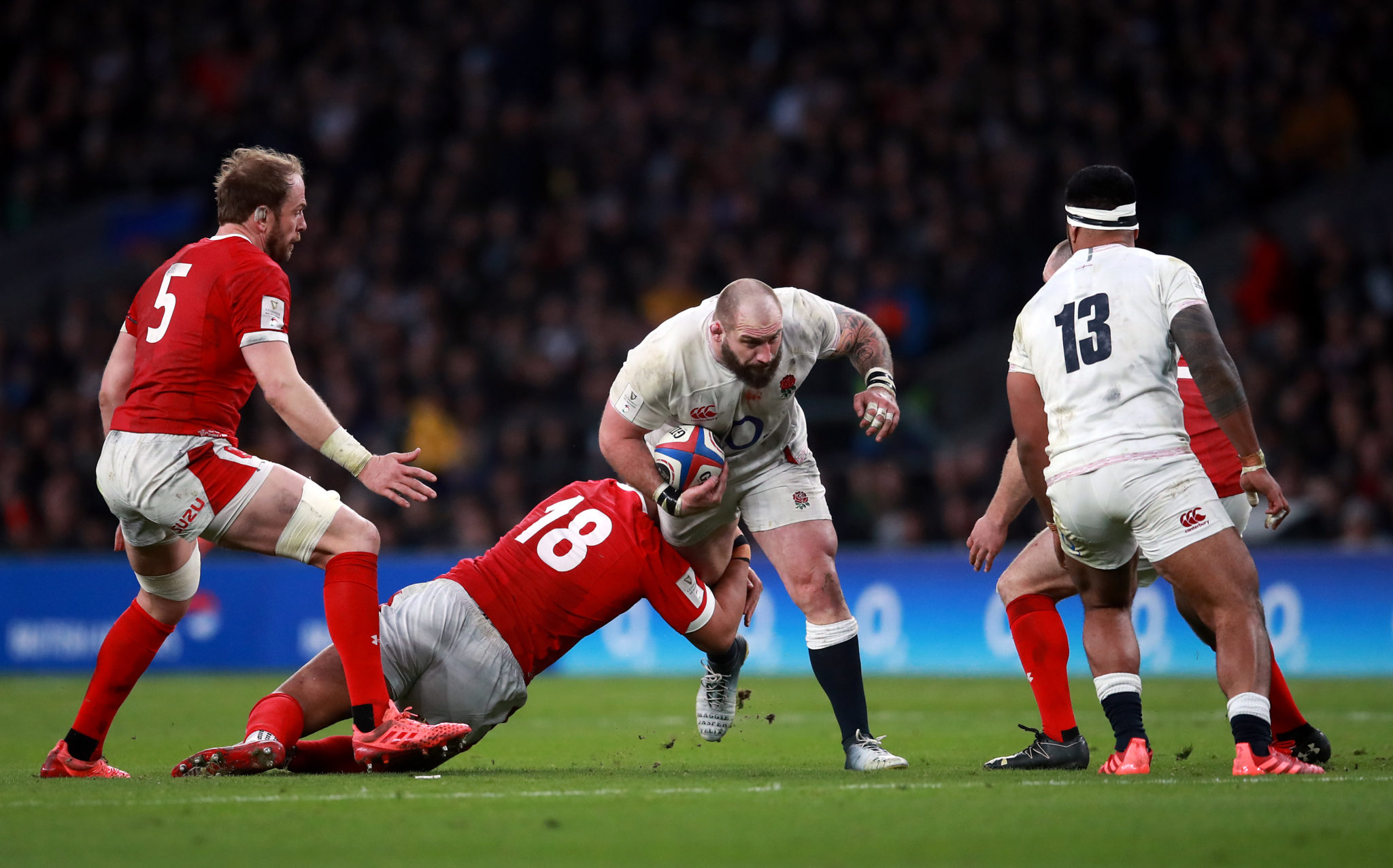 "Obviously, it shouldn't have happened and it is wrong," he stated firmly, "and I respect people's opinion but I think he was obviously messing.
"[It isn't an acceptable] but we're not babies either. You can't grope people, but it is a bit of Joe Marler acting the clown.
"I don't think he deserves a 12-week ban for this. It does deserve to be addressed, and he needs to come out and apologise, but I don't think he deserves a 12-week ban."
In the aftermath of Saturday's game, the Harlequins prop took to Twitter. His post would suggest that any chance of a voluntary apology from Marler is unlikely.
Bollocks. Complete bollocks.

— Joe Marler (@JoeMarler) March 8, 2020
Alan Quinlan admitted that such a reaction scarcely aids the stand he is taking on this issue.
"That doesn't help the situation," noted Quinlan, "[he could have] at least come out and say that it was a bit of craic, I shouldn't have done it, I understand that some people watching could have been offended by this.
"But I'm just not that strong this, I can't tell you I am when I am not. From a player's point of view, and obviously I'm not a player anymore, but I think that he should have been yellow-carded, he should get a serious wrap on the knuckles and it should never happen again on a rugby field.
"I can't go with the opinion that seems to be held by the vast majority of people who are offended. I just think it is not a big issue."
On the nature of the incident itself whereby Joe Marler groped the genitals of Alun Wyn Jones, the conversation turned toward what Alan Quinlan believes it is taken as being acceptable - if not desirable - behaviour among fellow professionals.
"It isn't in the spirit of the game for sure," he said, "but it is not sexual assault lads, it's not.
"He is messing with somebody, he shouldn't have done it and he should have just come out and said, 'I shouldn't have done that.'
"I'll be honest with you, if that happened to me I would laugh about it. I can only say what I feel and if he did it deliberately to me at the bottom of a ruck, I'd try to punch the head off him.
"Doing it that way [to Alun Wyn Jones], I would laugh. You don't see the difference between someone deliberately grabbing you by the balls and actually hurting you as opposed to someone doing it messing?
"I don't think he did it to get a big reaction from Alun Wyn Jones, I think he did it messing. It is wrong, I want to make that clear, but I am speaking, from being the player out there who wouldn't pull any punches and would have been physical, but it is kind of like pinching someone, or something like that."
You can watch back Alan Quinlan's detailed discussion with Ger and Eoin right here. 
Related Articles:
Watch: Alun Wyn Jones wants World Rugby to act after Joe Marler grope
'It was an assault' | Should the book be thrown at Joe Marler?
Here's how Ireland can win the 2020 Six Nations Championship
Subscribe to Off The Ball's YouTube channel for more videos, like us on Facebook or follow us on Twitter for the latest sporting news and content.