Ireland legend Brian O'Driscoll joined Off The Ball on Thursday to talk about the battle between James Ryan and Maro Itoje in the Champions Cup quarter-final.
Leo Cullen's men will take on Saracens on Saturday in a repeat of the Champions Cup final from last year.
This match will be different, according to O'Driscoll, as he believes Mark McCall's side will be coming out with a point to prove.
"It is [Saracens] against the world, isn't it? Everyone wants to hate Saracens now," Driscoll said.
"It is only them that are thinking, 'wow how brilliant would it be that we've been relegated, and we've been somewhat humiliated publicly, but yet we've still gone on to win the Champions Cup.'
"I think that would be an incredible story and something that they're very much clinging on to.
"It's going to be what they're looking to over the next 12 months."
Saracens' swansong
Saracens will be relegated from the Premiership at the end of the season after being found guilty of breaching the tournament's salary cap earlier this year.
"This is the swansong for Brad Barritt, it is the swansong for Richard Wigglesworth, and they don't want it to be their last game," O'Driscoll said.
"The reality is they don't have seven of the 23 that were involved in the final last year, and a couple of very important players for them, particularly in the pack.
"You look at Will Skelton gone, you look at George Kruis gone, [Titi] Lamositele who came off the bench after 20 minutes against Leinster last year.
"Lamositele and [Vincent] Koch came in and played 60 minutes and were incredible."
Saracens depleted
The visitors will be depleted not only by players that have moved on or are injured, but also through the ban to Owen Farrell for a high tackle two weeks ago.
"It is a shame that Owen Farrell isn't starting, I wish he was because he epitomises everything good about them, and maybe a little bit bad about them," O'Driscoll said.
"They play right on the edge and that's been his game."
Despite the loss of some players, the battle O'Driscoll is looking forward to is James Ryan versus Maro Itoje.
Ryan showed a bit more of a nasty edge to him the last time that he and Itoje faced each other while on international duty.
"It didn't shock me the week after Paul O'Connell had been in camp and you could see the pictures of him and James Ryan having conversations in training," O'Driscoll said.
"I made a comment that they maybe just lacked a bit of thuggery in the pack, that nasty edge.
"From my perspective, it was lovely to see [Ryan get nasty against England this year]."
Ryan, a Nuisance
Ryan has proven himself a hard worker on the pitch, making tackles and being a nuisance at the lineout.
O'Driscoll was pleased to see him show more physicality and anger in his performance against England earlier this year.
"We've seen the athlete and the workhorse that James Ryan is, but you want to see someone that has a bit of hate in them as well," he said.
"You don't want players to go around and, from the opposition's perspective, to be seen as a little bit of a soft touch.
"If they're great athletes but they have a little bit of a soft underbelly, let me tell you, James Ryan certainly doesn't because of his performance.
"But all the more he reinforced it by being a bit nasty against England."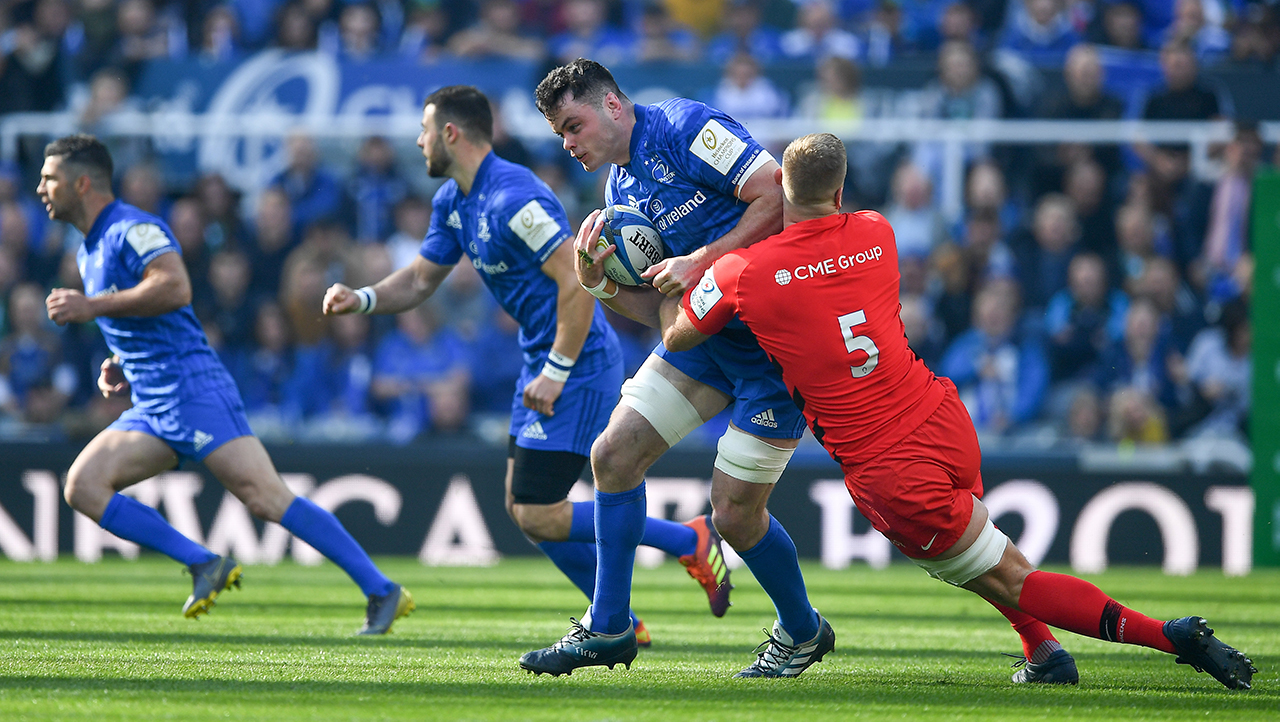 With Ryan at the beginning of his international career, O'Driscoll thinks that he needs to put up more nasty performances in order to earn the respect of his international opponents.
"That is a little bit about setting a marker, setting a tone with players that you might play against for the next five or 10 years, might play with in a Lions set up, and you want to earn their respect," O'Driscoll said.
"You're not going to do that by just clearing them out and tapping them on the back after a good shot.
"You're going to get that from having a nasty edge to them and upsetting them and winding them up."
The comparisons between Itoje and Ryan are obvious.
Both are young, talented and dominant locks for their country and club.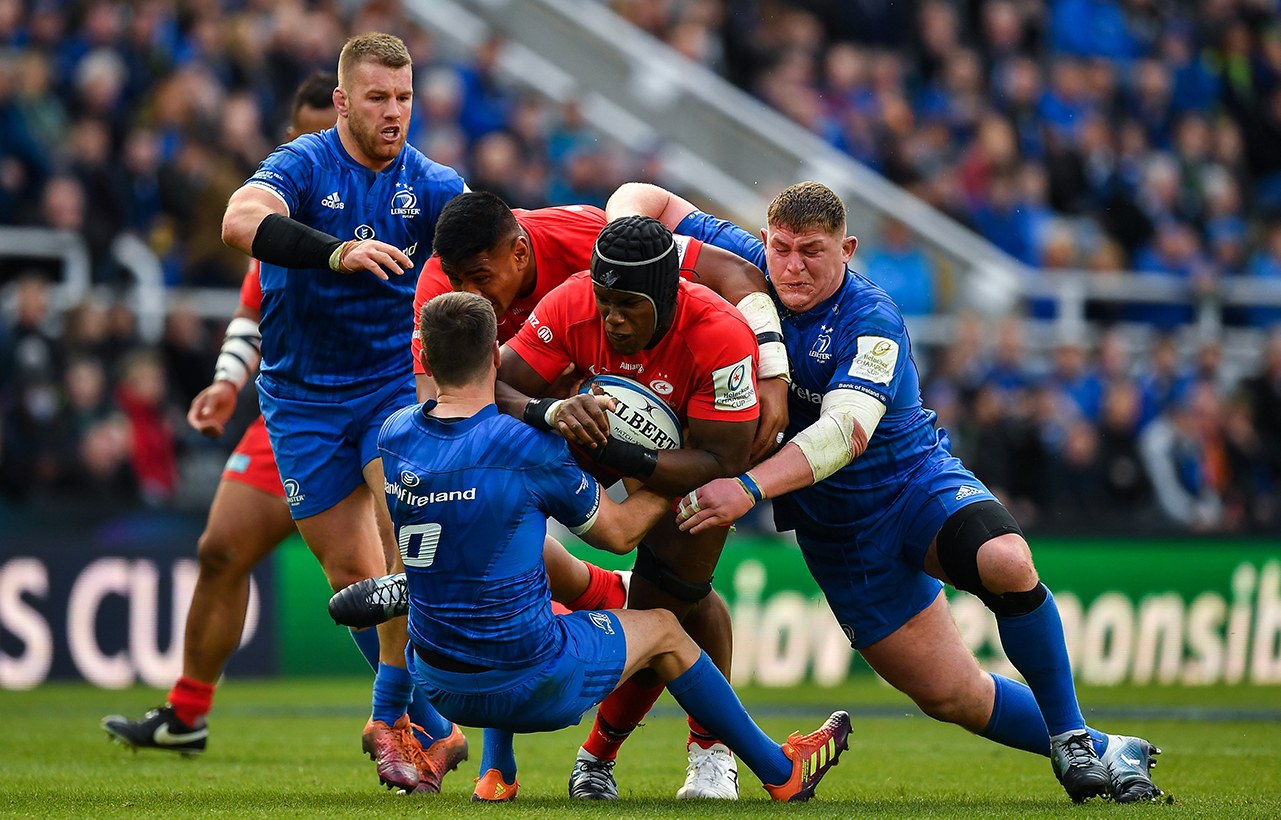 Itoje has that mean edge
O'Driscoll thinks that Ryan can mould himself in the same form as Itoje.
"Itoje has been doing it for a few years now, and James Ryan is only a couple of years younger than him, I think," O'Driscoll said.
"Again, Itoje epitomises everything about Saracens, he's all in your face, and he's tapping lads on the head and all that stuff that you hate, but at the same time he's pulling his team together.
"He is a guy that you look to that's winding up the opposition a bit like Quinny [Alan Quinlan] did years ago, stepping on lads' toes when the referee's having a word to them.
"That stuff actually counts for something; yes, it's gamesmanship, but it's the mental side of the game as well, of getting into the opposition's heads."
With the Lions tour of South Africa next year looming large, O'Driscoll thinks that the potential for Itoje and Ryan to be teammates will spur on the rivalry this weekend.
"That battle between Itoje and Ryan will be spectacular because everyone is talking about them as potential Lions second-row partners," O'Driscoll said.
"Alun Wyn Jones might have something to say about that but, it's mouth-watering.
"They'll definitely, on the back of the last time they played one another, be looking to throw shots at each other no doubt."
Team of Us. Everyone In.
Vodafone. The main sponsor of the Irish Rugby Team
Download the brand new OTB Sports App in the Play Store & App Store right now! We've got you covered!
Subscribe to Off The Ball's YouTube channel for more videos, like us on Facebook or follow us on Twitter for the latest sporting news and content.