As James Ryan prepares to lead out Ireland in Twickenham as the team captain, Keith Wood offered some notes on captaincy to OTB Sports. 
One of Ireland's outstanding performers in recent years, James Ryan will feel a little extra responsibility when he captains his national team against England on Saturday afternoon.
"It is pretty daunting for anybody," Keith Wood assured on Thursday's Off The Ball. "It is also incredibly exciting though."
Ireland's captain up until his retirement from rugby after the 2003 Rugby World Cup, the Clare native offered some advice for Ryan that he learned from his years in the role.
"One of the big benefits James has is the number of players who have captaincy experience beside him and around him," Wood stated, the 24-year-old one among many such players available to Andy Farrell.
"One of the elements of captaincy - and this was one of the big issues I got wrong initially - was that I started trying to do everything myself. We had a fairly callow team at that stage and I tried to make all the decisions but as a forward you just can't. You have to share that load.
"There is nothing weak about looking for support from people with experience. That is a sign of great leadership from people in all spheres, not just rugby. You need to depend on the people around you."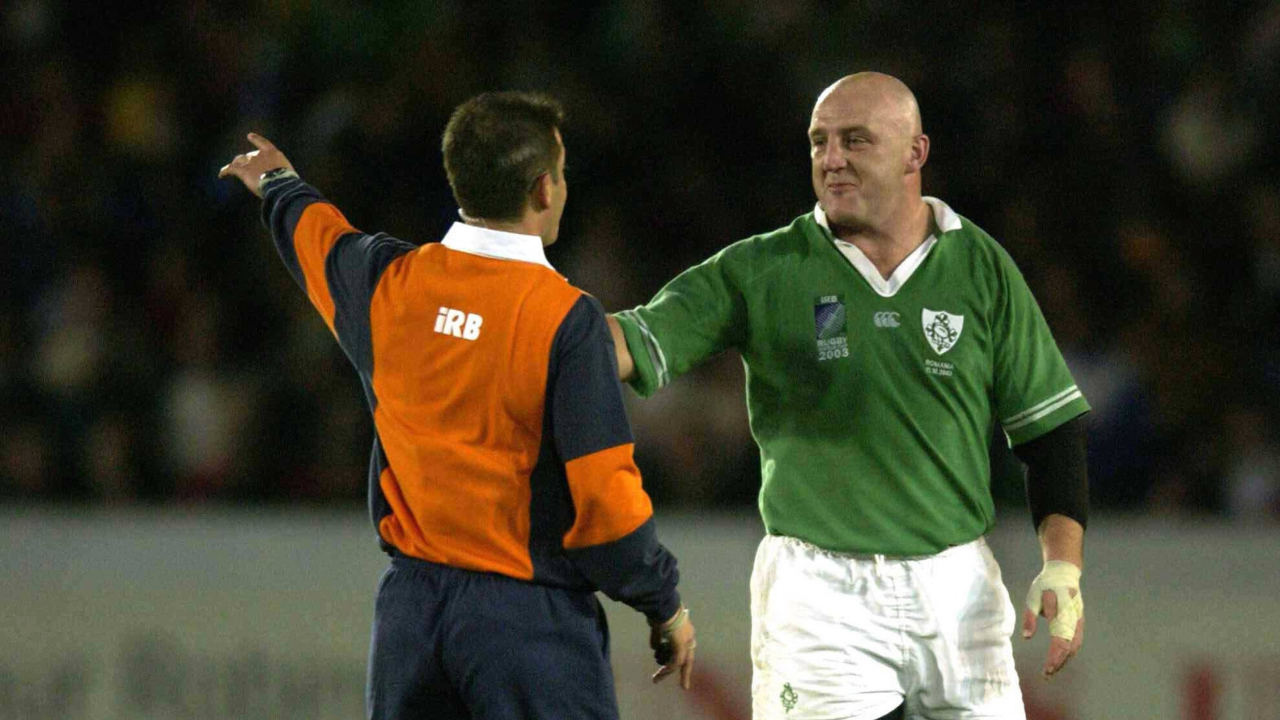 Given Ryan's performances in the green jersey across recent years, Wood believes he has already established himself as a leader within the set-up.
Nevertheless, as he familiarises himself with the role against England and in the years to come, Wood suggested that Ryan will likely establish his own style of captaincy.
"I would try to talk at the end of a lot of training sessions if that was required, or not," Wood explained. "Maybe you wanted other people who were comfortable talking themselves to do that at certain times.
"I always liked to be the last voice the players heard before going out onto the field though. You try to have things as simple and focused as possible, but there were times I definitely over-spoke and you learn that over time.
"One of the important elements for captaincy is that you have to know your players. I often talk about David Humphreys. If we were playing against a team that were far superior to us and I was trying to almost build them into a frenzy before going out, Humps would say, 'If you don't mind Woody, I'm going to sit over here out of the way. I don't need that.'
"Now, that was perfect because different players need different things.
Principally, Keith Wood suggested that an openness to new ideas remains a decisive way of ensuring self-improvement.
"I would never, ever, ever advise a guy not to go and get more information," he assured. "The more information you have, the better you are. In terms of the art of captaincy, I always think there are great things to be found out there."
Team of Us. Everyone In.
Vodafone. The main sponsor of the Irish Rugby Team.
Download the brand new OTB Sports App in the Play Store & App Store right now! We've got you covered!
Subscribe to Off The Ball's YouTube channel for more videos, like us on Facebook or follow us on Twitter for the latest sporting news and content.