Cian Healy is perfectly suited to extend his career by a few years after switching to tighthead for Leinster, according to former Munster and Ireland flank Alan Quinlan.
Leinster barely got over the line against Dragons in their second round United Rugby Championship encounter on Sunday, winning by a single point in a low-scoring affair.
One of the few shining lights, however, was Healy's performance off the bench, on the opposite side of the scrum than we are used to.
Healy has over 100 caps for both Ireland and Leinster at looshead prop, however on Sunday he received his first cap at tighthead.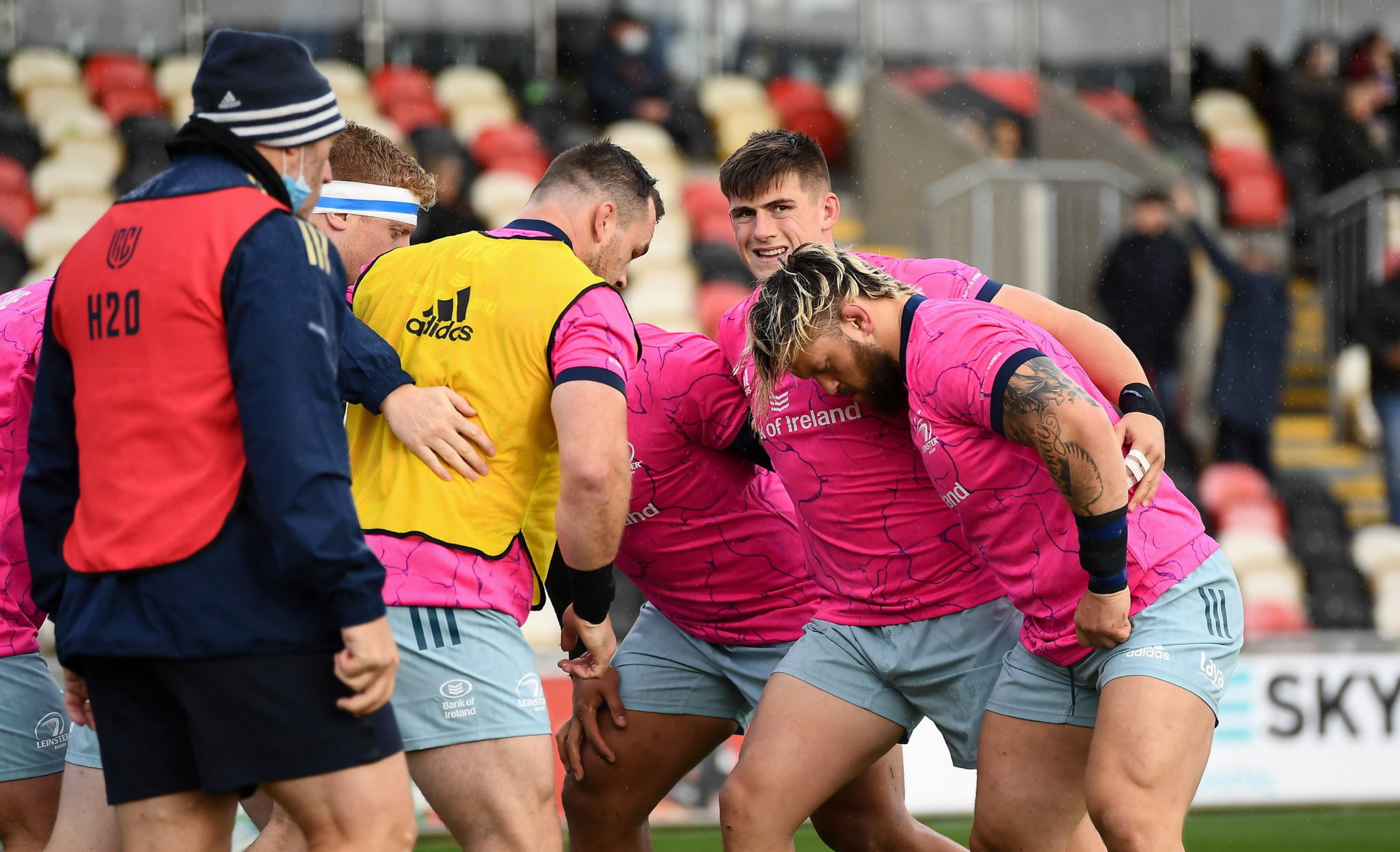 Speaking on Monday's OTB AM, Quinlan suggested that nothing surprises him about what the man known as 'Proper Church' can and will do on a rugby pitch.
"Nothing would surprise me with Cian Healy," Quinlan said. "I was in Irish squads with him back to 2007 when he was training with Ireland before the '07 World Cup and I just remember being in awe of the physicality, the hardness and the durability of this guy at such a young age.
"He has obviously gone on to have a fantastic career; [he was] very unlucky in 2013 with the Lions tour when he got selected and injured. I think at that stage he was right up at the top of the charts as a loosehead prop in world rugby.
"He has been a brilliant player for Leinster and Ireland over the years, so it doesn't surprise me."
While he was not surprised of the ability of Healy to make the switch, Quinlan admitted that the timing of his move to tighthead was somewhat surprising.
"It kind of went under the radar; we didn't hear a lot about it," Quinlan said. "But to move over now is a little bit surprising in a sense.
"When Leo Cullen spoke about it last week or the week before, the reason was to try and get more depth at tighthead.
"I just thought he came on yesterday and in the first scrum he had, he gets a penalty. Leinster marched the Dragons backwards.
"Okey, you have to look at the quality of opposition; can he do that for Ireland if he comes on or starts at a tighthead? But, he is the kind of fella that it doesn't surprise me that he will be willing to do this and will be able to make a fist of it."
Although both sides of the scrum require similar attributes to a degree, there are a few major differences between loosehead and tighthead prop, most notably the strength required to scrum against two opponents rather than just the one.
While Healy's transition to tighthead is the more difficult one to make, Quinlan believes that the 33-year-old has all of the attributes required to do it successfully.
"There is a big difference between going from loosehead to tighthead," Quinlan said. "In my time at Munster, Peter Clohessy was at tighthead, and he went to loosehead to try and facilitate John Hayes being at tighthead after transitioning from second row.
"I remember asking Claw what it was like several times, and he said, 'look, tighthead is way harder'. For him going over as a looshead was a bit of an armchair ride because you are only scrumming against one guy as opposed to two guys.
"Just the brute strength of Cian Healy will make a difference, but there is a technical ability to being a tighthead as well, and I just think it is incredible to see it, and it wouldn't surprise me to see him make it work."
The switch could extend Healy's career
One of the main differences between the two positions, apart from scrummaging technique, is the role that the two props play in open field.
Loosehead props are often more mobile, and make more carries, while tightheads often find themselves on the defensive side of play, with the obvious exception being Tadhg Furlong, who does it all.
While Healy has always been a mobile yet still physical presence on the pitch, Quinlan believes that the less required of him off the ball in his new role could mean an extension to his playing career.
"He is such a freak of nature as regards to the conditioning and the strength and the power that he has," Quinlan said.
"It is up to him, obviously, the way he looks after himself and wants to keep going, but for him to move over to tighthead he could make a real go at this.
"Tadhg Furlong, obviously, has bucked the trend in recent years about footballing ability of tightheads and ball-carrying, passing and all that stuff. It is the full package with Furlong.
"For any coach, one of if not the most important positions on the field is tighthead, because you just want to make sure that you get your scrum right.
"It is definitely an option of prolonging his career here, but we have to see more of it. We can't just do it at Dragons away and in some URC games.
"It is when it steps up to European level and international level, can he do it there? It wouldn't surprise me if he could."
'IT HAS NEVER BEEN MORE IMPORTANT' | BRIAN O'DRISCOLL ON SUPPORTING WOMEN'S RUGBY
Download the brand new OTB Sports App in the Play Store & App Store right now! We've got you covered!
Subscribe to OTB Sports's YouTube channel for more videos, like us on Facebook or follow us on Twitter for the latest sporting news and content.