Former Ireland captain Keith Wood outlined what he would like to see from Harry Byrne in an Ireland jersey but believes it has never been more difficult to be a young number ten.
The 22-year-old Leinster man Byrne was called up to an inexperienced Ireland squad that includes 11 uncapped players to face the USA and Japan in the Aviva next month.
Also included in the squad is Joey Carbery, who, along with Harry Byrne, is seen as a long-term replacement for the 35-year-old Johnny Sexton, who was given the summer off by Andy Farrell.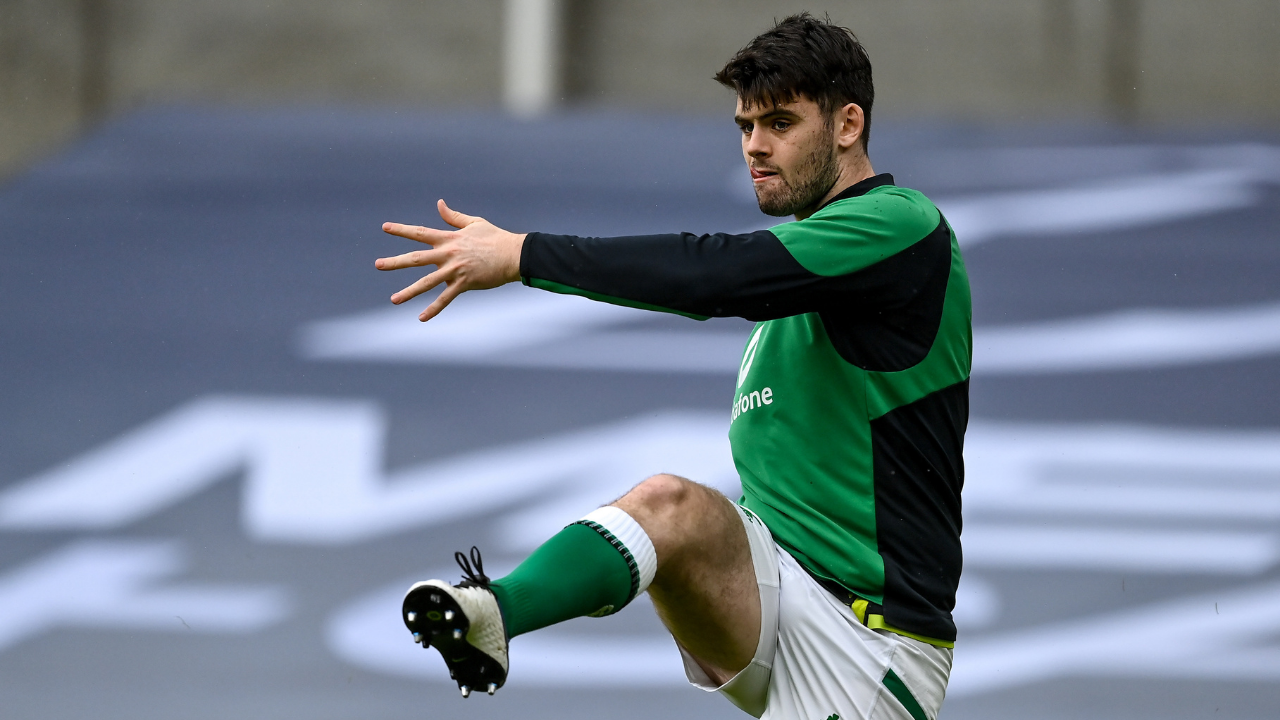 Speaking on Off The Ball's Monday Night Rugby, Wood profiled what he expects from Byrne and other young players integrating themselves into the squad.
"When you get young guys coming into a squad, you want them to be confident but not too cocky. You want them to be engaging but not everything to be a laugh and a joke.
"You want them to understand the pressure and wear it lightly. That is a very steep learning curve for some guys, especially when you're coming into that quarter-back role; at ten.
"What you're looking for from a young ten is that he's vocal. He knows his game and is confident in his game that he demands thing from players around him."
Wood drew from his experience with a young Ronan O'Gara and the freedom he gave the then inexperienced fly-half and hopes Byrne receives similar faith.
"I go back to the earliest time of playing with ROG [Ronan O'Gara], and you're telling him as a senior guy, 'if you tell me to get out of the way, I'll get out of the way, and if you tell me where to go, I'm going to go there because you're the eyes on the game, you're the guy that pulls strings', so you have to get to that place fairly quickly."
Wood concluded that he believes there is a stark contrast in the expectations put on players from O'Gara's generation and the current crop of players like Byrne.
"The difference between now and when ROG [Ronan O'Gara] started is you were given time, and you're not given time anymore. It has become very blame orientated, much more so than it was 25 years ago.
"It was more accepting of mistakes. We'd have all been upset, but you'd say, 'he's a young fella, he'll get good over time', now it's become that we're used to success, and everybody has to be successful immediately."
Download the brand new OTB Sports App in the Play Store & App Store right now! We've got you covered!
Subscribe to OTB Sports's YouTube channel for more videos, like us on Facebook or follow us on Twitter for the latest sporting news and content.