Ireland's prospective opponents in the Rugby World Cup quarter-finals, Brian O'Driscoll expects South Africa to have been shaken by the performance of Joe Schmidt's side against Scotland on Sunday. 
The perfect start to Ireland's campaign in Japan, a 27-3 defeat of Scotland, combined with the 23-13 defeat South Africa suffered at the hands of New Zealand, has made it look increasingly likely that the pair will now meet in a World Cup quarter-final.
"One foot does feel as though it is in a quarter-final," claimed Brian O'Driscoll on Off the Ball's Monday Night Rugby, "and there is a lot to be excited about."
Careful not to apply excessive pressure on Ireland's World Cup hopes, O'Driscoll nevertheless believes that the convincing defeat of Scotland will give South Africa something extra to worry about.
"One thing I do know," he stated, "is that there are some nervous South Africans out there now.
"Having lost to the Kiwis, and then watched Ireland, they'll be thinking that they really need to bring their A-game because Ireland in that form will be a difficult proposition."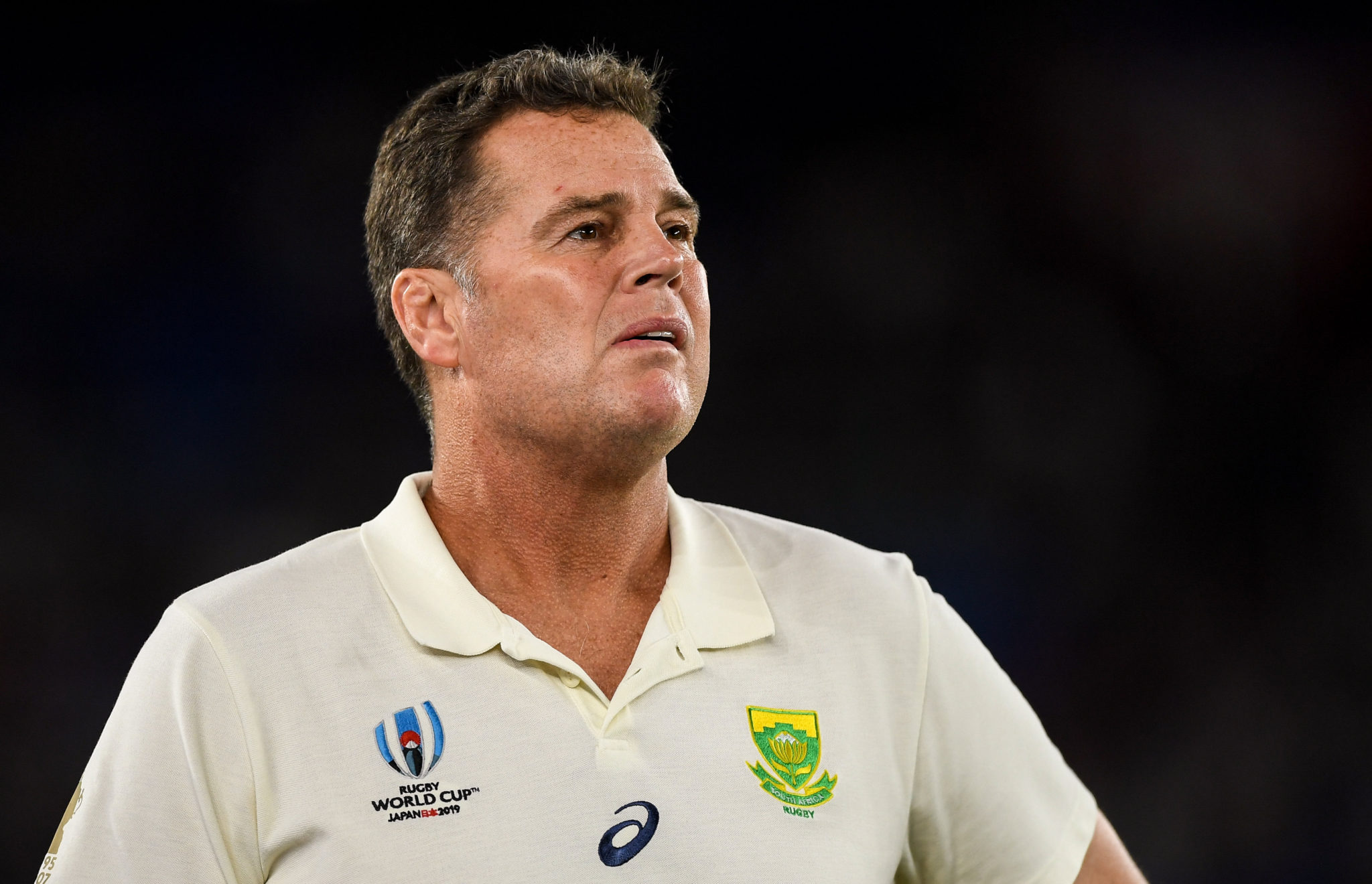 Under no illusion that the two-time World Cup winners are incapable of overcoming Ireland, O'Driscoll did allude to certain weaknesses in the Springboks' side that may be exploited should the two teams meet.
"I wasn't overly impressed with their attacking game," he noted of their opening clash with the All Blacks.
"They obviously have that brutality and bludgeon, but subtlety and nuances that other sides possess and Ireland definitely possess, I don't know if they have [that].
"When they come up short ... in the opening 20 minutes, I don't think they're a team that reverts to Plan B very often. When you run out of 'puff' on the initial 20 minute burst, I don't feel as though they have a team structure or system in place that they can create opportunities for themselves.
"I think they've got game-breakers, and Cheslin Kolbe is the perfect example - kick loosely to him at your peril ... but I don't think they create opportunities for them, they have to go and find them for themselves."
Overseen by former Munster head coach Rassie Erasmus, the South Africans will be afforded some additional insight into the Irish approach.
However, allowing himself to look ahead, Brian O'Driscoll believes that their noted lack of creativity can prove crucial if Ireland weather the expected storm the Springboks will bring in the opening minutes of the game.
Everyone's in the Team Of Us.
Vodafone. The Official Sponsor of the Irish Rugby Team.
Download the brand new OTB Sports App in the Play Store & App Store right now! We've got you covered!
Subscribe to Off The Ball's YouTube channel for more videos, like us on Facebook or follow us on Twitter for the latest sporting news and content.