As Ireland's rugby players find their feet after a difficult 2019, former Irish captain Brian O'Driscoll explained on Thursday's OTB AM how he dealt with the inescapable negativity of one infamous pundit. 
The focal point of Ireland's rugby ambitions for little over a decade, Brian O'Driscoll was not relieved of having to contend with the negativity of rugby pundits when things were not going especially well.
"It just landed on your doorstep," he remarked of how external criticism found its way to him. "Even if you're not reading the newspapers, I'd call my dad and he'd be saying, 'Oh, did you see what such and such wrote about you?'
"No, I didn't want to see it. Your friends will accidentally drop it in then too: "Sure your man doesn't know what he's talking about." I'd be thinking then, go on, what did he say?"
Of a Six Nations clash with Wales in Cardiff, something about Brian O'Driscoll's performance prompted George Hook, working in his former capacity as an RTÉ rugby pundit, to make a remark.
As the sides prepared to return to the pitch for the second-half, a comment was made that the former Leinster man believes went beyond acceptability.
"The RTÉ panellists were asked what Brian O'Driscoll will be thinking as he is running out here for the second half," he recalled. "Someone who used to work for Newstalk radio station said: "Well, what he's thinking here now is that he really needs to pull his socks up because if he continues playing like that he's going to lose all of his sponsors."
"I just thought, well, that's a bit personal. There is more to that than just [a critique] of my playing capacity."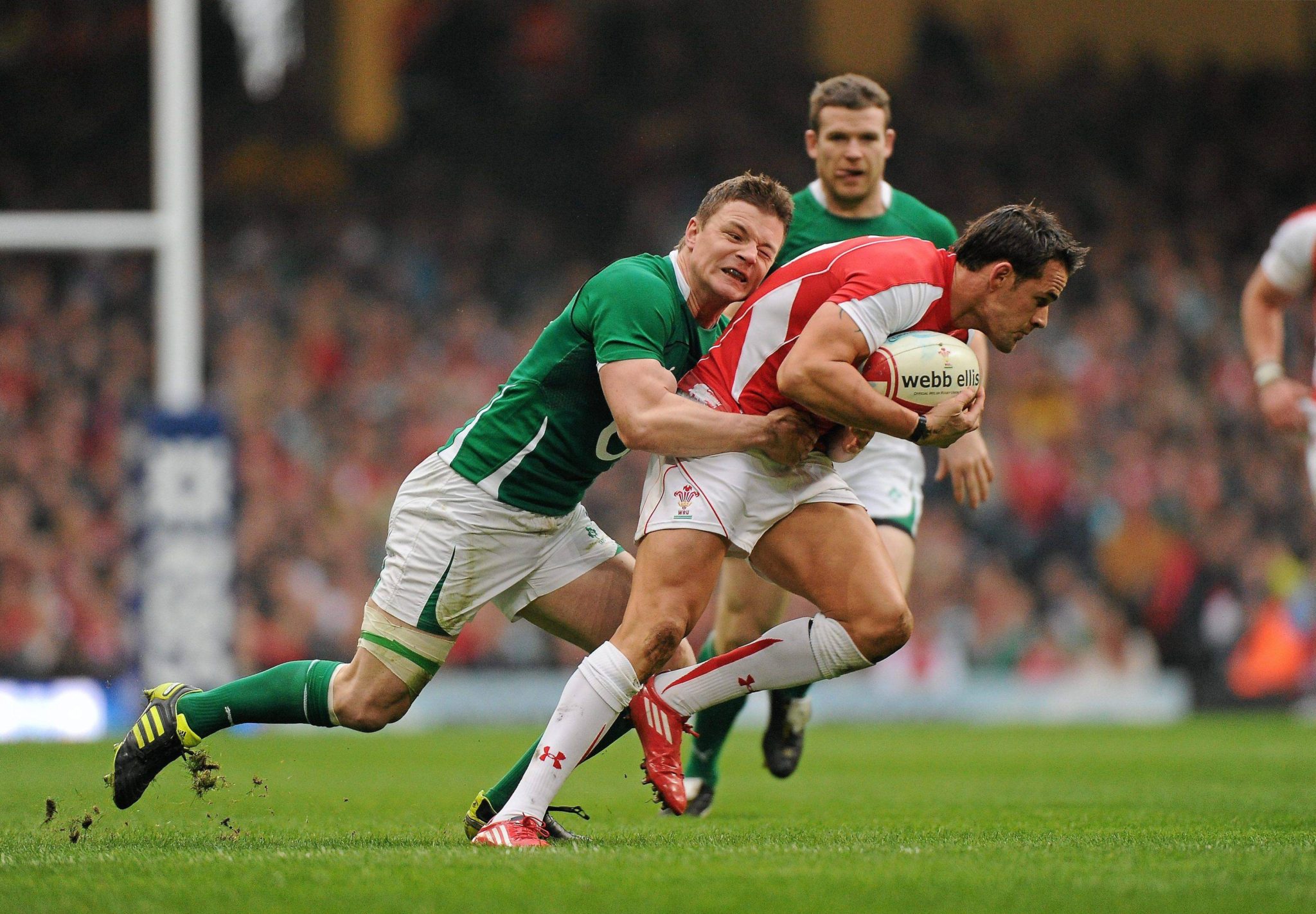 Brought to the Irish captain's attention after the match, Hook's comments stuck with Brian O'Driscoll.
"When I heard that, it isn't that it motivated me and you've got to rise above it, but I want to constantly be able to evolve my game where people aren't in a position to be able to say those things," he explained. "Silence the critics.
"Whether you rate their opinion or not, it is about not giving them ammunition to be able to come at you.
You can watch Brian O'Driscoll's interview in full here. 
Everyone's in the Team Of Us.
Vodafone. The Official Sponsor of the Irish Rugby Team.
Subscribe to Off The Ball's YouTube channel for more videos, like us on Facebook or follow us on Twitter for the latest sporting news and content.