Jockey Keith Donoghue joined Friday Night Racing on Off The Ball where he discussed his new fitness regime that has led to his most successful season to date.
The jockey enjoyed top-level success with The Storyteller at the start of November winning the Champion Chase at Down Royal.
The win was a special one for the Ward Union rider who had previously struggled to maintain his weight and watched many other riders take winning mounts when Donoghue had down all of the homework.
Some of the jockey's success this year has come due to the absence of Davy Russell and Jack Kennedy through injury, but Donoghue maintains the leger is very much in the others' favour.
"I have benefitted from that [injuries to Russell and Kennedy] but they have benefitted from me not being able to do the weight over the years too.
"Jack won a Supreme [Novice Hurdle at Cheltenham] because I couldn't do the weight and Davy Russell won a Grand National on Tiger Roll because I couldn't do the weight.
"So they have benefitted from me and all of that just got to me, I just got a bit sick of that."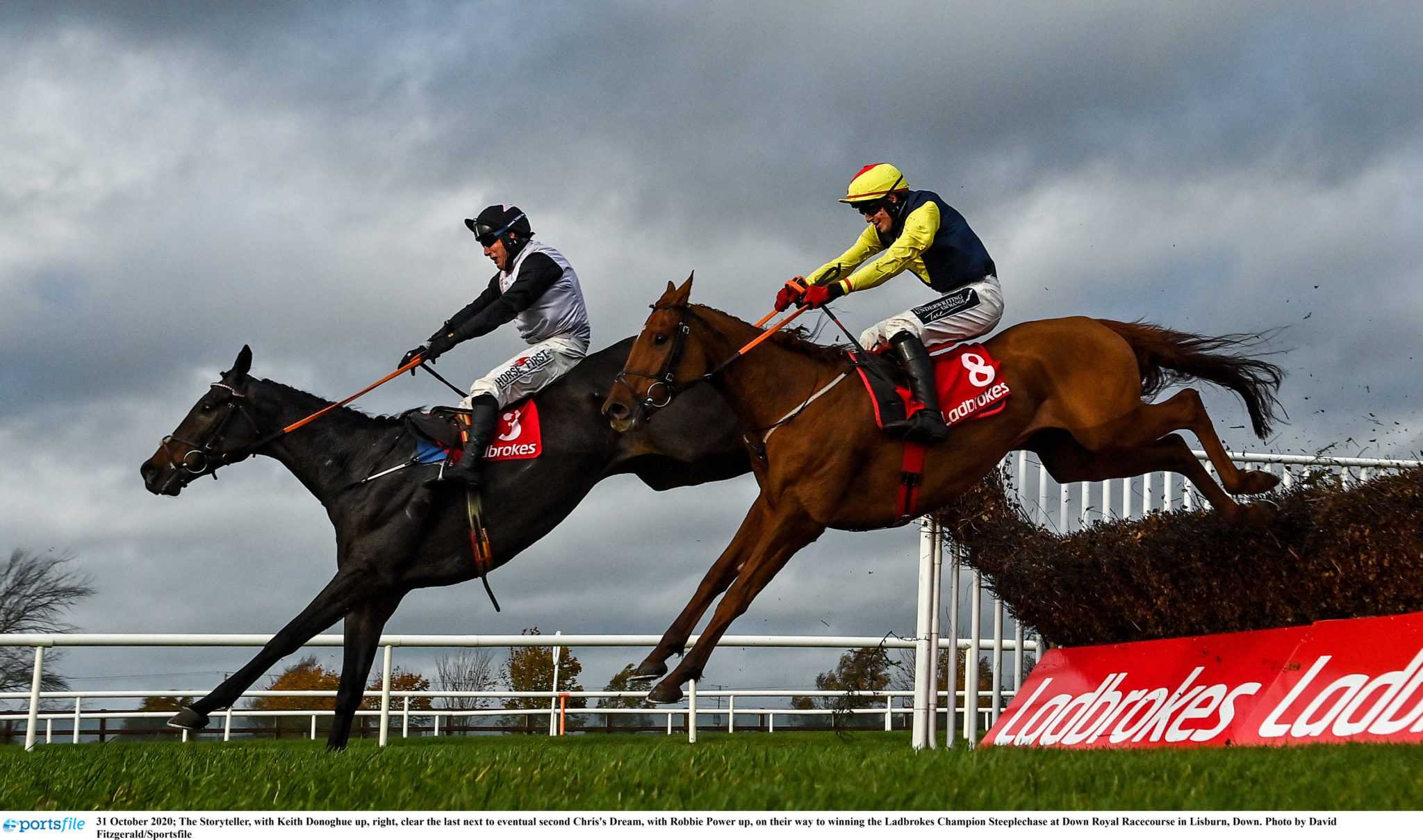 The jockeys' talent pool in Ireland is deep, with Keith Donoghue among many riders who didn't feel they were getting the opportunities their work deserved.
"I have never doubted my ability, it's just getting the chances. I'm in the right place to get them. There will always be horses that I don't ride that I want to ride, but that's the game we are in.
"That happens every jockey, not just me. I was sick of seeing sitting at home hearing Gordon [Elliott] saying 'Oh Keith Donoghue does a great job schooling this horse.' that's not what I wanted."
Lockdown training
Donoghue's previous inability to contort his body to weights below 11 stone was the reason he was sitting on the couch hearing praise for his homework with horses but not getting the benefits on the track.
Lockdown provided Donoghue with what turned out to be a crossroads moment in his career.
"The lockdown did me good because I was able to train properly, eat right, and not worry about going racing or losing five or six pounds.
"I had time to train, nearly like a professional athlete, eat right and not travel around the country so the lockdown was a good help to get my weight down."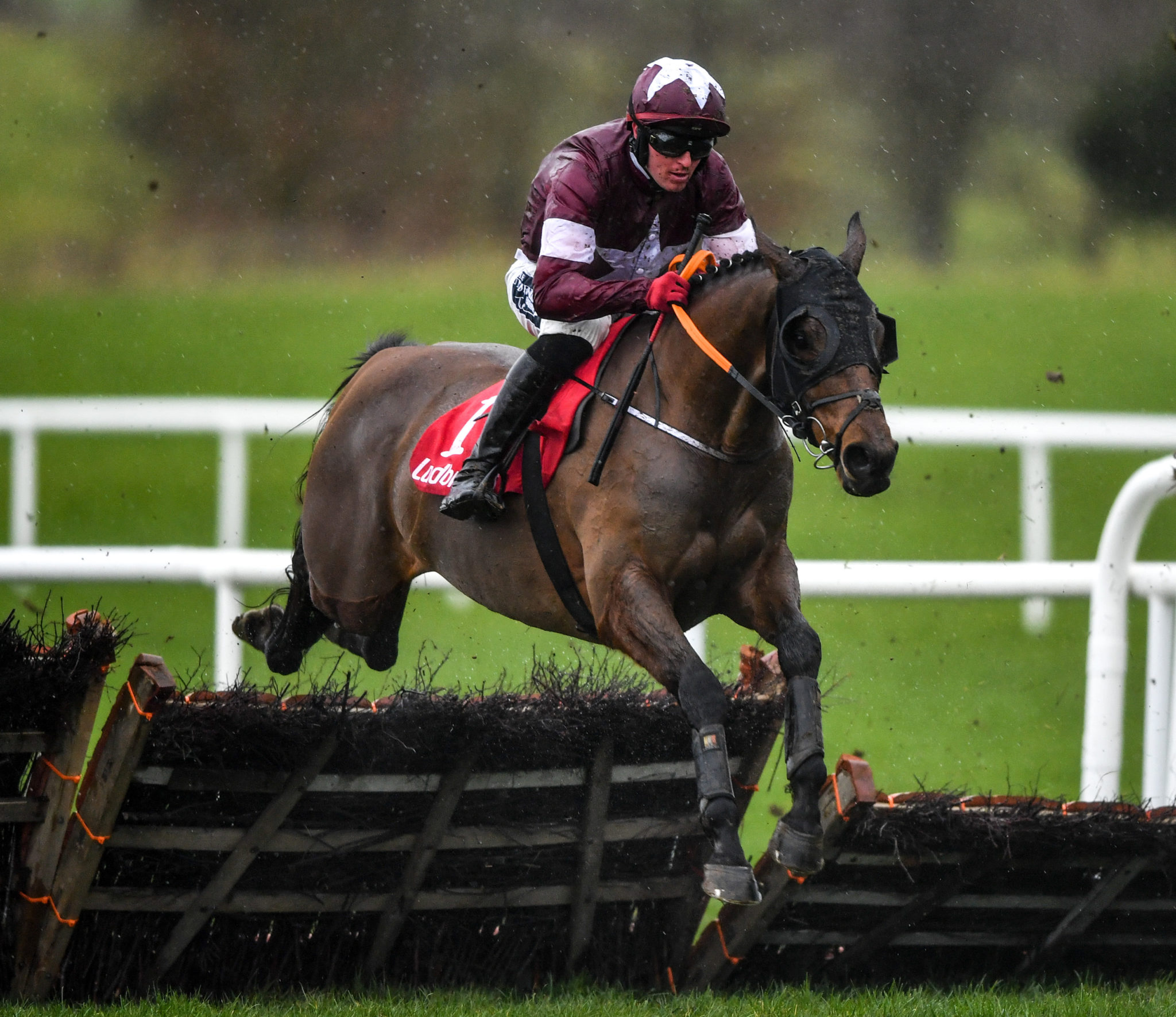 The sport of horseracing can be cruel and its relentless nature often burns out participants. Racing being stopped due to the global pandemic created an opportunity for Donoghue to finally manage his body.
"In racing, you only get time off if you are injured or you get to take one or two days off, there is no off season," said the Dunshaughlin jockey.
"Before lockdown, my weight wasn't great, I was a bit sick of not getting the chances that I thought I was going to be getting for the work I was doing in Gordon's and missing out on rides.
"I was sick of people saying, 'if Keith could do this weight or if Keith could do that he'd be riding that horse.'
"I was actually delighted when racing was called off. I was probably the only one that was happy, just to get a break away from it for a bit because it's so mentally tough."
"I rang Michael O'Leary and apologised"

Keith Donoghue on how he has matured @HRIRacing | #EveryRacingMoment

PODCAST: https://t.co/SX0Sqg486a pic.twitter.com/lmxZL3upOQ

— Off The Ball (@offtheball) November 6, 2020
Keith Donoghue: 'My head was gone'
That mental toil led to Donoghue almost quitting last spring, before the lockdown inadvertently came to his rescue.
"I remember a couple of weeks before Cheltenham last year I went into the office in Gordon's and told him I didn't really care anymore. My head was gone, I couldn't do it," recalled Donoghue.
"It was because I wasn't getting the chances, it was out of frustration after doing all the work at home and then running and the weight wasn't as good.
"You're losing six or seven pounds just to ride one horse so that was mentally very tough.
"I said to myself in lockdown this is going to go one of two ways. I'll either put on a stone or two and never ride again or I can train and get down to be able to ride at 11 stone which I hadn't been able to do for the last three or four years.
"Thankfully I made the right decision and I have had 25 winners already this season."
The work really has paid off for Donoghue who has been busier than ever in the saddle this year.