Wrestlemania was split into two cards for its 36th edition with last night's second show crowning a first-time WWE champion in Drew McIntrye.
There had been much debate over whether the event should have went ahead at all given the coronavirus pandemic and the resulting lockdown threw up plenty of production head-aches for the organisers, with the bouts taking place in closed sets and shorn of an audience. They're also now facing a potential break in programming due to filming restrictions in Florida, but interestingly they did promote a Money in the Bank PPV next month during the Wrestlemania programme. It's believed that tonight's RAW is the only footage that the company have taped.
Day two, which was much improved on Saturday's card, also featured a memorable Firefly Funhouse match between Bray Wyatt and John Cena while there was an excellent opener between Charlotte Flair and Rhea Ripley.
There was, however, a sprinkling of poor matches on night two, including a very disappointing conclusion to Edge (who returned after nine-years following a neck injury) and Randy Orton's feud which had been white-hot heading into Mania.
We'll have a full review of both cards on this week's Off The Top Rope podcast but here's a rundown of what happened last night.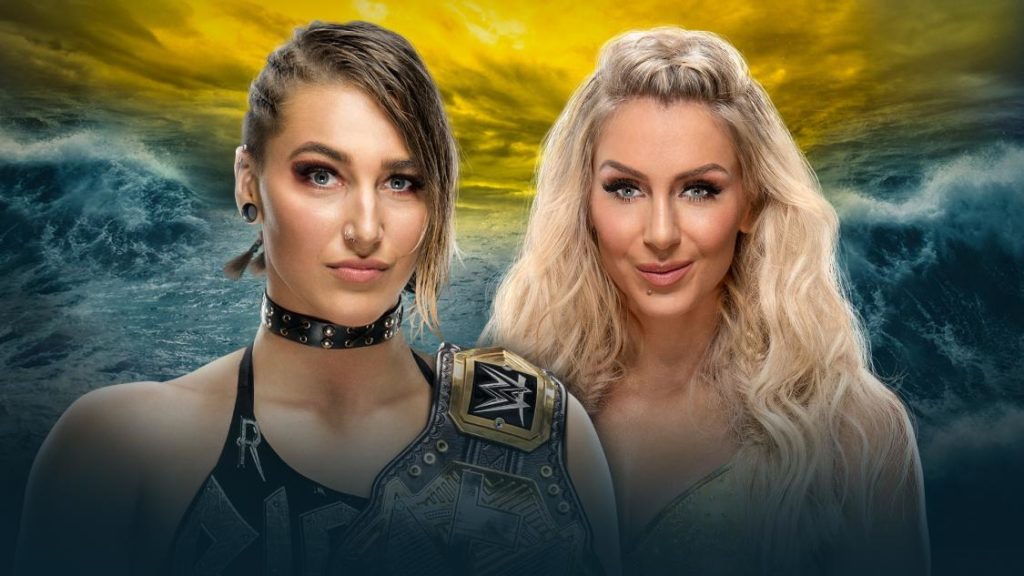 Charlotte Flair defeated Rhea Ripley by submission to win the NXT Women's title
Night two kicked off with Charlotte Flair securing her second NXT Women's title, defeating Rhea Ripley via the Figure Eight in what was the best female match across the two cards.
This is one of the bouts that would likely have benefitted from having a crowd in attendance and they had far better in-ring chemistry than Shayna Baszler and Becky Lynch on Saturday night.
The match opened with Ripley hitting her very protected finisher The Riptide early on, with Flair becoming the first person to kick out of the move in a major match. "The Queen" then went on to target Ripley's knee in an all-out physical encounter to soften up the young Australian to eventually lock in the Figure Eight to get the victory.
Ripley lost little of her lustre in this hot opener, she's still sloppy at times in the ring, but looks very much ready to now make the step up from NXT to the main roster. Charlotte now awaits the winner of this week's six-way ladder elimination match on NXT and it'll be interesting to see how regularly she'll appear on WWE's development brand.
9/10 
Welcome home, @MsCharlotteWWE. 👑#WrestleMania pic.twitter.com/y1AFS4IuNb

— WWE NXT (@WWENXT) April 5, 2020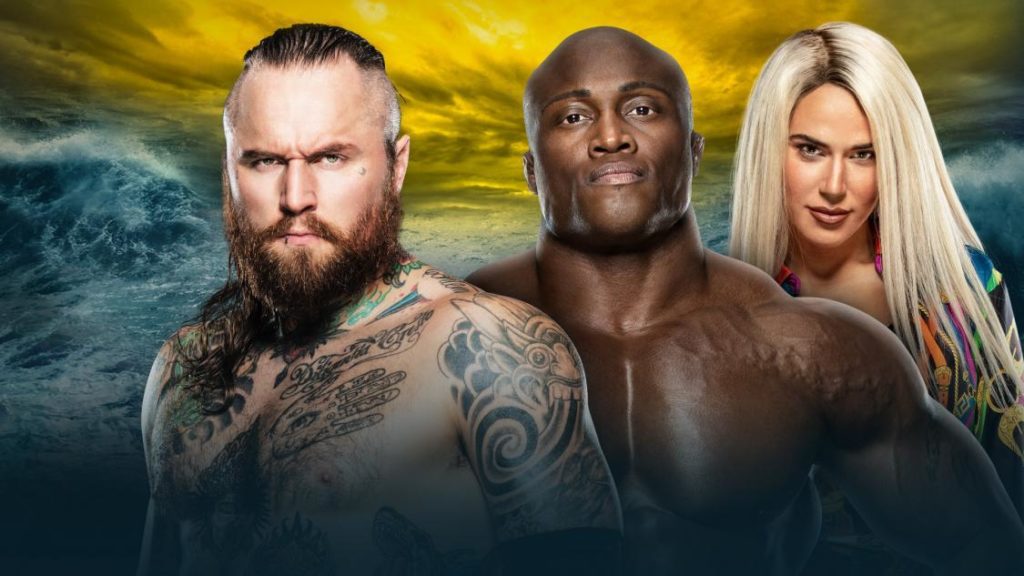 Aleister Black defeated Bobby Lashley by pinfall 
With little time afforded to build this late addition to the card in recent weeks, there were no stakes going into this one. A newly pants wearing Bobby Lashley dominated throughout the encounter but it was clear from the outset that Black would be taking the win.
He did so by hitting the Black Mass after Lana instructed Lashely to go for another spear to try and secure the win. Felt like complete filler and Black desperately needs an interesting programme in the coming months while Lashely has never found his feet since returning from Impact three years ago.
2/10
The STRIKES of @WWEAleister collide with the POWER of @fightbobby at #WrestleMania! pic.twitter.com/t7UAfWqH5T

— WWE (@WWE) April 5, 2020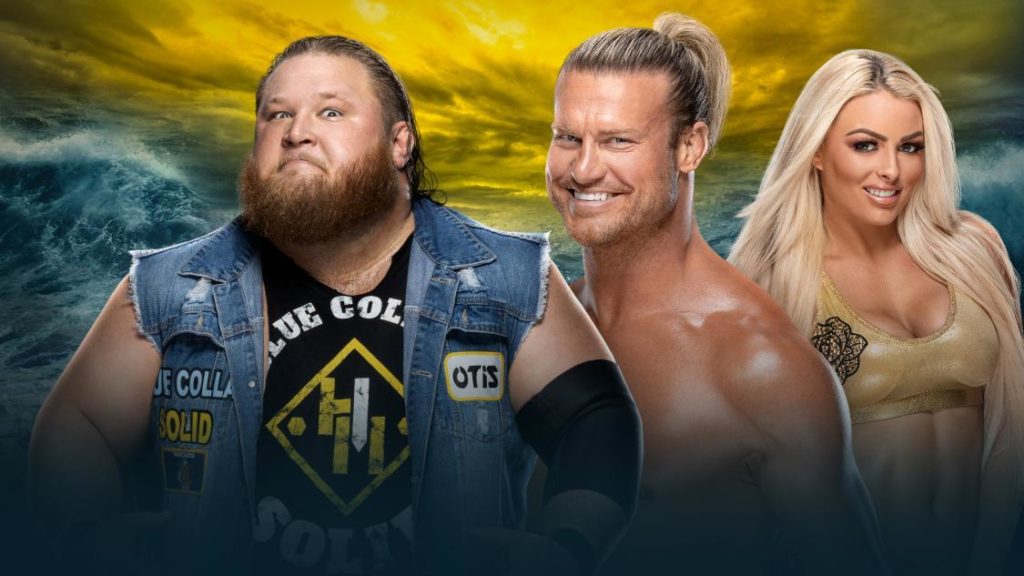 Otis gets his revenge and the girl. The conclusion of a two-month storyline which was far more about the payoff than the in-ring action. Another encounter which would have been better with an audience in attendance given how over Otis has been with the crowd.
It opened with a re-cap of the build to date, confirming that Sonya Deville had scuppered her former best friend Many Rose's Valentines Date with Heavy Machinery's Otis last month with Dolph Ziggler happy to swoop in.
As always, Ziggler did an excellent job of selling throughout the match and took a low-blow before the Catterpillar to give Otis his Wrestlemania moment.
5/10 
BEST. #WRESTLEMANIA MOMENT. EVER. 💋@otiswwe @WWE_MandyRose pic.twitter.com/zqxQpwi22a

— WWE (@WWE) April 6, 2020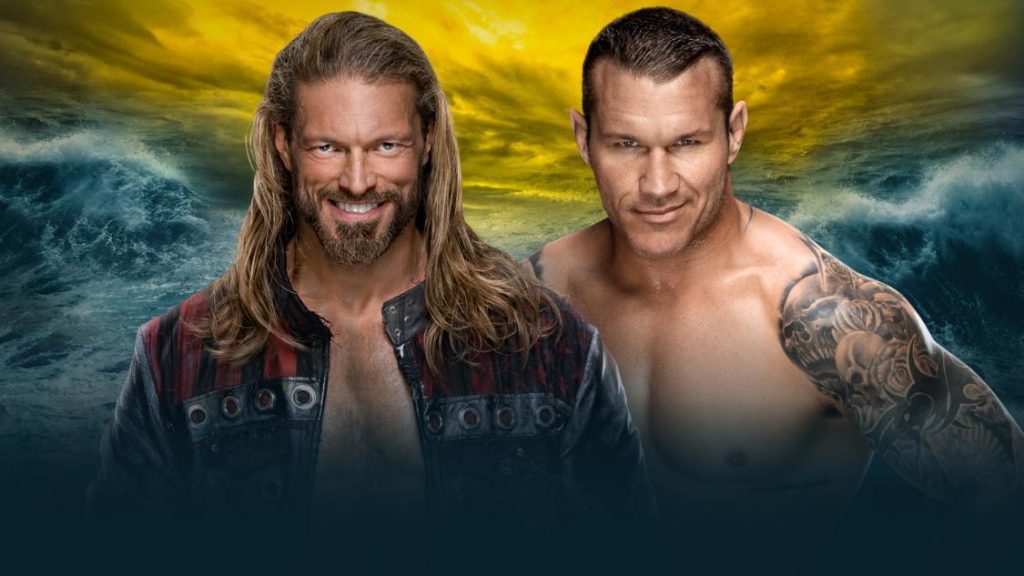 Edge defeated Randy Orton in a Last Man Standing Match 
This one dragged harder than a Randy Orton walk to the ring at a standard Wrestlemania. Far too long and for the best part quite boring to watch, the match wasn't a conclusion befitting some of the great promo work by both Edge and Orton in recent weeks.
There was a very clever opening, with Orton disguising himself as a cameraman ringside in other to "Pearl Harbour" his opponent with an RKO before the referee had even started the match but it plodded and dragged once they worked their way slowly through the backstage area.
They brawled in the gym, they brawled on the production truck but the biggest fight was the tv audience fighting to stay away once it went past the 20-minute mark. The commentators were also really poor during the match which didn't help things but it was probably the most disappointing 35-minutes (and it felt much longer) across both nights.
2/10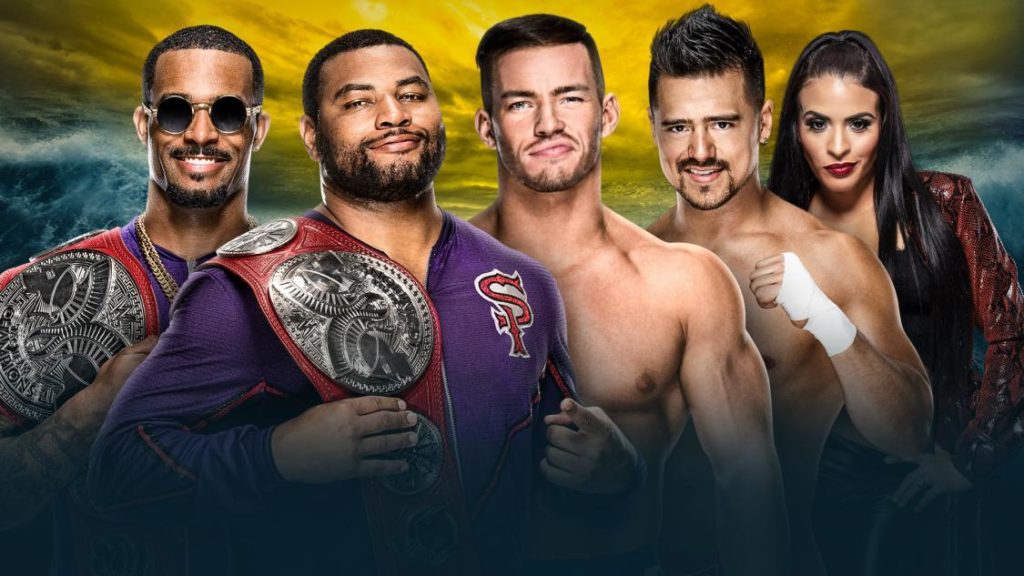 The Street Profits retained their RAW Tag-Team titles against Garza and Theory
The Street Profits were never going to lose their titles against the thrown together team of Angel Garza and Austin Theory but this (thankfully) short bout had some decent high-spots and Montez Ford continues to look very impressive.
NXT's Theory ate the pin from Angelo Dawkins after Ford hit an beautiful frog-splash and Bianca Belair's appearance with the champions at the end indicates she's set for a long-overdue move up to RAW.
5/10
.@MontezFordWWE is going ALL OUT as the #StreetProfits defend the #Raw Tag Team Titles at #WrestleMania!@AngeloDawkins pic.twitter.com/4YQFZF1APz

— WWE (@WWE) April 6, 2020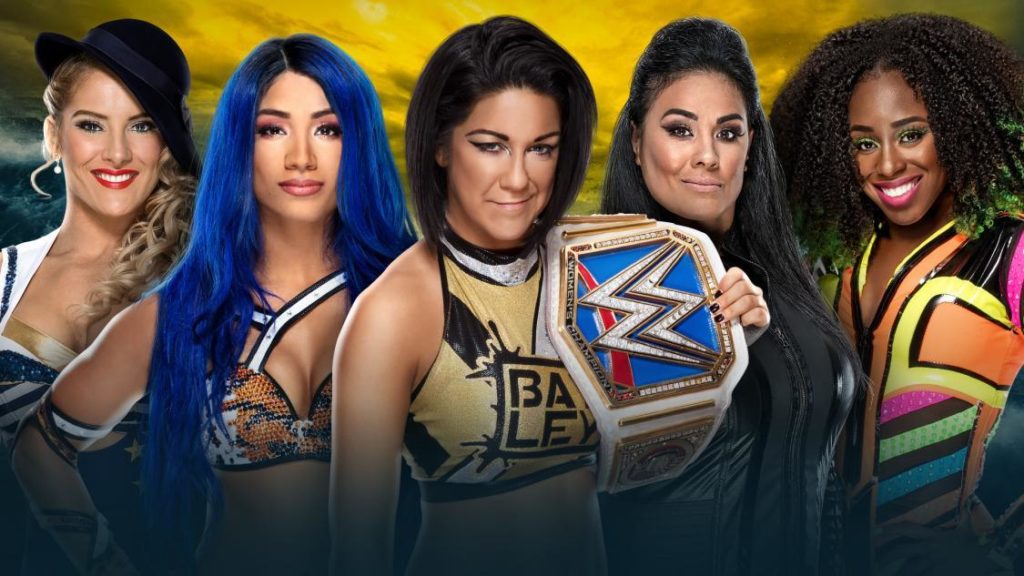 Bayley retained her SmackDown Women's title
In what was probably Bayley's best match of her lengthy reign as SmackDown champion, she overcame Sasha Banks, Lacey Evans, Tamina and Naomi in a five-way elimination match to keep hold of the belt.
We're being made to wait for the inevitable breakdown and feud between Banks and Bayley but the story was again progressed in this enjoyable encounter. After being eliminated by Lacey Evans, Banks came into the ring to hit the backstabber on the "Sassy Southern Gal" which helped Bayley win the match.
It was also a good showing from Evans - who has improved dramatically in the last 12-months (remember how annoying her appearance was at Wrestlemania 35). Naomi also got to show off her unique offence while being double-teamed throughout by Bayley and Banks.
7/10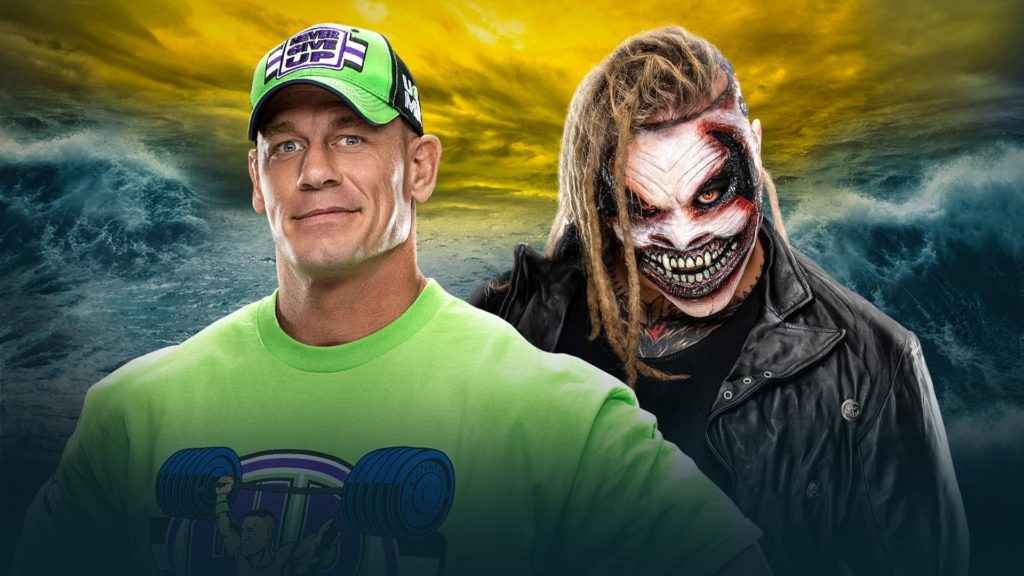 "The Fiend" Bray Wyatt defeated John Cena in a Firefly Funhouse match
Professional wrestling is often at its most entertaining when it decides to fully embrace the bizarre and that was the case with both this match and Saturday's bone-yard meeting of AJ Styles and The Undertaker.
More of a prolonged segment than a match, this was the show-stealer across Wrestlemania 36 and had a high-bar to reach after Styles and Taker. Bray Wyatt had a large hand in the creative process around this and it showed, he may have also rescued the Fiend character after the damage caused by Goldberg's victory in their title match in Saudi Arabia earlier this year.
As payback for his loss to Cena at Mania six-years ago, Wyatt took the 16-time champion through a twisted journey of his career - with an added Hulk Hogan and Eric Bischoff parody as well.
This highly entertaining segment showed the opportunity afforded by a pre-recording due to the COVID-19 pandemic and WWE's production team did a stellar job. Quirky and brilliant.
10/10
THE FIST.

➡️ https://t.co/NsQTgz3q4X
➡️ https://t.co/9af89H8VnK pic.twitter.com/GPVNpAkzG8

— TDE Wrestling (@tde_wrestling) April 6, 2020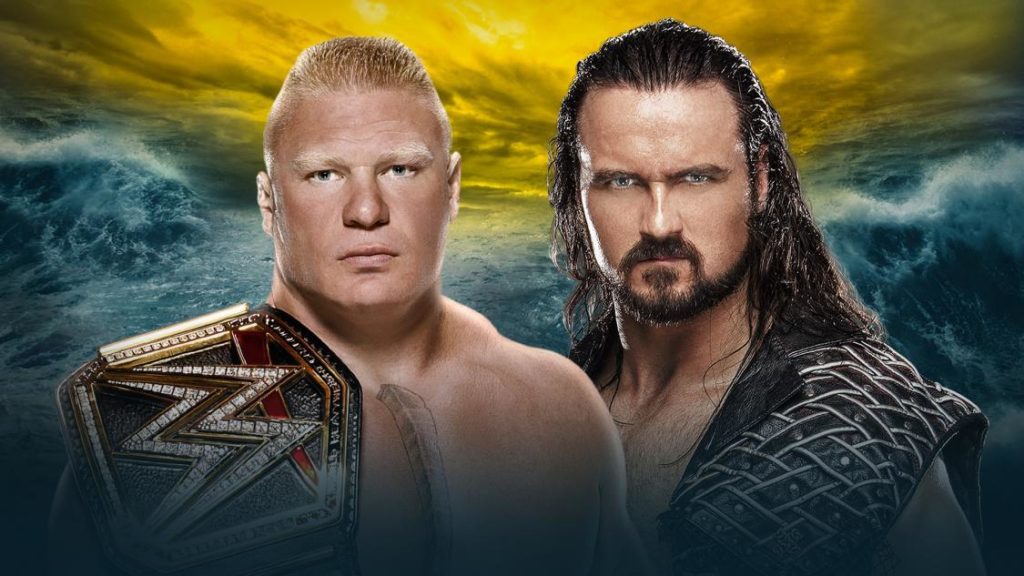 Drew McIntyre defeated Brock Lesnar to become the new WWE champion
In a return to tradition, the Royal Rumble winner was given the opportunity to challenge for the WWE title in the main event of Wrestlemania again. This was always going to a swift battle of the giants and the it remains a great pity that Drew McIntyre was denied an audience for his Mania moment.
A match that more closely resembled the SmackDown versus RAW video game series with both men executing their finishers on multiple occasions, it took four Claymore Kicks in all for McIntyre to overcome the Beast while the Scot also survived three F5's in securing the victory.
It's becoming increasingly evident that Lesnar's best work is when he faces smaller opponents while it was satisfying to see Drew finally realise his potential by becoming the top champion in the company.
After a few years of workhorse champions holding the WWE and Universal titles, the belts are now draped on two of the biggest men in the company in Drew McIntyre and Braun Strowman. Vinny Mac will be happy.
5/10  
Subscribe to Off The Ball's YouTube channel for more videos, like us on Facebook or follow us on Twitter for the latest sporting news and content.