Andy Lee will be in attendance during the latter weeks of Tyson Fury's fight camp for his rematch with Deontay Wilder early next year, the former middleweight world champion has revealed to Off the Ball. 
Speaking on an episode of 'Off the Brawl' that will air on Thursday, Lee, who confirmed that it had been he who gave Fury the idea of working with Javan 'Sugarhill' Steward ahead of the bout, admitted that he is as yet unclear on his role within the set-up, however.
"I don't know what my role will be," he explained of a position that will run throughout February up until the fight on the 22nd of that month.
"[I'm] someone who knows him personally, maybe more than 'Sugarhill' knows him, and someone who can just be there, give my opinion and I also know a thing or two so I can work him a little bit."
Surprisingly, Lee conceded that he had not expected Tyson Fury to split with trainer Ben Davison, and had understood 'Sugarhill' to be an extra pair of hands rather than Fury's primary trainer.
"It's unfortunate, it seems, that Ben Davison will no longer be involved," he noted of the split that was confirmed on Sunday. "I had said to 'Sugarhill', 'Ben is there and he is his coach, but he's bringing you in.'
"'Sugarhill' said he was happy to work with him, that he'd been in this position before with other coaches and that we'd all work together to get the best result.
"So, what's happened between Ben and Tyson, that's between them. Maybe they'll get it back on, maybe they won't.
"I was looking forward to being in the camp with both of them, watching them work and learning from both 'Sugarhill' and Ben Davison."
In conversation with Sky Sports, Javan Steward outlined his own surprise at how his role had developed: "It all happened so fast. Initially, [Fury] spoke to me about coming into camp, then I heard Ben Davison is gone and I'm the head trainer."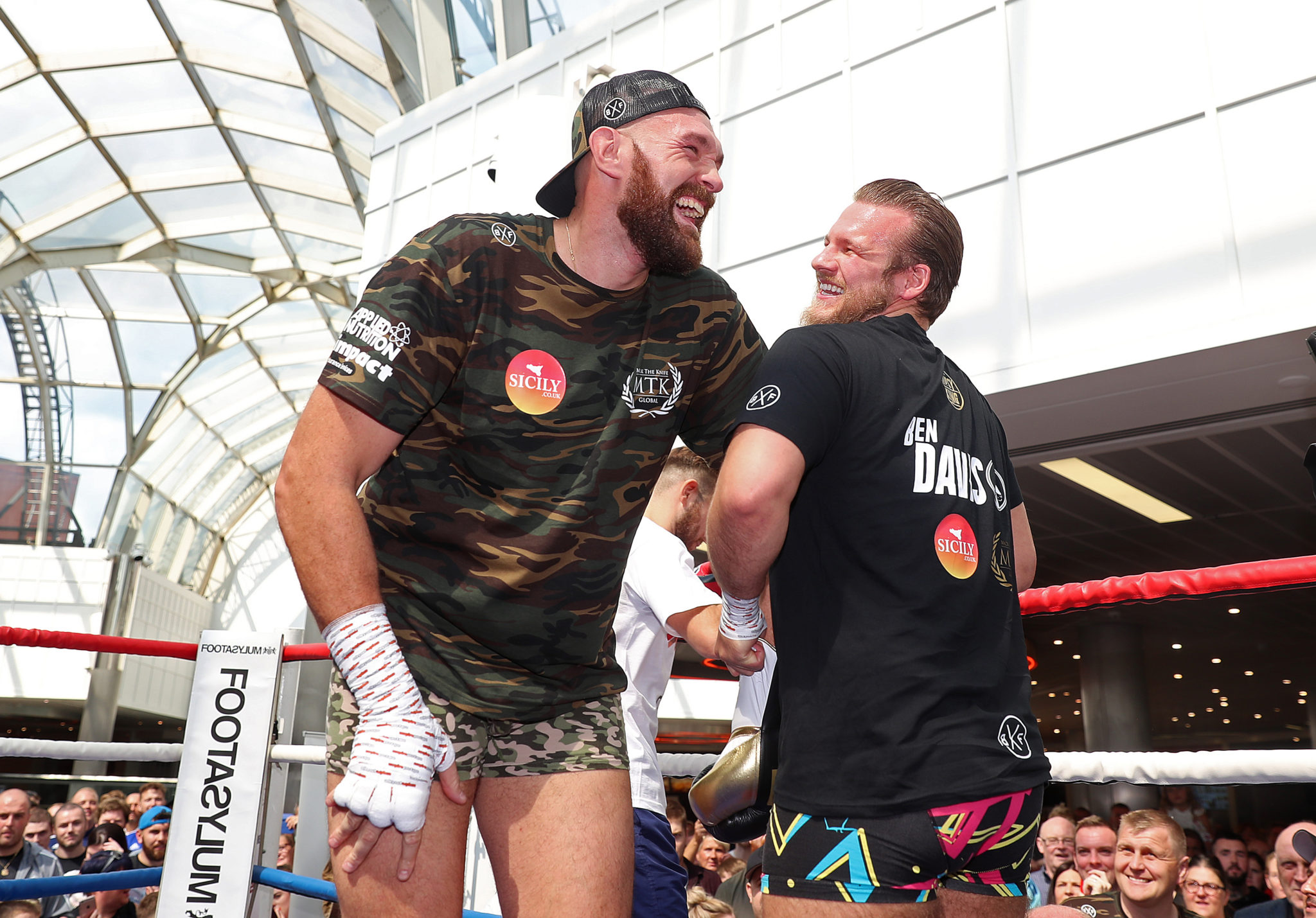 At the beginning of his own career as a trainer, Andy Lee has enjoyed success with the young Irish fighter, Paddy O'Donovan and the 28-year-old Donegal native, Jason Quigley.
A world champion boxer at middleweight, Lee's relationship with Javan Steward goes back to his days as a member of Emmanual Steward's Kronk Gym in Detroit.
'Sugarhill', who was a nephew of the deceased Steward, had worked with Lee throughout his own career, and the Limerick native believes he will be a good influence on Tyson Fury.
"They had worked together," noted Lee of the past relationship between 'Sugarhill' and Fury, "in Detroit and in Austria during the [Wladimir] Klitschko camp.
"I think it will be a great fit with the way 'Sugarhill' trains, his emphasis on balance, punching with authority, being smart and controlling your opponent.
"Wilder was always going to be a dangerous fight. You could have the best game-plan and best preparation but it could still all go wrong with one punch.
"I won't say how I think Tyson Fury has to fight to win the fight, but I think 'Sugarhill' is a good addition."
Asked by Fury to be a member of his fight camp ahead of the first bout with Deontay Wilder last year, Andy Lee regretted that he could not take up the offer on that occasion.
However, as Jason Quigley informed Off the Ball in the immediate aftermath of his comeback bout against Abraham Cordero, Lee plans to be in Los Angeles during January of next year for a training camp that will include both Quigley and O'Donovan.
Although it is as yet unconfirmed where Fury's camp will be situated, the Wilder rematch is due to take place in Las Vegas.
You can catch up with all episodes of 'Off the Brawl' via YouTube, iTunes or wherever you get your podcasts | In the latest episode, Ronan Mullen sits down with Andy Lee and Phil Egan to discuss the greatest boxing moments of the decade. That will become available on Thursday, 19 December. 
Download the brand new OTB Sports App in the Play Store & App Store right now! We've got you covered!
Subscribe to OTB Sports's YouTube channel for more videos, like us on Facebook or follow us on Twitter for the latest sporting news and content.