In the aftermath of Tyson Fury's heavyweight bout with Deontay Wilder in Las Vegas on Saturday night, Andy Lee, one of those in Fury's corner, explained what was said and why during the Briton's defeat of the American on Monday's OTB AM.
Despite much speculation regarding the extent of Andy Lee's role in preparing Tyson Fury for his defeat of Deontay Wilder, the former middleweight world champion was firm on who it was calling the shots when it came to coaching Fury.
"The credit has to go to SugarHill," stated Fury on Monday's OTB AM of the influence Javan 'SugarHill' Steward had on proceedings. "I would just put in my two cents now and again."
An acquaintance from their days together in Detroit's Kronk gym, SugarHill, nephew of the famous boxing trainer Emmanuel Steward, ended up in Tyson Fury's corner on the advice of Andy Lee.
So, what exactly was Andy Lee's role within the Fury camp, and what was he saying to the new world champion in the corner on Saturday night?
"My job was to hold the bucket and put the ice-pack on his neck," he remarked with an undeniable degree of modesty.
Truthfully, as he revealed on Monday's OTB AM, Andy Lee was charged with making sure that Tyson Fury's head remained in the right frame of mind.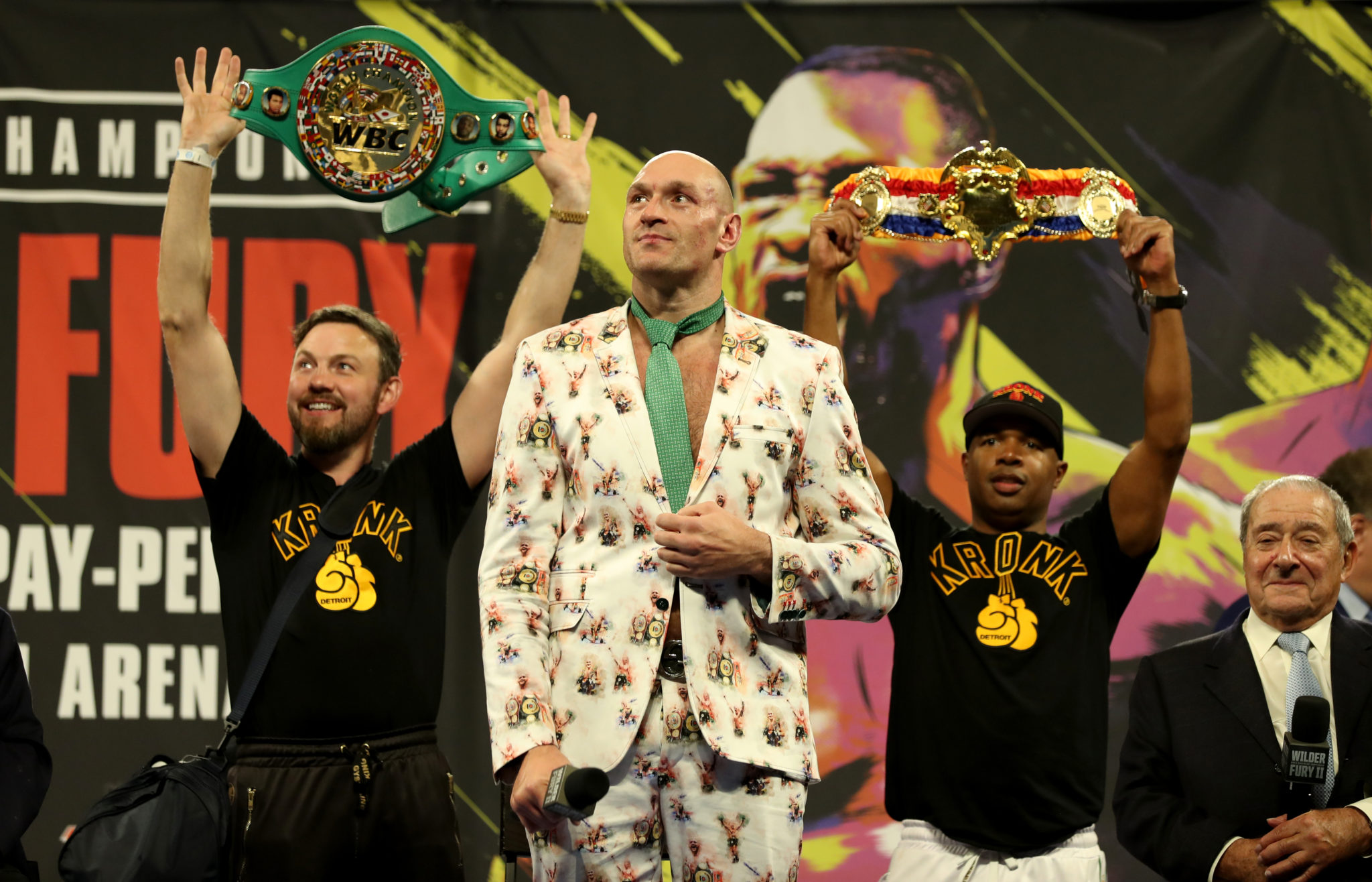 "SugarHill was the lead coach and they would have worked together more than I did," admitted Lee. "It was his plan, so he was the main voice.
"My instructions to Tyson weren't technical, they weren't strategic. They were more to do with telling him to keep composed, particularly from rounds 4 and 5 onwards.
"We knew Wilder was ready to go [at that stage] so Tyson just had to control himself and pick his shots.
"It was more about the mind-frame he should be taking into the rounds, how he should be feeling and what he should be looking for. It wasn't anything massively technical.
What was being said in @Tyson_Fury's corner during #WilderFury2 on Saturday night? @AndyLeeBoxing offered some insight | #OTBAM

📺 Full Video ➡️ https://t.co/bLZ2iZuMom pic.twitter.com/oZ85WPUdkC

— Off The Ball (@offtheball) February 24, 2020
With a wealth of experience being on the receiving end of mid-fight talks, Andy Lee believes he was well-positioned to instruct Tyson Fury in this regard throughout Saturday's major bout.
Nevertheless, it appeared that even Fury managed to surprise Lee during the victory.
"It is one thing having a game-plan," remarked Lee of SugarHill's plan for the British boxer, "to go out there and do it in a fight against the biggest puncher in boxing history, it takes someone like Tyson Fury to do it.
"When you come back to the corner in a fight, that's meant to be your rest period. That should be an oasis of calm.
"The fight is the fight and when you come back to your corner you don't need another fight.
"The fighter has to believe what you are saying and having been a fighter myself, I think that helps. You can read your fighter and know what they need. The corner should always be calm."
You can watch back Andy Lee's full discussion with OTB AM here.