Hours after it was announced that heavyweight champion boxer Tyson Fury had cut ties with Daniel Kinahan, the self-proclaimed 'Gypsy King' appeared to show his continued support for the Dubliner via his Instagram account. 
In explaining that Daniel Kinahan would no longer participate in the career of Tyson Fury, promoter Bob Arum claimed that this new arrangement had caused no ill-will between the parties involved.
"We've talked with Dan, who Tyson and I both love and admire and respect," explained Arum, "and he understands that it's best the negotiations on Tyson's side be handled that way.
"Both Tyson and I have each discussed this with Dan and he is amenable and satisfied and wished us luck. He only wants the best for Tyson Fury."
On the evidence of Fury's Instagram account, it would appear that he shares Arum's sentiments regarding their feelings toward a man identified in the Irish High Court as being the head of an organised criminal cartel that bears his surname and has been involved in drugs and weapons smuggling on a global scale.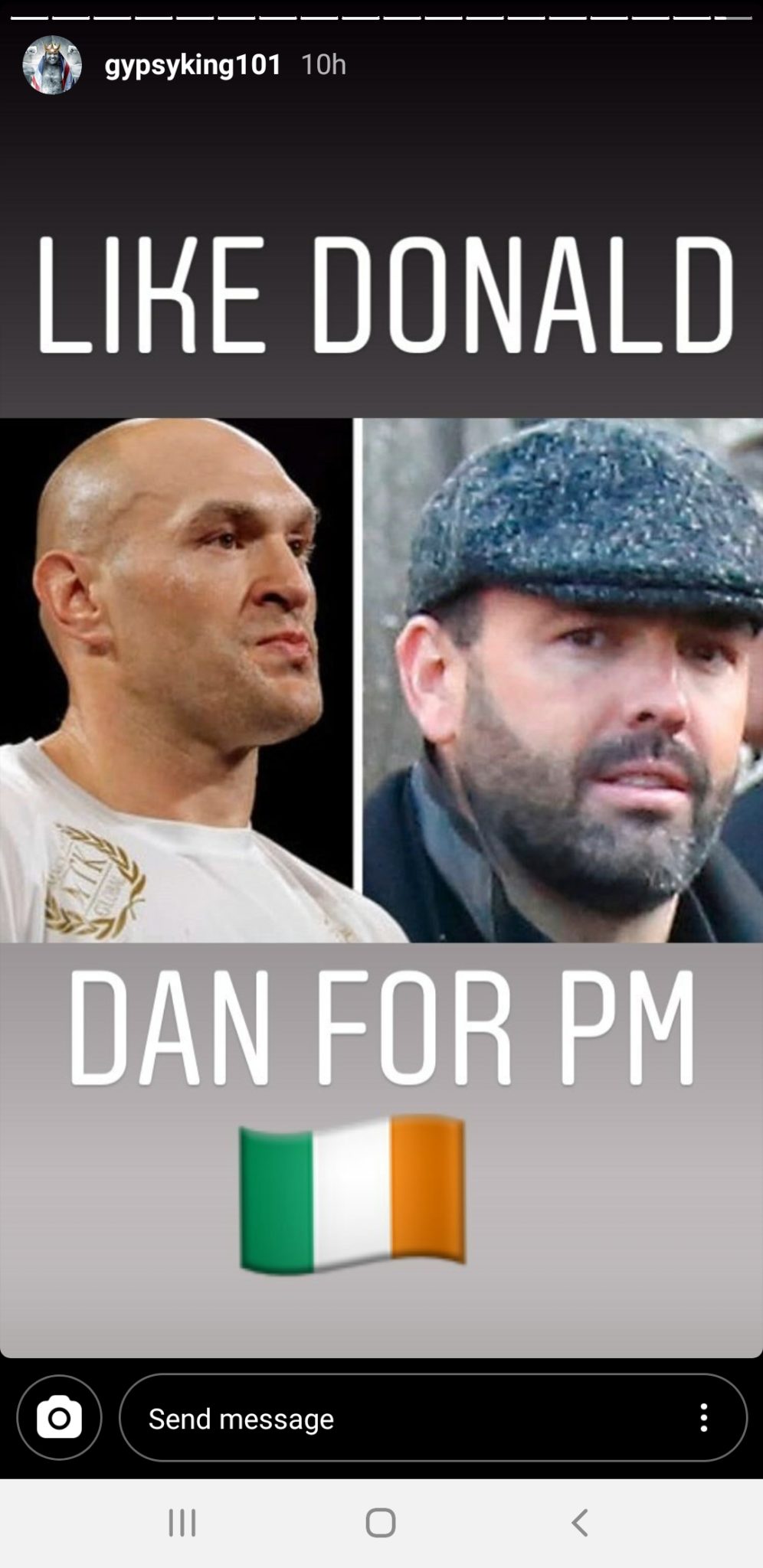 With an assumed nod toward President of the United States Donald Trump, Tyson Fury, underneath a picture of himself and Daniel Kinahan, proclaimed, 'DAN FOR PM'.
Three hours earlier, one of the two heavyweight champions of the world posted an image that shared an outlook on the openness of boxing as a sport to people of all backgrounds.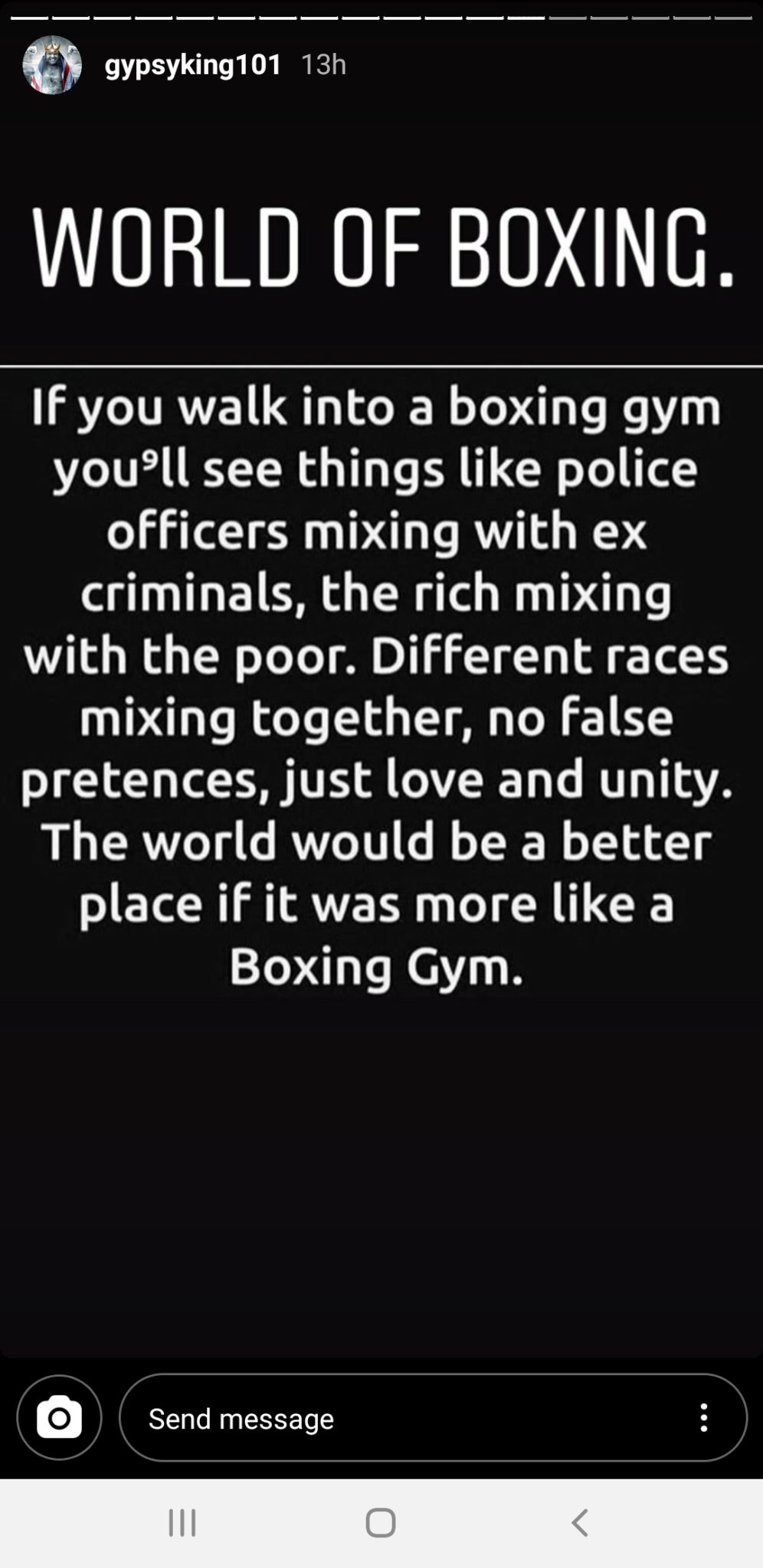 Sentiments similarly shared by Bob Arum during an interview with Newstalk a matter of weeks ago, it should be noted that Daniel Kinahan has never been convicted of a crime.
Thought to have been a central figure in Tyson Fury's rehabilitation from 2017 onward, the story of the pair's professional split has captivated the world of boxing.
On Off The Ball last night, journalist Kieran Cunningham joined us to share his thoughts on what this latest development mean. You can watch that interview back below.
Download the brand new OTB Sports App in the Play Store & App Store right now! We've got you covered!
Subscribe to Off The Ball's YouTube channel for more videos, like us on Facebook or follow us on Twitter for the latest sporting news and content.