Richael Timothy is focused and ready to qualify for the Paralympic Games in Tokyo, 2021.
After sustaining an unfortunate brain injury in 2016, as a result of a procedure, that stole 70% of the motor function on her right side, it was uncertain how the keen athlete would continue playing sport until she found para-cycling, which she has since excelled at.
Having represented her county in Gaelic football, the determination that made her so successful at GAA translated into the world of para-cycling, the Roscommon native told Ger Gilroy and Adrian Barry on Thursday's OTB AM.
"I had the determination to just keep trying. For me, I didn't want to just cycle at home. I wanted to compete," said Timothy.
Timothy's passion despite the obstacles she has been presented with is what make her success so impressive.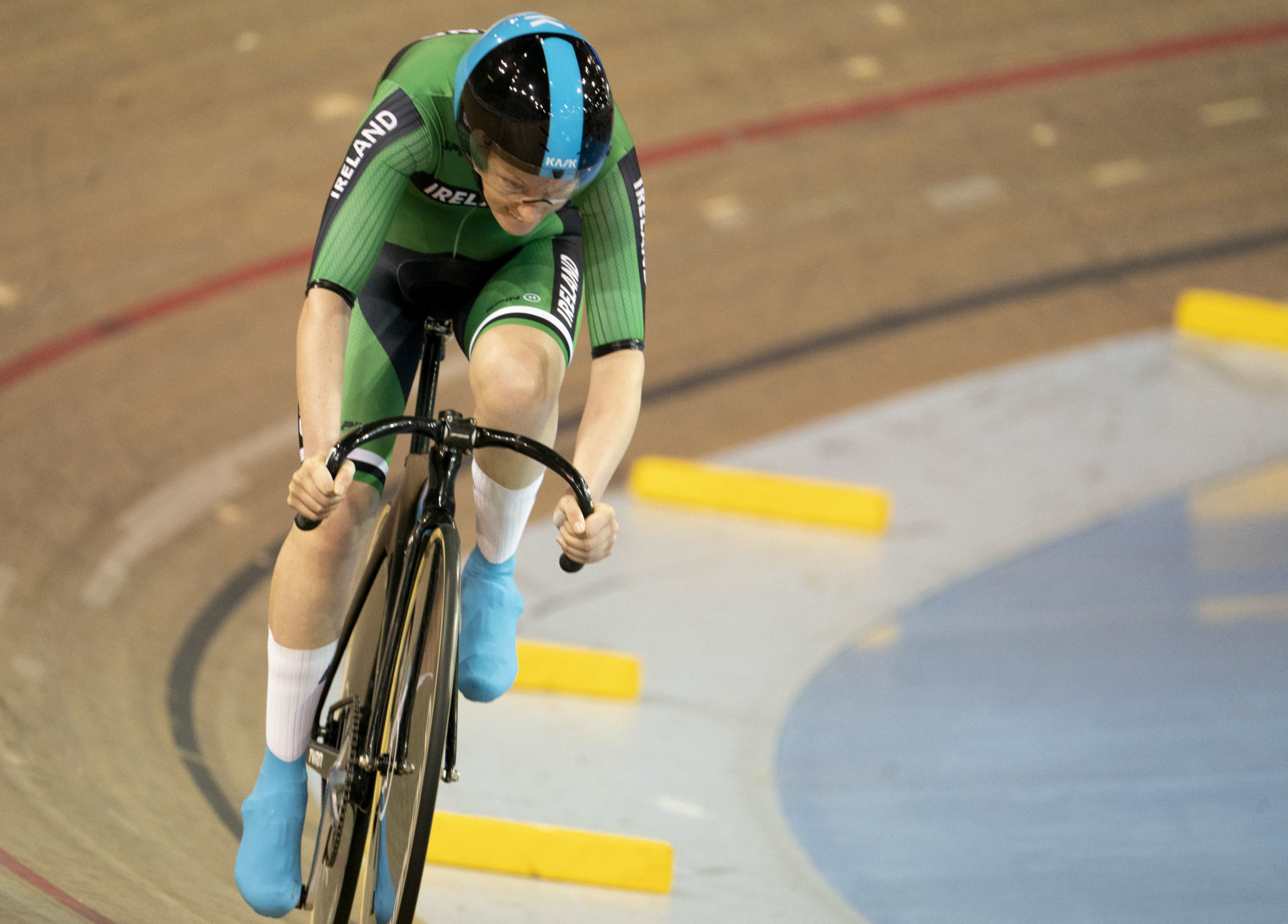 "I basically have about 30% function on my right side. I woke up one day and I'd lost the power in my right side completely."
Originally the Irish athlete focused her efforts on rehabilitation that would eventually see her return to Gaelic football.
After 18 months of attending the physio, Timothy was aware that this would not be the case and began to adapt to the new situation.
"I got in contact with Cycling Ireland through my GP who told me I should look into Para sport. I [then] just got in contact with the development coach Cathal Miller."
Miller represented Ireland twice at Paralympic games, in 2008 and 2012, and also was a flag bearer at the London games. He has been development coach in para-cycling for a number of years now.
After attending a training session and watching the various athletes at work it opened up another world of sport for Timothy.
"It opened my eyes to what para-sport is all about. I always thought para-sport was maybe [someone with] a spinal injury, visually impaired or an amputee," Timothy said.
In the beginning, Timothy struggled to make an impact in her new sport, largely due to the difficulty of cycling in general.
After a while, with her previous athletic background, she began to make huge forward strides while concentrating solely on improving her own personal best times.
Little attention was paid to medals, but the hard work translated quickly into success in the form of a bronze medal in the 10 km scratch race at the Track World Championships earlier this year.
Despite the significant improvements Timothy made in para-cycling, it was difficult to come to the realisation she would never see a return to full motor function on her right side.
"September last year was the first time I realised this is what I'm going to do, I'm going to be competitive, my goal is to get medals and put everything into this."
Team Ireland has already opened up some slots at the Tokyo Games, none of which have been designated yet.
There are two more qualifying events to take place next year that could expand the list of athletes that will represent the country in Japan.
For Timothy, the bronze medal she won has given her a jolt of confidence at the right time and hopes it can be used as a springboard for success in Tokyo next year.
The Roscommon woman also hopes to see the sport become more visible in the future for others with physical impairments with or without a prior interest in athletics.
Download the brand new OTB Sports App in the Play Store & App Store right now! We've got you covered!
Subscribe to Off The Ball's YouTube channel for more videos, like us on Facebook or follow us on Twitter for the latest sporting news and content.