General Election 2020, a Premier League winter break and Storm Ciara calling off a number of other sporting events means it's been a quiet day in Off The Ball headquarters.
The big political news this evening has been Minister for Sport Shane Ross losing his Dublin Rathdown seat and in light of that we (I) decided we'd (I'd) take a look back through the archives to recall sport and politics' greatest crossovers.
1. Tony Blair's epic head-tennis skills - 1995
One thing missing from this year's #GeneralElection - leaders playing head-tennis. Here's Tony Blair & Kevin Keeganpic.twitter.com/uCDnm9eRj4

— Sporting Index (@sportingindex) June 8, 2017
The year was 1995 and new Labour leader Tony Blair was looking to cement his place as British politics' coolest leader.
He had just mentioned Eric Cantona in his big conference speech and took a moment out of a busy Labour Conference schedule to play head-tennis with none other than Newcastle United manager Kevin Keegan.
Keegan, who had just 15 years earlier posed for a photo kissing Margaret Thatcher (yes, that happened), was a guest at the conference and helped 'cool' Blair to a total of 23 head-volleys in front of a fawning press. Blair went on to lead 'New Labour' to a landslide victory two years later and the less said beyond that the better.
2. Leo Varadkar's swing and a miss - 2014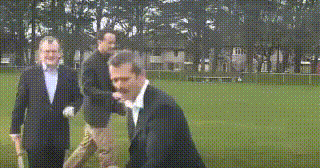 Where better to go next than outgoing Taoiseach Leo Varadkar. Suitably dressed in ill-fitting chinos, a polo and blazer, then-Minister for Sport Leo Varadkar took it upon himself to teach astronaut Chris Hadfield about the beauty of smacking a sliotar. 
Known as the singing astronaut, Hadfield visited Na Fianna GAA Club in Glasnevin to celebrate becoming a cultural ambassador to Ireland in 2014. The only problem was Vardakar had limited – to be polite – hand-to-eye coordination.
Thankfully, Independent.ie had their cameras rolling as he took a flailing swing of the hurl. It's not easy though, Hadfield commented after that "space is a doddle compared to hurling." Indeed.
3. Boris Johnson's run-in with a 10-year-old rugby player - 2015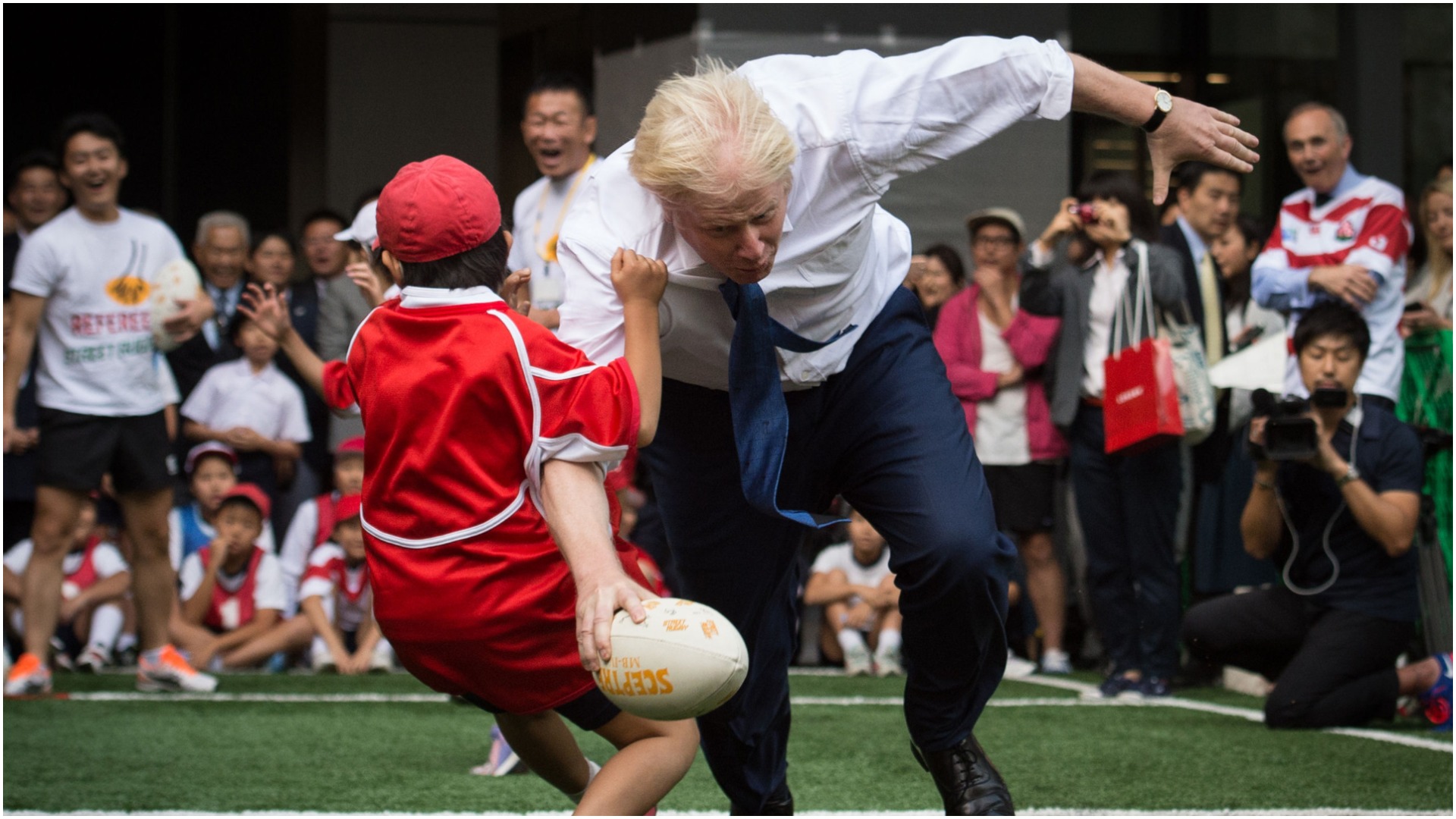 It was ugly, undignified and frankly embarrassing. And that was just Britain's efforts to leave the European Union. Boris Johnson's rugby skills were arguably worse.
The then-London Mayor was in Tokyo to mark Japan's hosting of the 2019 World Cup when he decided to take to the field against 10-year-olds. Never known for his grace and decorum, Johnson hurtled himself forward towards his opposition, his over-excitement causing him to stumble right into one of the smallest children on the pitch.
It was an embarrassing gaffe unbecoming of a politician and unsurprisingly one of his last acts in public life... Oh wait, nevermind.
You can watch the full disaster below:
4. Bertie Ahern joins the Premiership's analysis team - 2001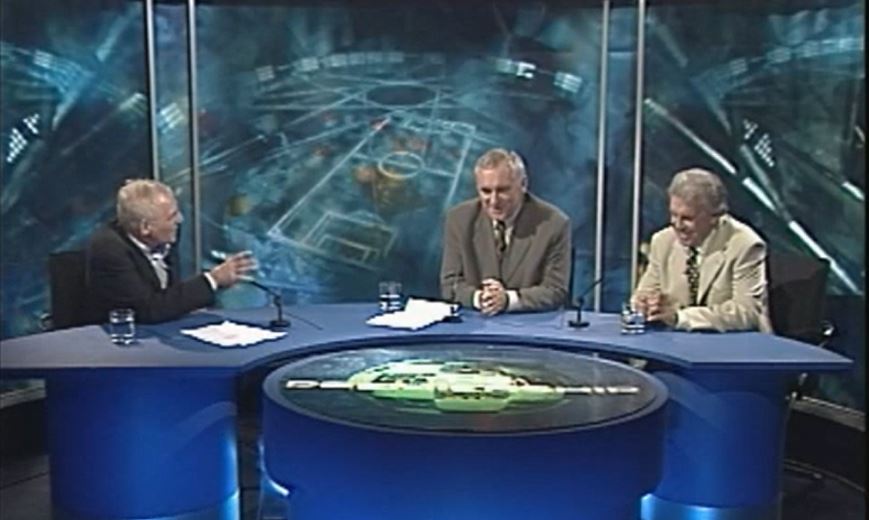 No list on sport and politics would be complete without Manchester United superfan Bertie Ahern. The then-Taoiseach took the unusual decision to join RTÉ's Premiership highlights show for a once-off masterclass in football analysis.
The Fianna Fáil leader pontificated on Manchester United's "Luke Chapman" (Luke Chadwick) and commented on Jimmy Floyd Hasselbank's sending off for an elbow on Arsenal's Martin Keown: "The second one is certainly an upper-cut..."
The appearance led the Independent to write the following week that the Taoiseach should consider giving up his day job. If only.
5. George Bush calls out terrorists from the tee box - 2002
It was tough to choose between George Bush's iconic tee box call-out and Donald Trump's WWE appearance for the final place on this list but, ultimately, WWE isn't a sport and Donald Trump isn't really a politician.
So there we have it. The year is 2002, America has declared war on terrorism. The country needs leadership in the wake of the tragedy that was 9/11 and George Bush is ready to step up to guide his country through - just after he finishes this round of golf.
"Now, watch this drive." The words were strong but the sentiment was sad, it would be funny if it wasn't so serious.
Any classics that we left out? Let us know over on Twitter!