Nutritionist Daniel Davey served up a buffet of brilliant tips on this Wednesday's OTB AM about how to get the most out of your daily nutrition.
Davey played Gaelic football at inter-county level for Sligo and won an All-Ireland club football medal in 2016 with Ballyboden St' Enda's in Dublin.
A certified Strength & Conditioning Specialist, Davey has also been involved with successful sports teams throughout his post-playing career, most notably being the nutritionist for both Leinster rugby and the Dubs football teams.
Check out daveynutrition.com for more information where Davey and his team has various plans for you to achieve goals like performance, muscle building, fat loss and health improvements.
The aim is to translate the science of nutrition into practical information like recipes, articles and meal guides on the website www.daveynutrition.com.
Daniel Davey's Nutrition tips
Break big goals into smaller steps
According to Davey, the first thing to do in order to ensure that you reach whatever one's fitness goal is, is to break it into smaller steps.
"Success comes around having a good idea around what your priorities are, and working towards that," Davey said. "You shouldn't be afraid of making small steps.
"No matter how big the goal is, you still need to break it down. Whether it be an exercise goal, sleep or nutrition, if you want to achieve something and sustain that success, you have to build the skills, knowledge and practice up over the course of time.
"If you try and do something overly extreme, there is a kind of alarm system in the brain going, 'geez, what's going on here? We've had a good December, we've had a good lead into Christmas, and now you are trying to restrict us'.
"That is why it is difficult to sustain that success. So, one or two things at a time."
Healthy food doesn't need to be bland
Many people are afraid of diets as they feel that healthier foods are not as tasty. However, Davey insisted that proper nutrition requires simple skills which can make any and all healthy food taste great.
"That is why I place so much emphasis on cooking," Davey said. "If you don't have the skills to prepare something tasty, or you don't have the things in the cupboard, it is very difficult to make very tasty meals.
"If you learn a new skill or a couple of very simple recipes that are tasty, that you enjoy and you can go to, it makes your life an awful lot easier.
"Going back to your three meals... making sure there's a good source of protein at each one, and particularly at breakfast, is absolutely critical.
"That will help to manage your appetite. Then having a clear structure about when your snack is. That is what your work environment brings."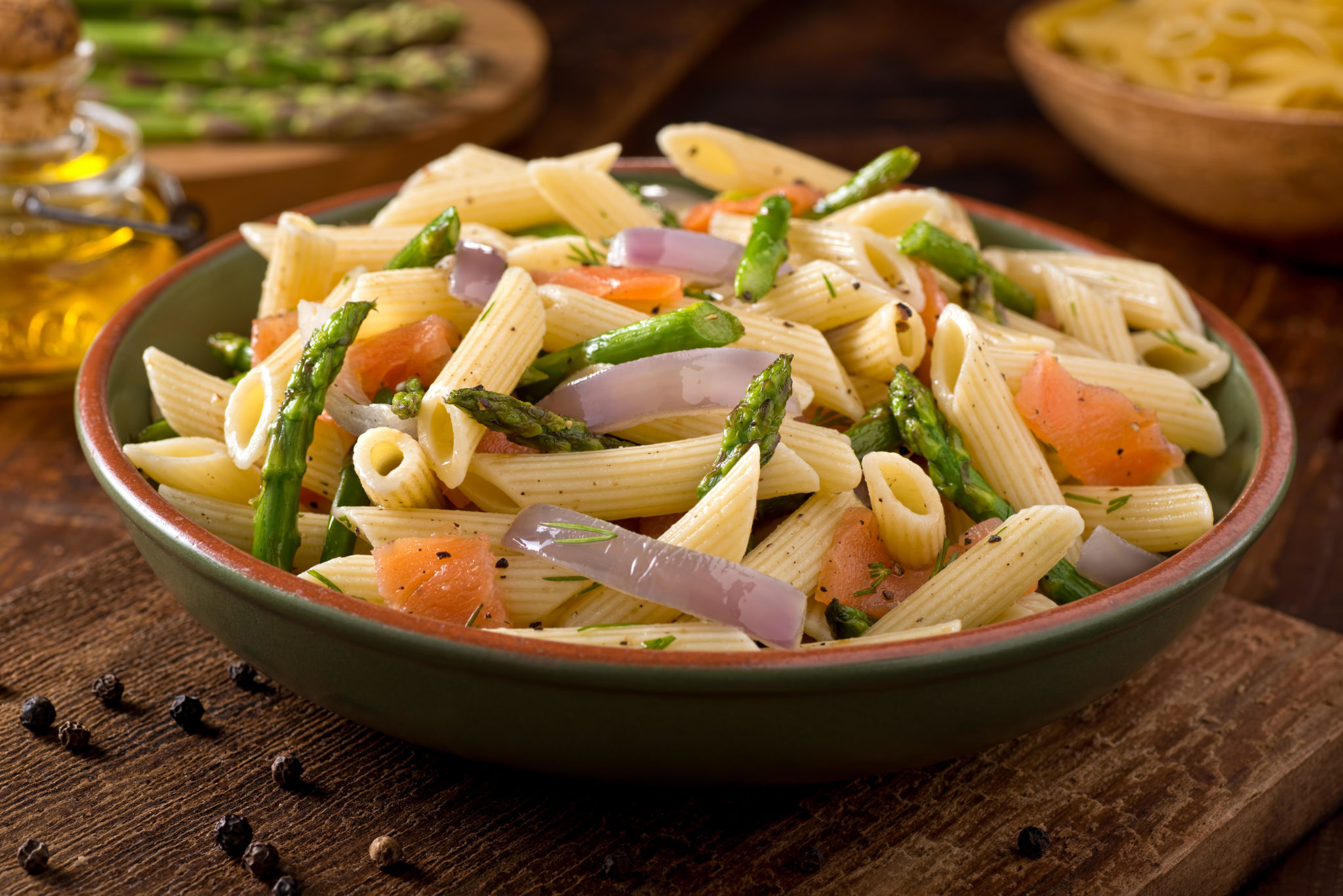 Fish and eggs are great
While protein is vital in any meal, the source of the protein is equally important.
"Something that's egg-based is great," Davey said. "A frittata, or baked eggs are very simple.
"Then what I like is, if you can, get used to making one good fish dish a week. Going back to setting your goals, if you can have a couple of days, I mean we used to have 'fish Fridays' and things like that.
"If you can set a day; for me I always try to start off my Monday with a fish dish. That could be something like a fish pie, or a simple pasta bake with salmon in it.
"These are very easy to make, and they are great for lunch the next day. Another one is a curry. You can't go wrong with a curry, and it gets better and better as the week goes on."
'Dose defines the poison'
Davey did not rule out any foods. However, what he did suggest was that moderation of certain foods was key, and that focusing on reducing certain things at certain times of the day was the key to proper nutrition.
"It's not what you shouldn't be eating," Davey said. "It is more about the portion of anything, so the dose defines the poison when it comes to any food. It is the same with alcohol.
"What I thought would be more useful would be how you approach the year. One of the biggest mistakes that someone can make is not having something on paper.
"Putting something down, having a date on it and having clarity around what your priority is."
Don't be overly ambitious about tracking nutrition
One of the biggest mistakes a lot of people make, according to Davey, is taking things too far too quickly, as these overly-ambitious tasks often cannot be followed up on.
"Don't be taking on something overly-ambitious," Davey said. "People go crazy tracking all of their food on apps and things like that.
"You don't need to do that. It's no harm to review what you are doing, but don't go and obsessively track everything. Don't do anything that is overly unrealistic."
| Bing-bang January food and drink resolutions are a waste of time | 🍔

Why you should focus on sustainability over short-term extremes & self-inflicted misery, if you are looking to revamp your diet in the New Year...

Leinster and Dublin nutritionist Daniel Davey on #OTBAM 🍽️ pic.twitter.com/0LVsNmSBAP

— Off The Ball (@offtheball) January 5, 2022
'Five' things to have in your press
Everyone has their preferred foods, and what some people love, others cannot stand to eat. However, Davey did suggest that there are some foods that should be in everyone's cupboards.
"I would say there's lots," Davey said. "But when i went to the cupboard this morning, there is always oats, there's always nuts, yoghurt, eggs and beans.
"If you wanted quick beans on toast, bog-standard beans. You could always do a baked eggs with beans for lunch. And this time of year, frozen veg and frozen fruit.
"There's no excuse for not having some sort of frozen veg or frozen fruit. You can make a smoothie bowl, you can make smoothies, you can even make stuff for on top of your porridge."
No harm giving yourself a dry January
One of the biggest trends after a festive December is to limit the amount of alcohol consumed during January. Davey, however, does not believe that it is specifically necessary do do that.
"I'm not big on anything that is overly-restrictive," Davey said. "I will say that it is no harm to give the system a break if you've had a big December.
"But, if you are a moderate drinker, you enjoy a drink on a Friday or Saturday night and it isn't excessive, then there's no reason that you have to have a dry January.
"Having said that, if like a lot of people you've consumed a lot of alcohol, it is no harm giving yourself a bit of a break."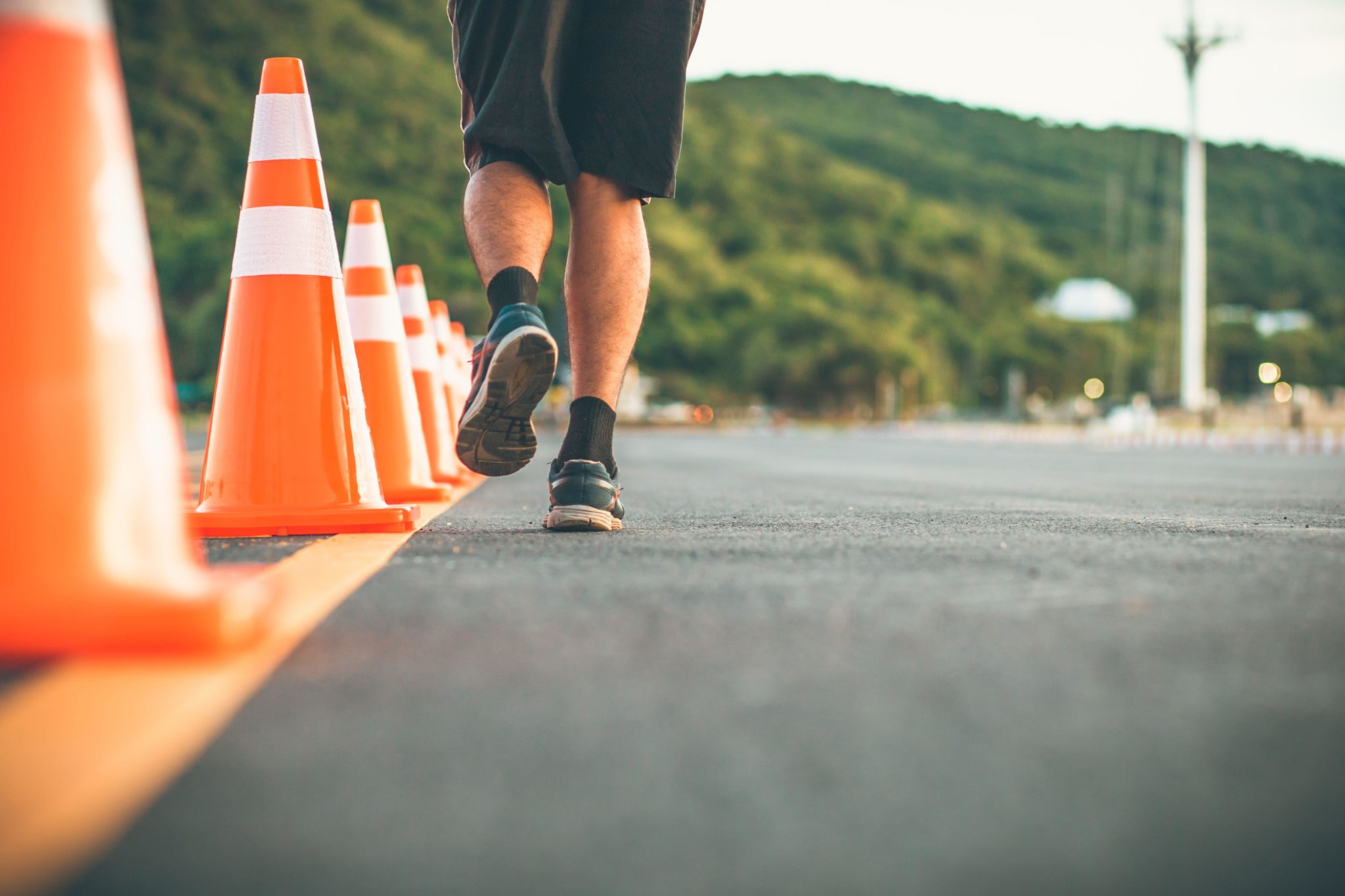 Nutrition and exercise must be a balance
Losing and maintaining body fat is all about balance. Davey insisted that, no matter how much you exercise, you cannot successfully maintain your goals without proper nutrition.
"Exercise accounts for quite a small percentage of the calories that we burn in any given day," Davey said. "If you are looking to improve your body composition, it is next to impossible to do it through exercise alone.
"Research has proven that if you don't have a good nutrition strategy alongside your movement and exercise, you are destined not to succeed, or certainly not to sustain that fat loss.
"Nutrition is fundamental."
Watch out for processed meat
Finally, while many have been told that red meat should be avoided, Davey suggested that it was more specifically processed meat that should be watched out for.
"Red meat can still fit into the diet," Davey said. "Are we overly-reliant on red meat? In some cases. But it is more so processed meat that we have to watch out for.
"It is more so our processed hams and meats. There is a protective effect if you are eating lots of vegetables too. So, if you are accompanying your meals, whether it be a bolognese or a lasagna or whatever, and there's loads of vegetables in there, that's a positive thing."