After driver Bubba Wallace found a noose in his garage, the spotlight was thrown on a potential racist incident in NASCAR.
As the investigation into the matter found no crime, we spoke to Yahoo Sports' Jay Busbee about the state of NASCAR in 2020, as it has banned the Confederate flag and looked to appear more inclusive to minorities.
Busbee spoke about the 'rebellious' nature of the sport and its fans, set up as an offshoot of cars that were running moonshine - an origin that continues to run through the sport to this day.
With this in mind, arguments over the Confederate flag continue to rage, with some proponents saying it represents 'heritage, not hate'. However, the organisation has officially distanced themselves from a symbol that many see as exclusive to African-Americans, due to its link to the slave trade.
"It is interesting, NASCAR used to associate itself with that flag many years ago - you would see it on the covers of programmes and on t-shirts. But NASCAR long ago got the flag out of its official usage, and now you will only see it on flagpoles on trucks on the infield.
"That is what they were trying to avoid. For many fans of colour, and white fans, you see that flag and you immediately associate it with racism. So you don't want to go to a NASCAR rally because you figure it's welcoming to racists, so it won't be welcoming to you."
With such a complicated history, and with the current backdrop to American tensions after the death of George Floyd, the case with Bubba Wallace could scarcely have come at a worse time.
NASCAR's battle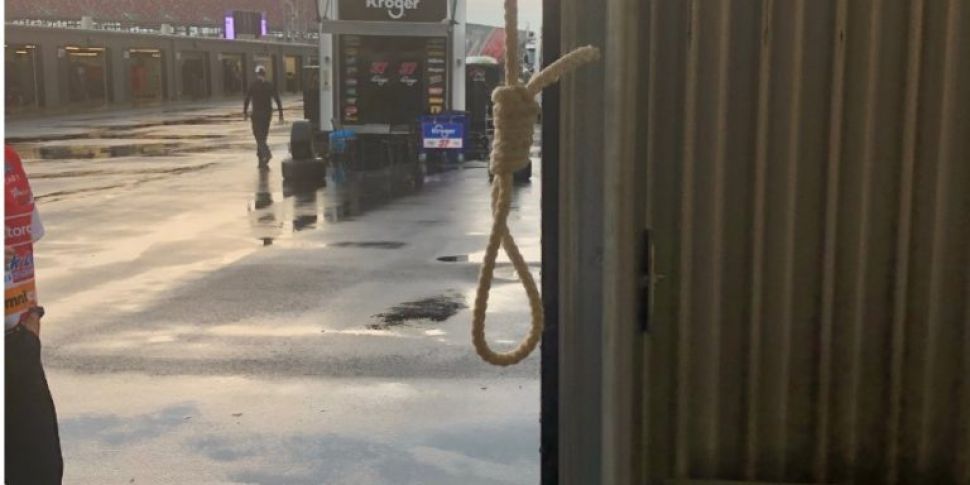 Wallace's team-mate found a noose in their garage, and the FBI were alerted to a possible hate crime. A subsequent investigation found that it was left there in October 2019, but some have continued to be concerned over its origin even after the investigation's conclusion.
"As it turned out, the noose had been there since October - the track had been closed due to the winter and COVID-19 precautions. It was literally a one in 40 chance that Bubba Wallace would end up with this particular stall.
"The fact that it was there at all has got lost is why it was there in the first place. You wouldn't find a noose in a coffee shop or a book store. To have it hanging in the corner of a garage, no matter how 'innocent' - that is what NASCAR is pushing back against.
"The best estimation is that it has been tied by someone who has just been completely throughtless, but when you consider that Wallace had just come out in support of Black Lives Matter, there was a rally outside Talladega earlier that day to protest the removal of the Confederate flag [...] when you add that all together, it is not a hard leap to make that this was deliberately targeted at Bubba Wallace."
While it is worth reiterating that the FBI investigation found no crime, Busbee elaborated on the coalescence between racism and NASCAR.
"It is infuriating, as someone who has grown up as a fan of the sport and someone who covers it, to see these racist elements that are still present in the sport.
"NASCAR itself is not a racist sport, but a lot of racists really enjoy NASCAR.  They find that it is a place where they can express what they want to express. And NASCAR, to their very great credit, has said: 'Enough - we don't need or want you in the sport. Hit the road."
"
Download the brand new OTB Sports App in the Play Store & App Store right now! We've got you covered!
Subscribe to Off The Ball's YouTube channel for more videos, like us on Facebook or follow us on Twitter for the latest sporting news and content.