The Mercedes Formula One team has re-purposed its factory in Northampton to manufacture breathing devices to help in the fight against coronavirus.
The UK-based German motor racing outfit teamed up with engineers and clinicians from the University College London to develop a breathing aid that can help keep COVID-19 patients out of intensive care.
Professor Mervyn Singer is a hospital consultant at UCL and explained how important the device could be.
"These devices help save lives by ensuring ventilators are used only for the most severely ill," said Singer.
"We and others are finding that a significant proportion of patients treated with CPAP can avoid mechanical ventilation."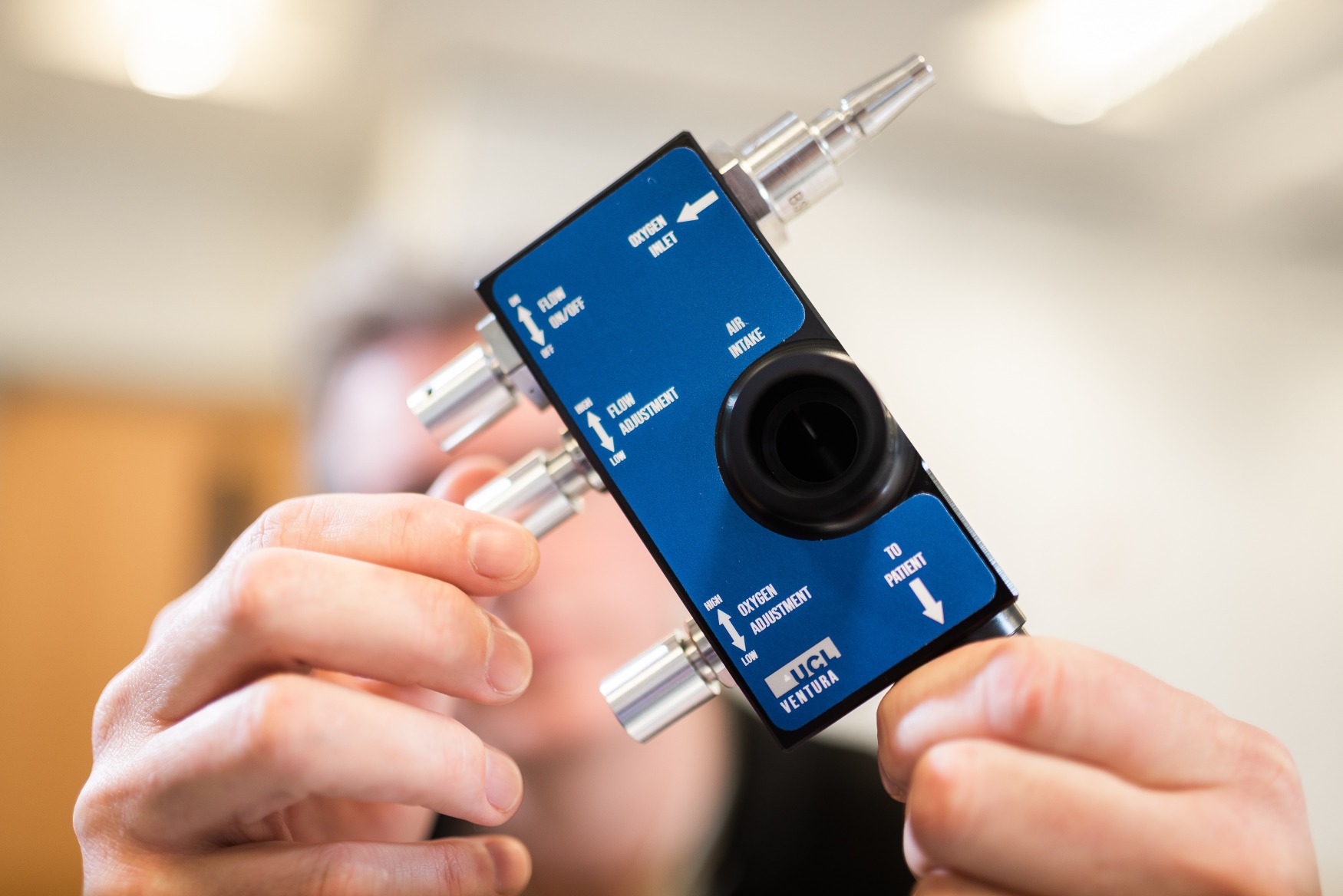 "The breathing aid was produced within a rapid timeframe – it took fewer than 100 hours from the initial meeting to production of the first device," reveals the Mercedes statement.
The design for the breathing aid, a Continuous Positive Airway Pressure (CPAP), has been made freely available by Mercedes-AMG Petronas and UCL to governments, industry manufacturers, academics and health experts worldwide.
The CPAP has been used extensively in hospitals in Italy and China to help Covid-19 patients with serious respiratory problems to breathe more easily, when oxygen via a face mask alone alone is insufficient.
UCL conducted successful patient trials at their hospital and sister hospitals, and has also refined and modified the device to create a Mark II version, which has shown up to 70% reduced oxygen consumption in healthy volunteer assessments.
The original device, called the UCL-Ventura, was given regulatory approval in the UK and the government there has placed an order for up to 10,000.
The devices are being produced by Mercedes, at a rate of up to 1,000 a day, at their HPP technology centre in Brixworth, Northamptonshire.
Currently, 40 machines that would normally produce F1 pistons and turbochargers are being used for production of the CPAP devices, and the entire Brixworth facility has been repurposed to meet this demand.
Subscribe to Off The Ball's YouTube channel for more videos, like us on Facebook or follow us on Twitter for the latest sporting news and content.