With Eddie Hearn's back garden Fight Club set to take place across this weekend in Essex, OTB AM looked at some of the top bouts that are on the cards in what is expected to be an exciting weekend for boxing. 
OTB Sport's boxing intellect Ronan Mullen took us through some of the key fights he believes will be worth watching this weekend.
Eric Donovan vs Zelfa Barrett
The time is soon approaching for the 'Lillywhite Lightning' to grasp the opportunity he has always wanted. A shot on the main stage.
This bout is perhaps the most talked-about fight on the undercard, as Eric Donovan hopes to overcome Manchester's next big name in Zelfa Barrett.
"It's a well-matched card. All the fights I think will be well matched but it's all about the Donovan/Barrett fight.
"He knows what it's like to step up to tough tasks. All Eric every wanted was a chance and now is the time he gets it. He will put on a great display.
"From day one Zelfa Barrett was lined in succession to be the next big thing from the Manchester city scene. He always handled himself outside and inside the ring. He's just a great fighter."
"As good as Barrett is, he has one blemish on his record, a defeat to Ronnie Clarke who is a southpaw boxer. Donovan will now be the third southpaw Barrett will fight."
Both men have been in the world of boxing for quite some time with Donovan involved a highly competitive amateur level while Barrett has made his mark on the professional scene.
"Barrett has been a professional boxer for six years and had some tough fights while Eric probably has had it plain sailing to this point, but I still cannot back Eric for this fight. I'm delighted he's got this opportunity."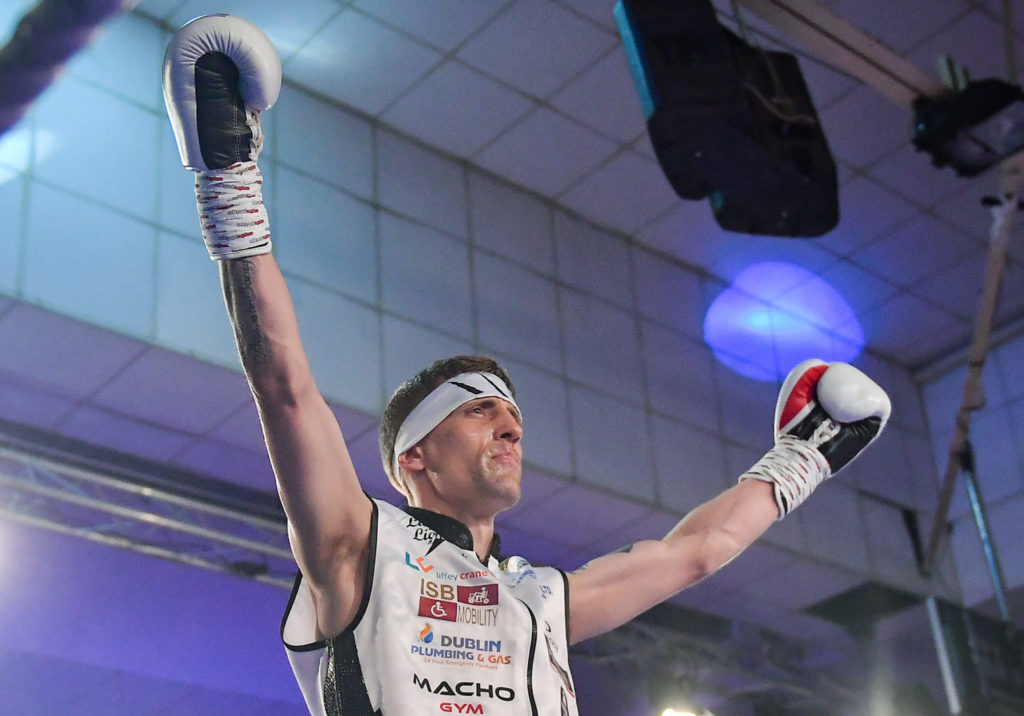 Shannon Courtenay vs Rachel Ball
Shannon Courtenay will aim to extend her unbeaten record to six bouts against Rachel Ball, live on Sky Sports, where they will meet for eight two-minute rounds.
"I think the most interesting fight on a broader perspective is Shannon Courtenay against Rachel Ball. It highlights the incredible journey that women's boxing has been on.
"This fight is two prospects more than the quality of a world title fight, but the fact that they're on the card shows the progression that women's boxing has made.
"A few years ago, on this part of the world, from a professional standpoint women's boxing was nowhere to be seen. Now you see it on big cards and producing phenomenal displays.
"It's great to see that they're getting this profile."
A big talking point surrounding this fight is Courtenay insisting that female boxers would get more knockouts if they were allowed to box three-minute rounds.
Carl Frampton vs Darren Traynor
The Belfast boy Carl 'the Jackal' Frampton who is currently campaigning at junior lightweight, will make a stop at lightweight against Scottish veteran Darren Traynor.
"The progression of Carl Frampton has been stilted by things recently. Frampton at the moment is citing himself as the greatest Irish boxer of all-time. He has three world titles, he is a two division champion and beat Leo Santa Cruz who was king of the division."
The 33-year-old returns to the ring for the first time since November hopes to get his world title shot against Jamel Herring. That, however, is all dependent on Frampton beating Traynor in Eddie Hearn's back garden.
"It looked like he was going to call it a day after losing in the re-match to Cruz in 2017, but he decided to stay on. He thought he didn't have to build himself up again and should get a world title fight. So, he's not where he wants to be."
"He's just been so unfortunate. The COVID pandemic has put the knockers on the fight he was supposed to have before his bout with Herring who is a World Champion."
Frampton had been slated to take on Vahram Vardanyan but was scratched due to the Armenian's difficulty getting a visa.
"I feel he will find it difficult to pump himself up for tomorrow's fight. Frampton is now fighting a last-minute replacement. He is not at the stage of his career where he wants to be involved in takeovers."
"So, hopefully this is his last fight before a World title fight with Jamel Herring which is could be tipped for November."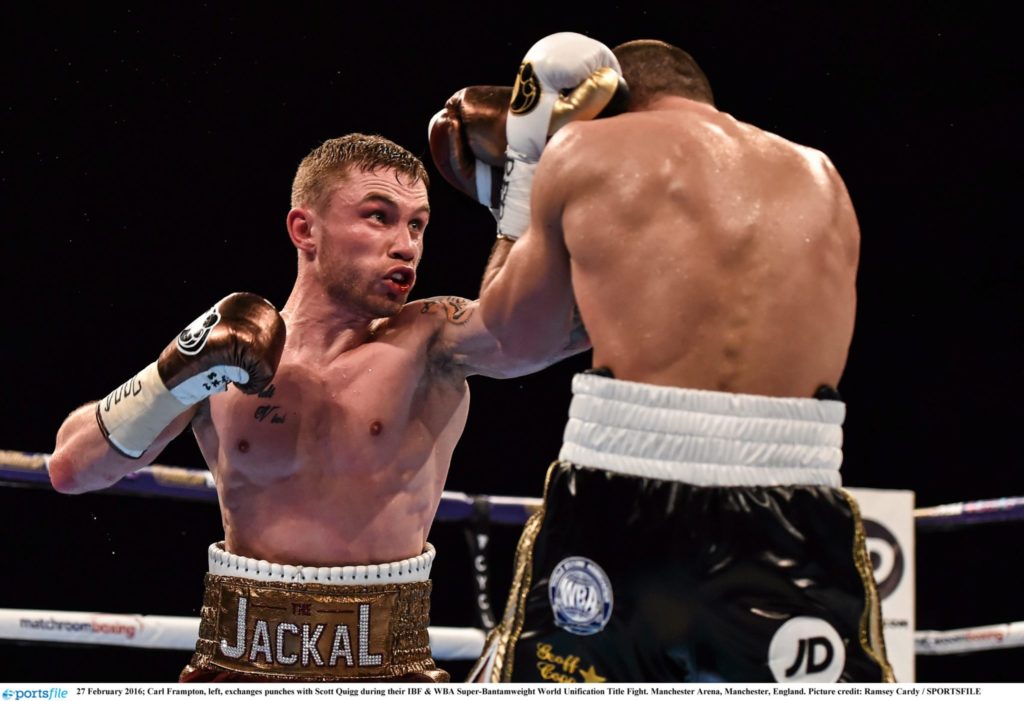 Download the brand new OTB Sports App in the Play Store & App Store right now! We've got you covered!
Subscribe to Off The Ball's YouTube channel for more videos, like us on Facebook or follow us on Twitter for the latest sporting news and content.