"Bye bye my friend, I'm leaving." - The opening lyrics of the newly released Oasis song 'Don't Stop' are pretty pointed. Given the song was written somewhere during the 2008 tour, you can be sure what it's about.
He has done exactly what he hoped for with the release of a never-before-heard Oasis song
Noel Gallagher's Twitter account announced the news earlier this week and in the early hours of Thursday morning, a demo from 15 years ago was released to the public.
There's just one snag, it's not an Oasis song. It's a Noel Gallagher song.
The feud between the Gallagher brothers is old, tiresome and an undying element in any interview they conduct now. This song, though, is both poetic in its timing and in its pointedness.
"The timing of this is not coincidental at all, Noel will only release things when it suits him", Paul Moore said on Team 33.
Reading more into the lyrics of this song, Colm Boohig also thinks there was more to Noel Gallagher's thinking than his claim that he 'stumbled upon' some old material.
"Noel has a penchant for being poignant. There's a lyric in the chorus that goes, 'Don't Stop you're clapping' and every Thursday in Britain [at the moment], people are applauding the NHS".
If you delve deeper into the lyrics of the song as a whole, this theory does seem to hold some truth, particularly in the bridge.
"From time to time, though we're whole worlds apart
You will still hold a groove in my heart
From time to time, we will fall side by side
You'll still have that look in your eye"
So is it a homage to the NHS or is it a dig at his younger brother? It's both.
Since relaunching himself as a solo artist, Liam Gallagher has undoubtedly held centre-stage over Noel. His relatability and ability to connect with people using social media is something Noel has been unable or unwilling to harness.
Liam's frontman persona and charisma have allowed him to get back into the mainstream again and grow a younger audience, while Noel's social media presence comes across as a corporate entity.
"For the first half of the decade, Noel had the place to himself and everyone thought he was this 'god-like' genius", Colm Boohig said.
"So he had the talent, he was thriving with the High Flying Birds.
"He has the humour, he would have everyone in stitches. In the meantime, Liam was nowhere to be seen after the inevitable demise of Beady Eye and it looks like we've seen the last of him".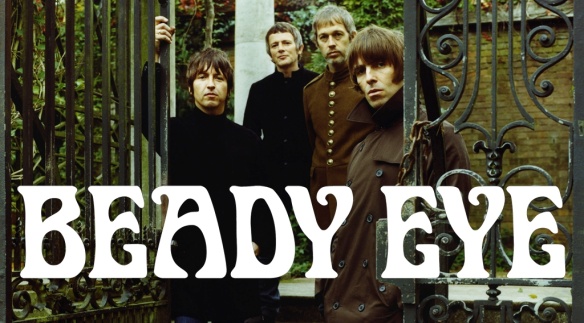 "Then in the middle of the decade, out of nowhere, the video of Liam strumming a guitar in a pub in Mayo appears and suddenly people are like, 'Jesus, Liam Gallagher'. Five years later, he's once again the main attraction".
"Liam must be the most relatable middle-aged man on social media and because of that, he has garnered this new cohort of young fans. Because of that, the dynamic has changed so much over the past ten years".
So with the dynamic shift in popularity, this song, which Noel is not only on lead guitar but also lead vocals is a friendly reminder of his place in the history of Oasis.
"Noel decided, that this song wasn't good enough for a B-side of those last two albums ['Don't Believe the Truth' and 'Dig Out Your Soul'], so that's another way of him saying, 'I didn't even put this as a B-side on two of the worst Oasis albums and it's still a bit of a tune".
"He's saying, 'that's what I can do; I can just pull these songs out of my arse, that's how easy it is for me to do. Not like your man over there [Liam], who's still singing my songs to this day," said Colm.
The biggest message this song sends though is how big a cultural impact Oasis had in their time when a song, which wasn't good enough for any of their albums, has still amassed such excitement.
Since being released earlier this week, it has almost reached the magic one million views mark and will continue to grow as the weeks go on.
Oasis fans are unapologetic about their loyalty to the band but this song is another reminder as to why they gather such support in the first place. Even their bad stuff is pretty good.
"I've listened to it so many times now and I think what it's going to be is my song of the lockdown," said Colm.
"For me, it's like a perfect song for a sun holiday and you're on the beach and feeling a little worse for wear. You can just throw this on and it's relaxing. Then later on in the day, when you go at it again, it's the first song you put on".
So with one simple swoosh, Noel Gallagher has managed to show off his writing ability, piss off Liam and have Oasis fans crying out for more.
If that's not classic Oasis, I don't know what is.
Download the brand new OTB Sports App in the Play Store & App Store right now! We've got you covered!
Subscribe to Off The Ball's YouTube channel for more videos, like us on Facebook or follow us on Twitter for the latest sporting news and content.