As the biggest fight in British boxing history is all but confirmed, journalist Kieran Cunningham joined us to discuss the impact of Daniel Kinahan on the Fury-Joshua bouts.
Two fights have been confirmed by both Tyson Fury and Anthony Joshua's camp. Eddie Hearn confirmed the news from Joshua's side on Wednesday.
"The main positive news is that Joshua and Fury have agreed to a two-fight deal, in essence. The most difficult part of any deal is the financial element. I believe we're in a great place where both guys have agreed to what that should be."
Tyson Fury praised Daniel Kinahan for getting the fight 'over the line' in an Instagram post on Wednesday.
"I'm just after getting off the phone with Daniel Kinahan. He's just informed me that the biggest fight in British boxing history has just been agreed."
Daniel Kinahan's role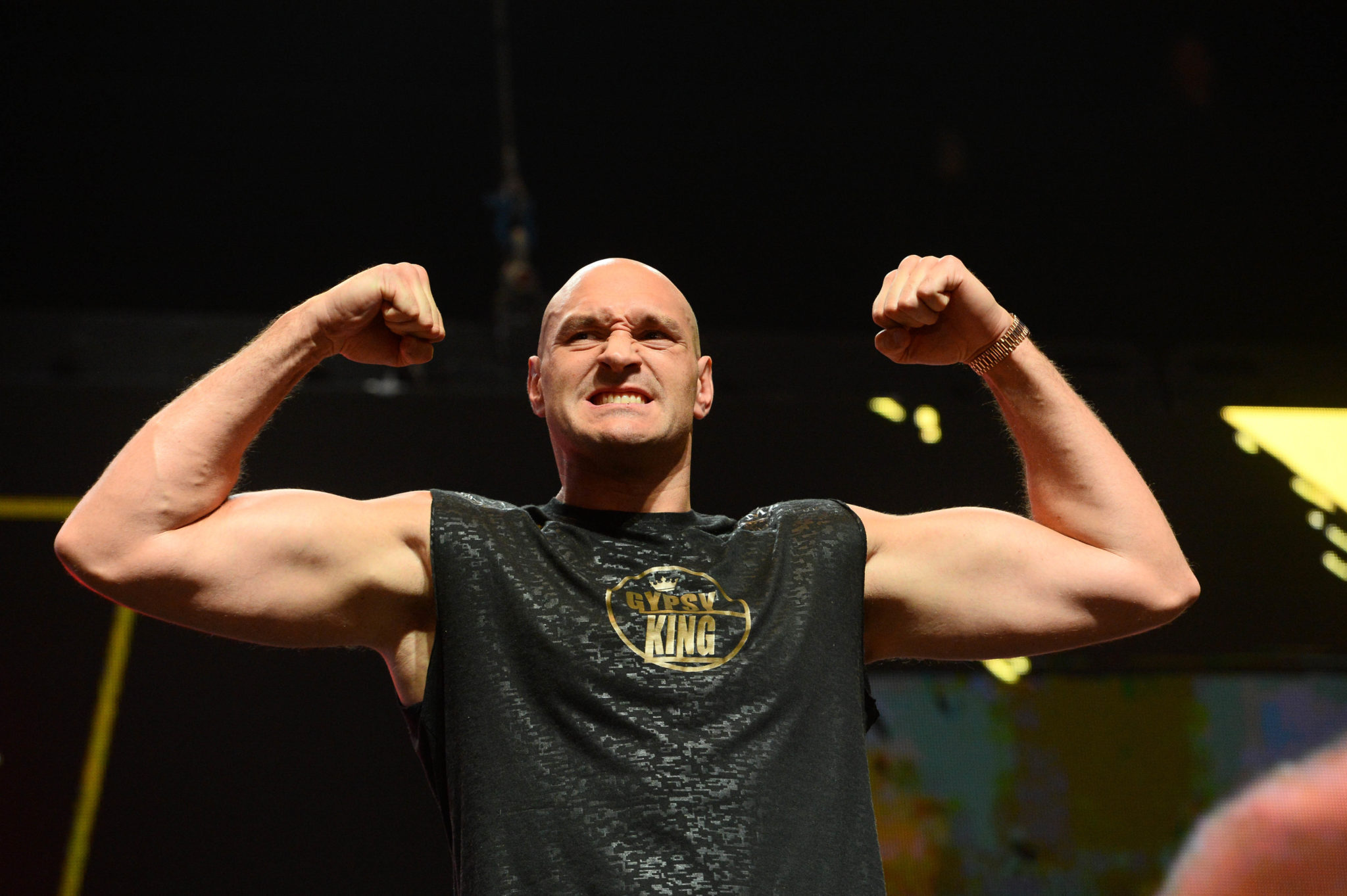 Cunningham believes that the name Daniel Kinahan should be familiar to everyone 'unless you have been living under a rock.'
That such a high-profile figure in Irish life has been at the forefront of such a big deal caused Cunningham to reflect on Kinahan's story arc.
"This is the culmination of what has been happening for about four months now - it is clear that this is part of a game.
The game that is being played is to get Daniel Kinahan into the position where he is a major power broker in the world of boxing.
"Effectively, Daniel Kinahan has made this fight, according to Tyson Fury. It is interesting that the Instagram post has been edited to remove references to Daniel Kinahan, which adds to the extraordinary nature of this story.
"It is very, very damaging for boxing and it makes us question where boxing is going."
International story
Kinahan is now becoming an international story, due to his involvement with Tyson Fury.
"I wonder now if 'Streisand Effect' is now coming into play," said Cunningham.
"I've seen today that people like Matt Dickinson of the Times of London linking to stories from Irish newspapers about Daniel Kinahan. I know Piers Morgan has started to take an interest in it.
"Gary Lineker tweeted 'Yes!', that he was excited about this fight, and then people got back to him saying to Google Daniel Kinahan. He later deleted the tweet, saying that he had been reading into it and it had been very interesting.
"I think now, when the press conferences come around for this fight, I think the media have to start asking questions.
"Nobody can ignore the questions anymore."
Passing the torch?
Cunningham believes that Kinahan has his eye on a seat at the top table in boxing.
"If you look at the world of boxing now; Bob Arum, has been a huge figure for fifty years, is 88. Don King is 88, Al Haymon [...] he is 65, which is traditionally a retirement age.
"What people need to realise about Daniel Kinahan [...] is that he is obsessed with boxing and he wants to be the king of boxing. He wants to be the equivalent of a Don King and a Bob Arum.
"I think he sees a vacuum coming to be the main power broker in the world of boxing, because of the profile and the age of the people that have been running the sport for a long, long time.
"Brokering a deal like this pushes him right up there, because of the figures that have been mentioned around this fight.
"There is so much hype around boxing, you take so much of it with a pinch of salt. Tyson Fury has said that it will be the biggest fight in British boxing history - in monetary terms, he is right.
"The purses will be ridiculous, around $500m has been mentioned.
"From that point of view, people that love the sport have to really wonder where the sport is going now."
Download the brand new OTB Sports App in the Play Store & App Store right now! We've got you covered!
Subscribe to Off The Ball's YouTube channel for more videos, like us on Facebook or follow us on Twitter for the latest sporting news and content.