Daniel Kinahan will still play a major role in boxing, despite cutting ties with Tyson Fury - according to journalist Kieran Cunningham.
"Over the weekend I've had a lot of conversations with Tyson Fury and what we both decided is that myself, Top Rank and Fury will do all negotiations for fights in the future," promoter Bob Arum told The Telegraph earlier today.
Cunningham believes that international interest in the story is what has changed things for Kinahan.
"A story that never really grew legs outside of Ireland has grown legs in the UK and the United States. It has led to a lot of scrutiny into the way boxing works, and Daniel Kinahan's role at the very highest level of boxing.
"A lot of people have been brushing over this for a long time and, now it has been highlighted, there are people uncomfortable with the situation and uncomfortable with their own reputations being harmed by being associated with Daniel Kinahan."
There are questions over whether this means anything practicably different for Kinahan's day to day role in the sport.
"One of the big takes is that Daniel Kinahan clearly had a plan to be the Mr Big of boxing.
"Various relationships [show this]: KHK Sports in Bahrain, the relationship with MTK when he is announced as an adviser, Tyson Fury announcing that he was the man who brokered a fight with Anthony Joshua.
"I think that Daniel Kinahan was looking to rehabilitate his reputation through boxing and this is a big blow for that - but this does not mean that Daniel Kinahan is gone from boxing. Not by a long shot."
Daniel Kinahan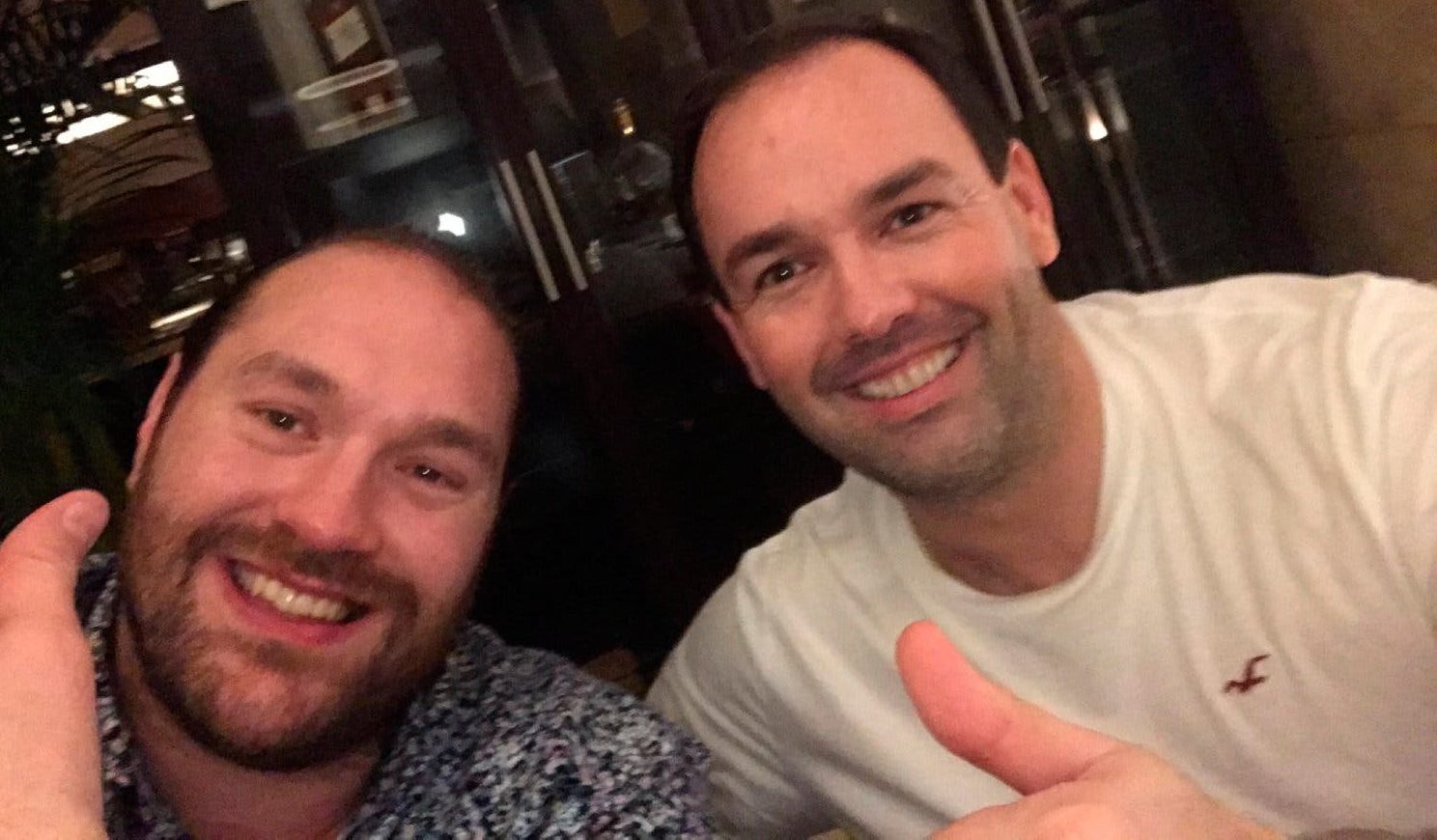 Cunningham also questioned the morality and ethics of boxing.
"One of the major issues with boxing in that nothing talks louder than money. Decisions come down to money, and morals and ethics go out the window."
On a separate point, Cunningham notes that boxing has quite a disparity in terms of wages, and he believes Kinahan has built relationships with boxers by improving their terms.
"There are over 200 boxers on the roster of MTK - a lot of them are ex-Olympians, very talented prospects, champions or world champions. They are looked after really well - that is an important part of the Daniel Kinahan story.
"The way that he set up MTK in 2012, and was there until 2017 until the buyout and now he is back as an advisor - they pay well.
"They pay better to boxers even of a mediocre standard; they have better facilities; some ex-boxers that have fallen on hard times, he has reached out to them and looked after them.
"Because of that, there is a lot of goodwill within boxing. Then there are people that are very worried about Kinahan's involvement in boxing but there is an omertà there; they are afraid to speak out. Very few people have spoken out about it."
Download the brand new OTB Sports App in the Play Store & App Store right now! We've got you covered!
Subscribe to Off The Ball's YouTube channel for more videos, like us on Facebook or follow us on Twitter for the latest sporting news and content.