Less than a week after recording a top-10 finish in the 1500m final at the World Athletics Championships in Doha, Ciara Mageean doesn't expect that the speeds recorded throughout the race are likely to be repeated. 
Ciara Mageean could not escape the slight sense of disappointment that followed a record-breaking night for the Irish middle-distance runner last weekend.
"I talked to my coach having run a personal best to come top-10 in a world championship final," she remembered of the race's immediate aftermath, "and I came away thinking, 'what can I do?'
"My dream is to win world-class medals for Ireland, and I know that I can run sub-four minutes and get into the realms of, I don't know, lets dream 3:55, but I do know that I won't run 3:51.
"That's not a realistic goal for me. Can humans do that? Who knows."
One human who did reach such heights was the winner of Mageean's race, Netherlands' Sifan Hassan; the Alberto Salazar coached athlete coming home at a time of 3:51.95.
"I came off the track and didn't know what time she had run until I met Cathal Dennehy," recalled Mageean of her encounter with the Irish journalist. "I knew she'd won, but when he said 3:51, I just went, 'Eh ... what?! 3:51? That's fast.'"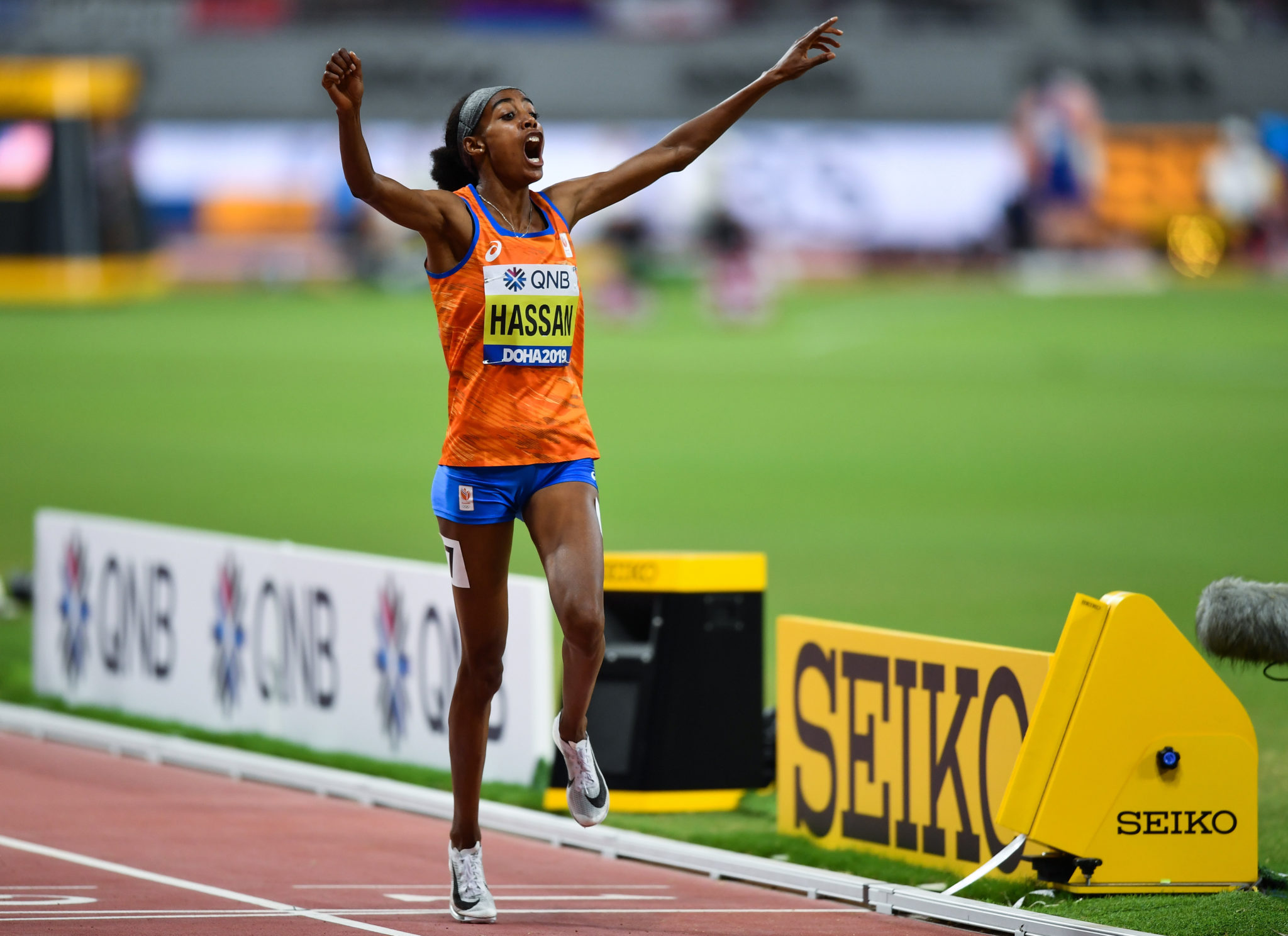 An unprecedented achievement, the full extent of Hassan's championship-record time can only truly be measured when one considers the previous winning runs in this event.
In the five World Athletics Championships prior to this year's edition in Doha, no winner of the 1500m final ran a time that fell below the four-minute mark; Bahrain's Maryam Yusuf Jamal the last to break this barrier in 2007 with a time of 3:58.75.
Despite Ciara Mageean's 10th place finish last Saturday, her time of 4:00.15 would, in fact, have been enough to win the same event in all but two of the last eight championship finals.
With the exception of Tatyana Tomashova, the Russian athlete who ran a time of 3:58.52 in 2003 and was subsequently suspended by the IAAF in 2008 for doping offences, Mageean's run would have been enough to win all the way back as far as 2001.
"That women's 1500 was the fastest 1500 really in history," she noted of Saturday's final. "The girl who came 4th ran 3:54! I watched her cooldown on the indoor track with tears in her eyes.
"She ran 3:54 and came 4th at a world championship final!
"Now, there are performances in that world championship that I am absolutely in awe of because I believe that those athletes have done it and that they deserve the credit for the hard work they've put in.
"Then, when you have athletes with doubts and questions over their head, they ruin that for the rest of us. I train my whole life, I've worked my backside off to dedicate my life's work to athletics and it is so infuriating that people are still out there manipulating it."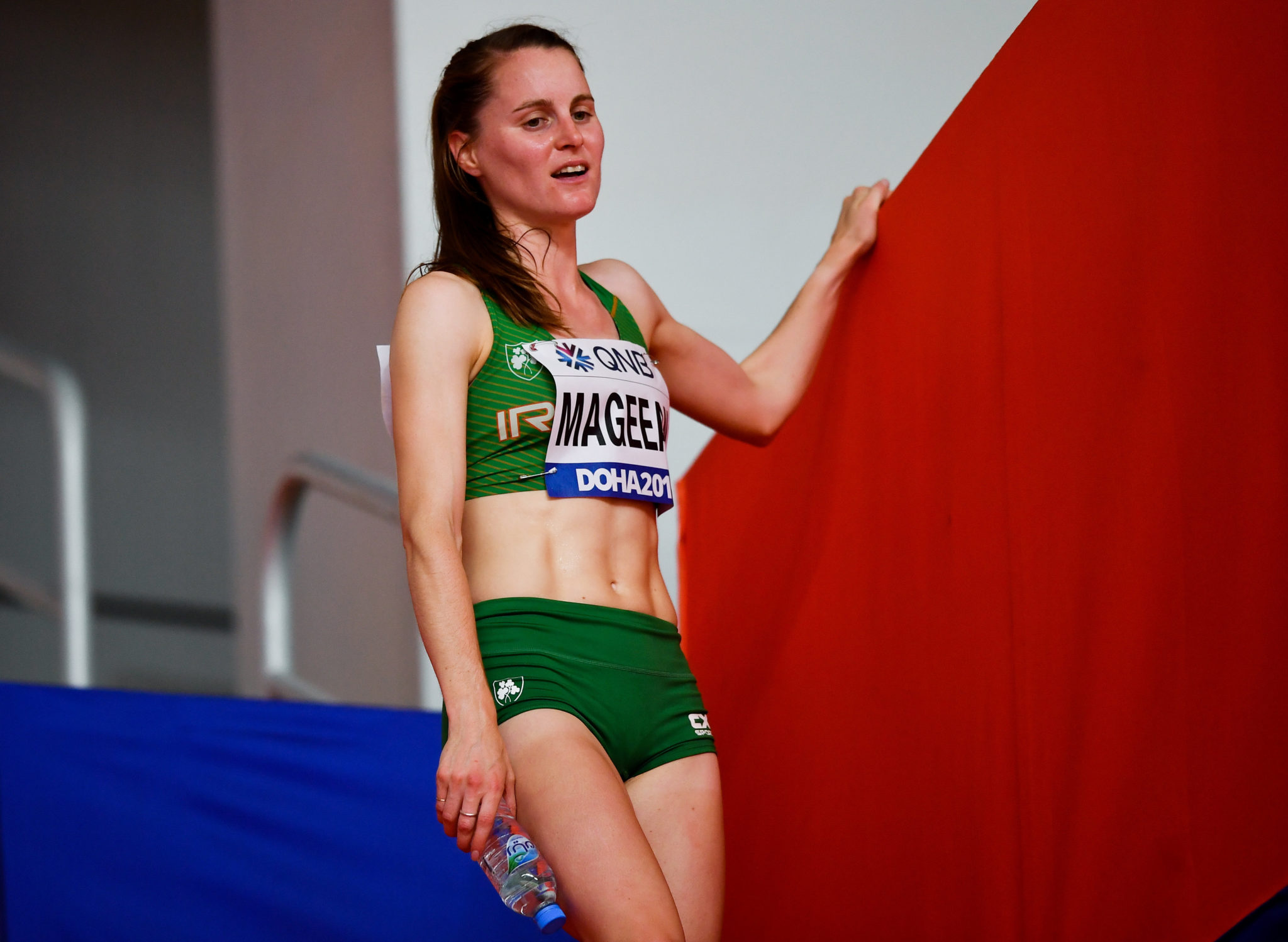 Amid her disdain for those athletes, coaches and shadowy figures who are tarnishing the world of elite athletics, Ciara Mageean's primary focus remains that of her own performances.
"I am absolutely delighted," she admitted, "I came into this season with the aim of making a world final and I made it.
"I'm not going to say I'm content, [and] there is a little disappointment that there is a big gap there between 1st and 10, between even 4th and 10th.
"That's where I want to be running and I want to get myself down there in my career. I believe that there's not going to be another 1500m that's going to be run that fast at a world championship, ever.
"I know that if I can get into the realms of that sub-four minutes that I'm going to be a competitive athlete on the world stage, and that is where I want to be."
You can watch back Ciara Mageean's interview in its entirety here. 
Download the brand new OTB Sports App in the Play Store & App Store right now! We've got you covered!
Subscribe to OTB Sports's YouTube channel for more videos, like us on Facebook or follow us on Twitter for the latest sporting news and content.