Irish Hockey star Chloe Watkins dropped into Off The Ball on Tuesday, where she spoke about Olympic qualification and the future of the game in Ireland.
Watkins is a key member of the team who qualified for Tokyo in Donnybrook in November 2019, scoring in the penalty shoot-out.
That evening, then-Minister for Sport Shane Ross made promises to the Ireland hockey team to provide them with more facilities after their World Cup exploits. They have not completely materialised.
"We did get a pitch out in Sport Ireland on the campus," says Watkins, "and it's a really nice turf, whether it can host events? I don't think so.
"There's no capacity for seating but I suppose: baby steps, we'll see if it follows through.
"Right now, training and that kind of thing, having a pitch for us was the main thing so that's definitely been followed through, but hosting events is not something we have a facility for.
"It can be frustrating but then at the same time you can waste a lot of energy on things like that, you have to pick and choose your battles.
"The timeframe from the qualifiers to Tokyo happening was a matter of months so we can just put the head down and train away.
"It's probably a fight for maybe the hockey governing body and maybe try to get involved in to get a plan put in place. It's just for the long term.
"Looking at the programme long-term and looking at the youths that are coming through, it would be great to have that kind of facility to really grow the game.
"I think Donnybrook was a tester and it came up trumps, we had a packed out stadium for two nights in a row so, why not, the demand is there."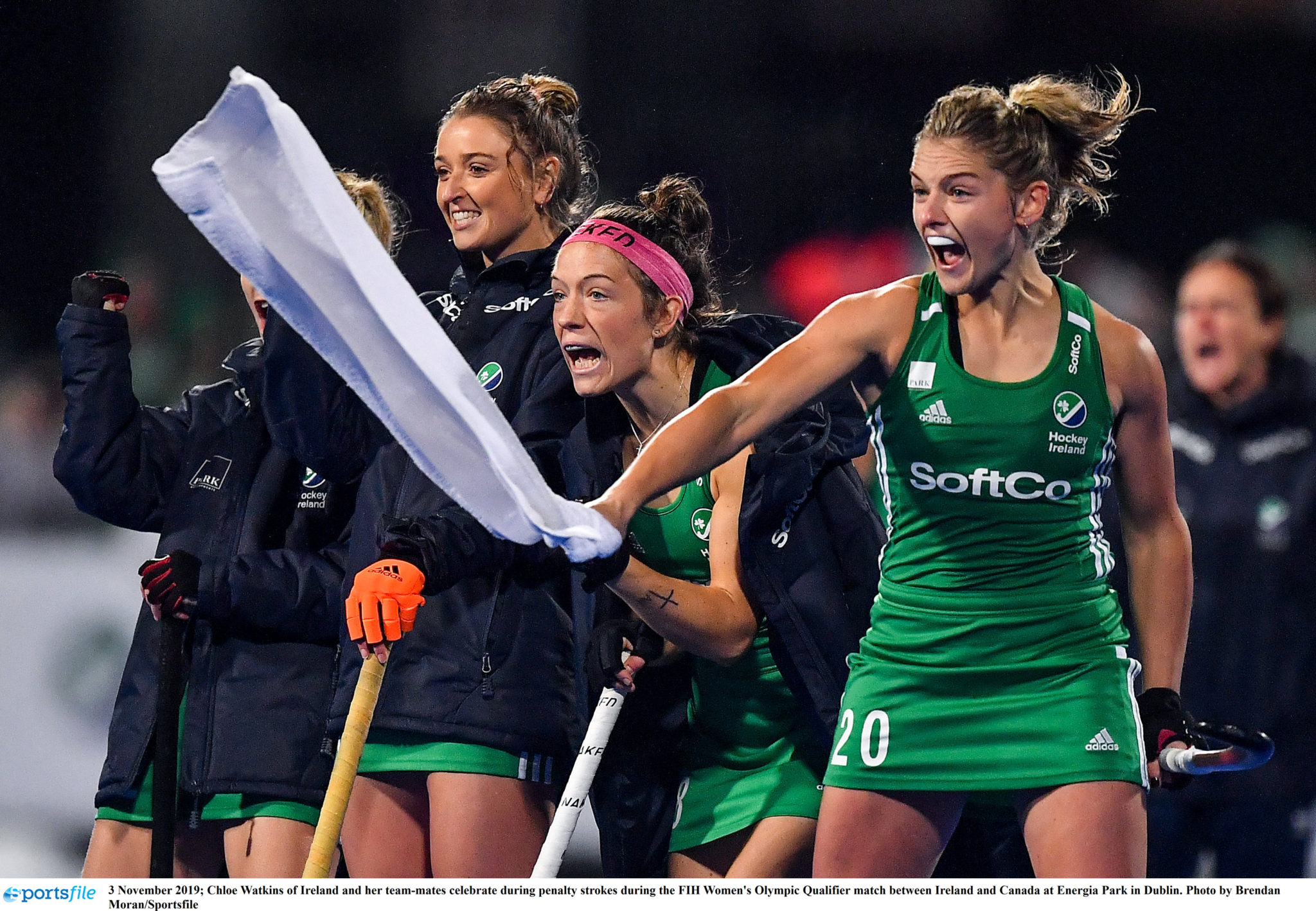 For those lucky to catch the Irish hockey team in action prior to the Olympics, the style of play will be different under new coach Sean Dancer.
It will require a "different mindset" for Watkins and her teammates.
"He has changed our approach, he has an attacking style. He loves an attacking style of play, he's an Aussie and he coached in New Zealand for many years.
"Oceania is a very attack-minded style, very go-forward, lots of running, not much time for going backwards. I suppose traditionally we'd be quite a defensive team.
"Something we pride ourselves on is our defence, it's won us games in the past, at the World Cup it certainly did. It's been a different approach and a big change, which I suppose another 12 months of training wit it s a good thing.
"It was quite hard for him to come in and try implement a lot of changes. For the qualifier, he was only in a few months, so maybe he'll get a better run at it now."
Download the brand new OTB Sports App in the Play Store & App Store right now! We've got you covered!
Subscribe to Off The Ball's YouTube channel for more videos, like us on Facebook or follow us on Twitter for the latest sporting news and content.